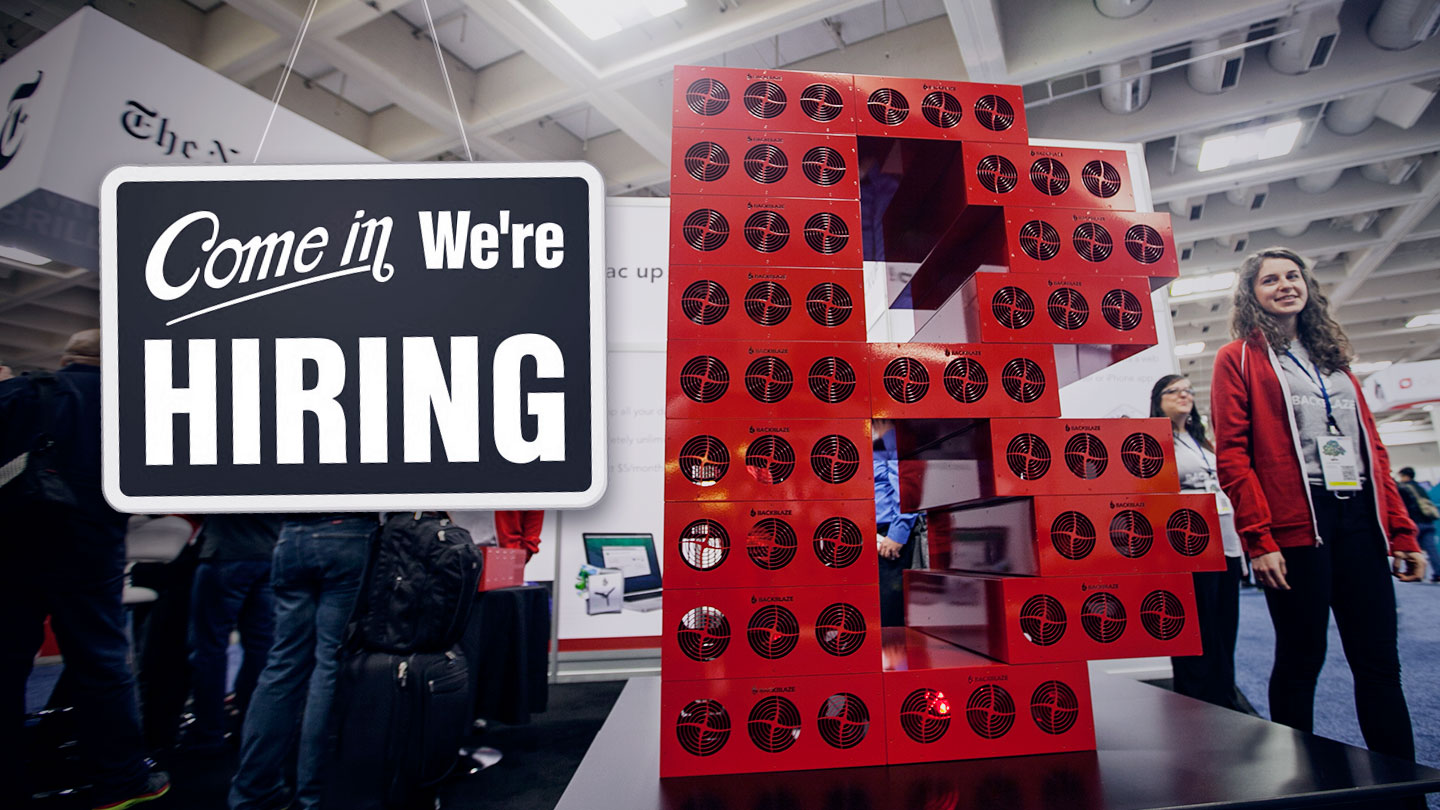 We're looking for someone who enjoys solving difficult problems, running down elusive tech gremlins, and improving our environment one server at a time. If you revel in being stretched, learning new skills, and want to look forward to seeing your co-workers every day, then we want you!
Backblaze is a small (in headcount) cloud storage (and backup!) company with a big mission, bringing feature-rich and accessible services to the masses, even if they don't have unlimited VC funding (because we don't either)! We believe in a fun and positive work environment where people can learn and grow, and where a sense of community is not just a buzzword from a company handbook (though you might find it in there).
What You'll Be Doing
Mastering your craft, becoming a subject matter expert, and acting as an escalation point for areas of expertise (this means responding to pages in your areas of ownership as well)
Leading projects across a range of IT operations disciplines
Developing a thorough understanding of the environment and the skills necessary to troubleshoot all systems and services
Collaborating closely with other teams (Engineering, Infrastructure, etc.) to build out new systems and improve existing ones
Participating in on-call rotation when necessary
Petting the office dogs when appropriate
What You Should Have
5+ years of work as a Systems Administrator
Expert knowledge of Linux systems administration (Debian preferred)
Ability to work under pressure in a fast-paced startup environment
A passion for build and improving all manner of systems and services
Excellent problem solving, investigative, and troubleshooting skills
Strong interpersonal communication skills
Local enough to commute to San Mateo office
Highly Desirable Skills
Experience working at a technology/software startup
Configuration management and automation software (Ansible preferred)
Familiarity with server and storage system hardware and configurations
Understanding of Java servlet containers (Tomcat preferred)
Skill in administration of different software suites and cloud-based integrations (G Suite, PagerDuty, etc.)
Comprehension of standard web services and packages (WordPress, Apache, etc.)
Some Backblaze Perks
Generous healthcare plans
Competitive compensation and 401k
All employees receive Option grants
Unlimited vacation days
Strong coffee
Fully stocked Micro kitchens
Weekly catered breakfast and lunches
Awesome people who work on awesome projects
Childcare bonus (human children only)
Get to bring your (well behaved) pets into the office
Backblaze is an Equal Opportunity Employer and we offer competitive salary and benefits, including our no policy vacation policy
If this sounds like you — follow these steps:
Send an email to jobscontact@backblaze.com with the position in the subject line.
Include your resume.
Tell us a bit about your experience and why you're excited to work with Backblaze.