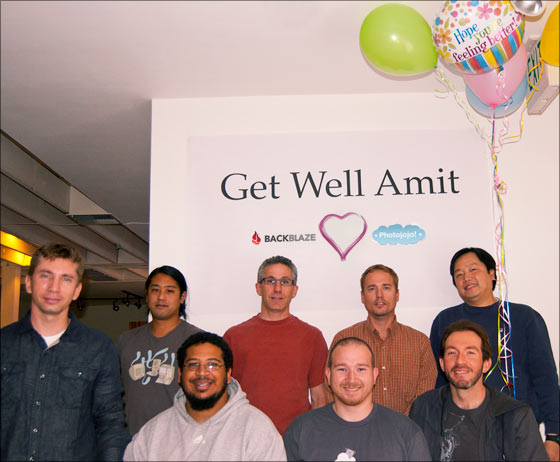 Several years ago, a guy sent us an email saying he liked our service and was planning on recommending Backblaze on his newsletter, Photojojo. We'd never heard of him or his newsletter but we said, "Great!"
Shortly thereafter he wrote "Backblaze: Backup Software You'll Actually Use" and almost 10,000 people showed up to try the service!
Amit was not only a fan and a great boost for us, he's also just a great guy. Unfortunately, two weeks ago Amit was diagnosed with acute leukemia and is now in for a long slog of chemo and more.
He's asking for South Asians to do a free bone marrow check by mail. (Just run a cotton swab on your cheek.)
Apparently, Amit also likes "colorful photos, pizza, crafty projects, and macaroni," and, of course, photos. Send him some cheery thoughts by emailing ([current year] at amit gupta dot com).
And Super Amit, from a few of us at Backblaze: Get well!