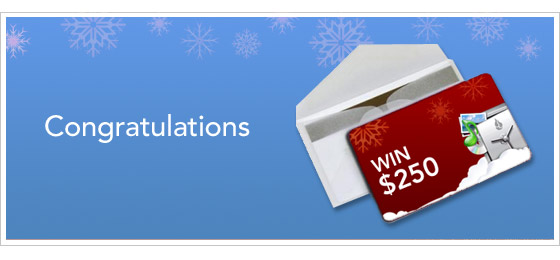 Congratulations to Kenneth Ames for winning the Backblaze Cyber Monday raffle!
He bought one year Backblaze online backup gifts for both his son and daughter in college. Helping ensure his kids don't lose their school papers, photos, music, and other data got Kenneth a $250 gift card which he's using to take a trip to Chicago. Hopefully he and his kids will be able to enjoy the holidays that much more knowing they don't have to worry about a hard drive crash.
And by being a Backblaze Facebook fans or Backblaze Twitter follower, @Amour103 won a one year Backblaze online backup gift for themselves!
Sometimes it feels REALLY good to give! Happy holidays.