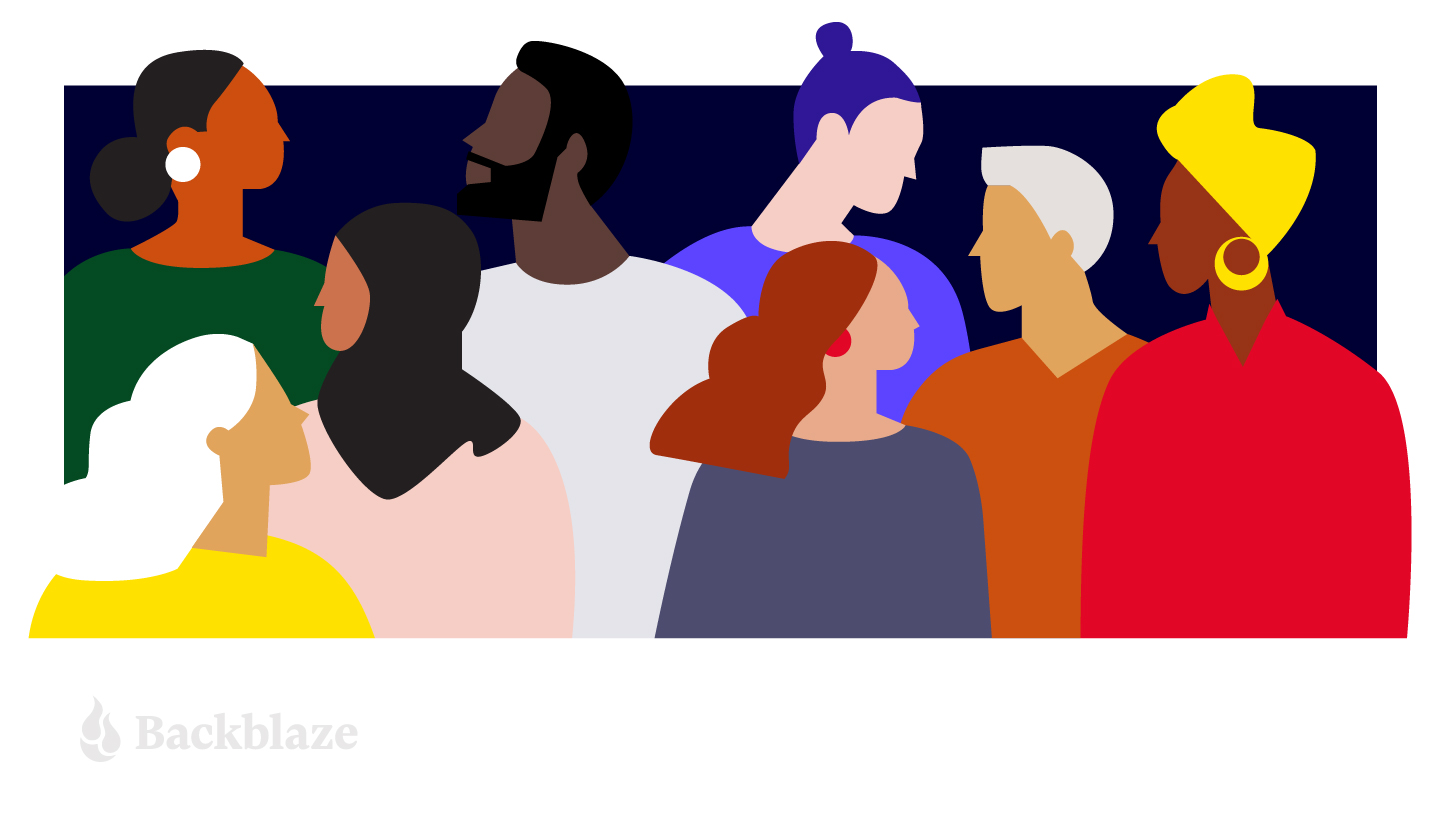 Backblaze started in a one-bedroom apartment in Palo Alto, California. Today, our products serve customers in more than 175 countries and are available in 11 languages. This would not have been possible without the diversity in culture, perspectives, and experiences within our team. Diversity has helped us understand the needs and expectations of the different markets we're selling to. As a result of our diversity, we've come up with new features, solved interesting problems in an innovative way, and connected with our customers all around the world.
Today, we are sharing some stories of how diversity has helped our business throughout the years as well as our efforts to make our workplace more diverse and inclusive. We know we still have a lot to learn. Our initiatives are always evolving and changing as we strive to foster a diverse environment, and we hope that by sharing these stories we can do our part to promote diversity and inclusion more broadly.
How Diversity Helped Our Business
Building the Storage Pod Was an International Effort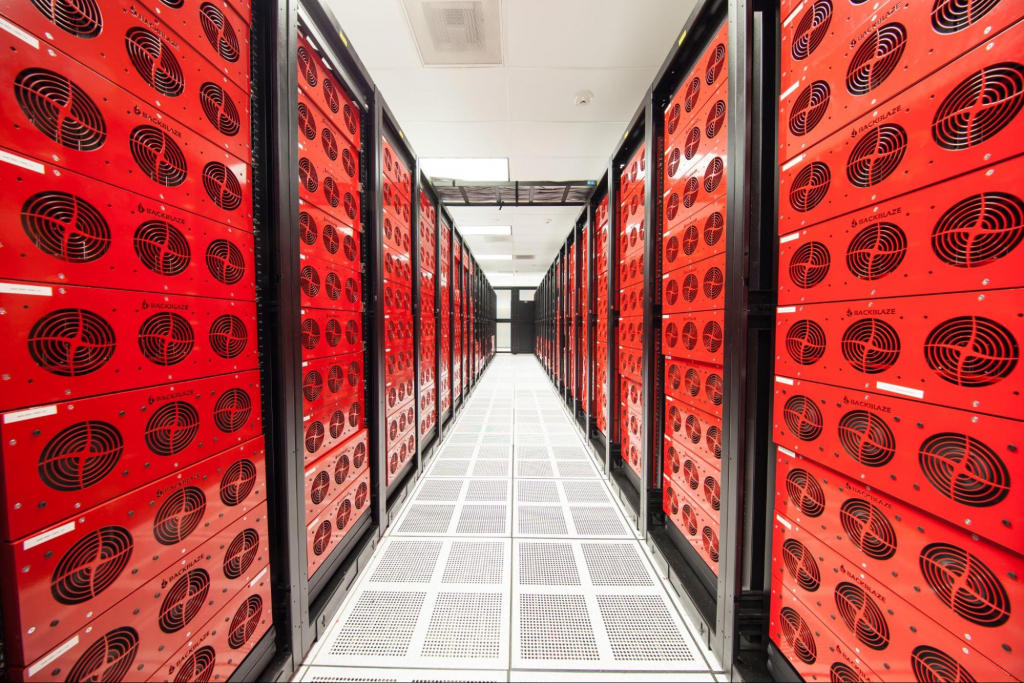 Every true Backblaze fan knows that we built our own Storage Pods. After all, our blog post about how to build cheap cloud storage is one of our most popular posts. What fans may not know is that our staff's bilingual skills are what helped us make our own Storage Pods. When the founders opened up the disk port multipliers they had just bought, they noticed there was a board inside with the name of the manufacturer: Chyang Fun Industry (CFI Group). This was a Taiwanese company, and they only spoke Mandarin. One of our founders, Billy Ng, spoke to them in Mandarin and explained that we needed 150 boards. These boards were essential pieces to building our Storage Pods.
Not only was Billy able to speak to the manufacturer in their native language, but he also knew the cultural standards so he was aware of what was culturally appropriate. After that initial sale, Backblaze continued to have a great relationship with CFI Group. Over the years, they continued to sell us boards which we used to make our Storage Pods. Brian Wilson, our chief technology officer, said, "Without Billy's bilingual skills, the company would not have survived because we could not have survived without the Storage Pods." As a result of Billy's bilingual skills and bicultural understanding, we were able to build our own Storage Pods and store data from customers all around the world.
Translating the Product Into 11 Languages
Since we are an international company, our products and website are available in 11 languages. When the language features were initially created, our developers internationalized the product/website using Google Translate. However, they quickly realized these translations were not completely accurate. Backblaze then hired an external localization firm, but they were a bit pricey for us at the time—we were still a small, bootstrapped startup. We then looked internally and realized there were employees who were bilingual and even multilingual. These employees began reviewing the translations and fixing any errors. They even roped in friends and family to help with the translations. As a result of our diverse staff, we were able to fix the translations internally rather than spend tens of thousands of dollars on hiring an external localization firm.
Creating a Diverse and Inclusive Workplace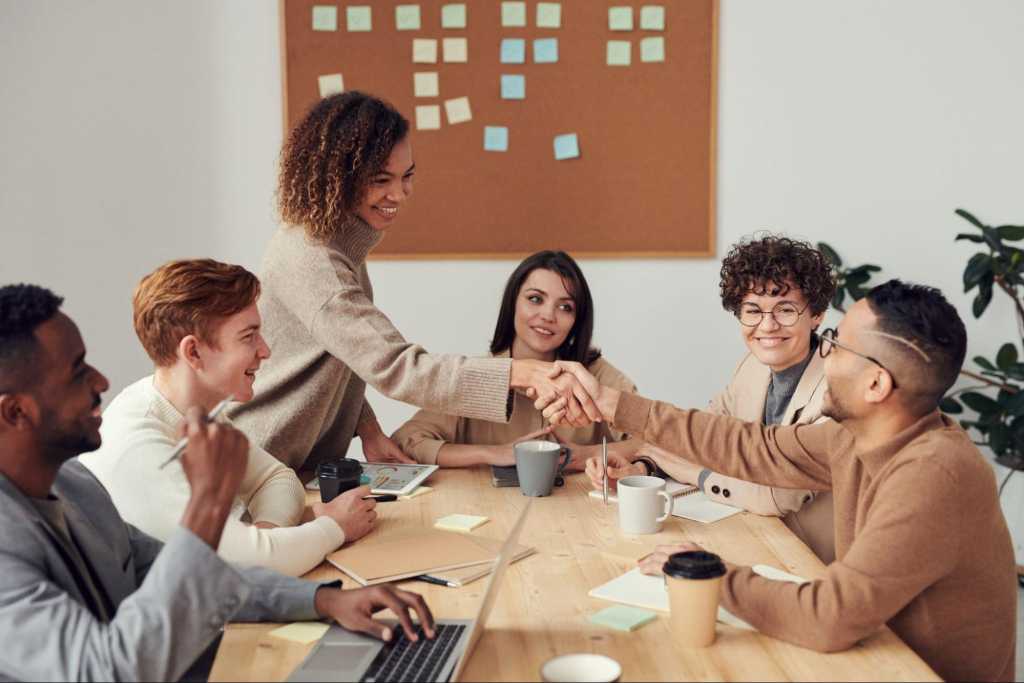 Diversity and inclusion have always been valued at Backblaze. More than half of our founders were born in a country outside the U.S. (Fun fact: some of those countries don't even exist anymore!) They collectively practice five different religions and speak various languages. Their diverse backgrounds have helped them build the company that Backblaze is today.
In the past year and a half, we've made a conscious effort to reinforce and further our commitment to diversity through a number of initiatives. We established a Diversity, Equity, and Inclusion (DEI) Committee made up of staff members from many different teams across the organization who are passionate about creating a safe and diverse workplace for their peers. Of their many initiatives, two we're highlighting today include our hiring efforts and our inclusivity efforts.
Building Diversity in Hiring
The DEI Committee approached diversity in hiring by building out an internship program, which allowed us to bring on interns at various levels who come from different ethnicities, genders, socioeconomic statuses, etc. As a result of the program, we brought on some of the interns full-time, and we are excited to see them grow their careers at Backblaze!
In addition to the internship program, we've also worked with a variety of organizations that help bridge the gap between tech companies and underrepresented talent. These organizations have also provided internal training sessions which contributed to creating a safe and welcoming environment and continuing our positive retention rate.
Fostering a Safe and Inclusive Environment
We realize that it's not only important to hire diverse employees, but to also create an inclusive and safe environment that supports these team members. The DEI Committee often hosts training sessions such as implicit bias training and gender inclusion training for employees, managers, Human Resources, and executive staff. The DEI Committee also hosts events like virtual panel discussions and movie nights to elevate social justice issues. These events lead to conversations afterward where employees engage in thoughtful discussions about the event, diversity, and social justice.
How Diversity and Inclusion Support a Strong Company Culture
By creating a diverse and inclusive environment, we are enhancing our company culture and reducing employee turnover. According to Gallup, U.S. businesses lose around $3 trillion every year due to employee turnover. As a result of our company culture where we value diversity and employees treat one another with respect, we have a very low attrition rate. Check out our Glassdoor reviews to get a glimpse into our culture!
We're Always Learning
We understand that as an organization, we still have more to learn. We're continuously looking for more opportunities to educate our employees and leadership team, whether that be through diversity training sessions or having more open conversations about difficult topics. We're also listening to our employees and looking into how we can continue to build a workforce that encourages and strengthens our diversity.
We don't have all the answers yet, but as an organization that encourages learning and development, we are continually refining our approach to diversity and inclusion in the workplace. We look forward to sharing future learnings and using our platform to continue to promote these values to other organizations.
Join Our Team!
We are excited to continue our efforts to make Backblaze a diverse and inclusive environment! If you'd like to join our team, you can check out our careers
here
. If you don't see a role you're looking for, feel free to email
jobscontact@backblaze.com
. We look forward to hearing from you!