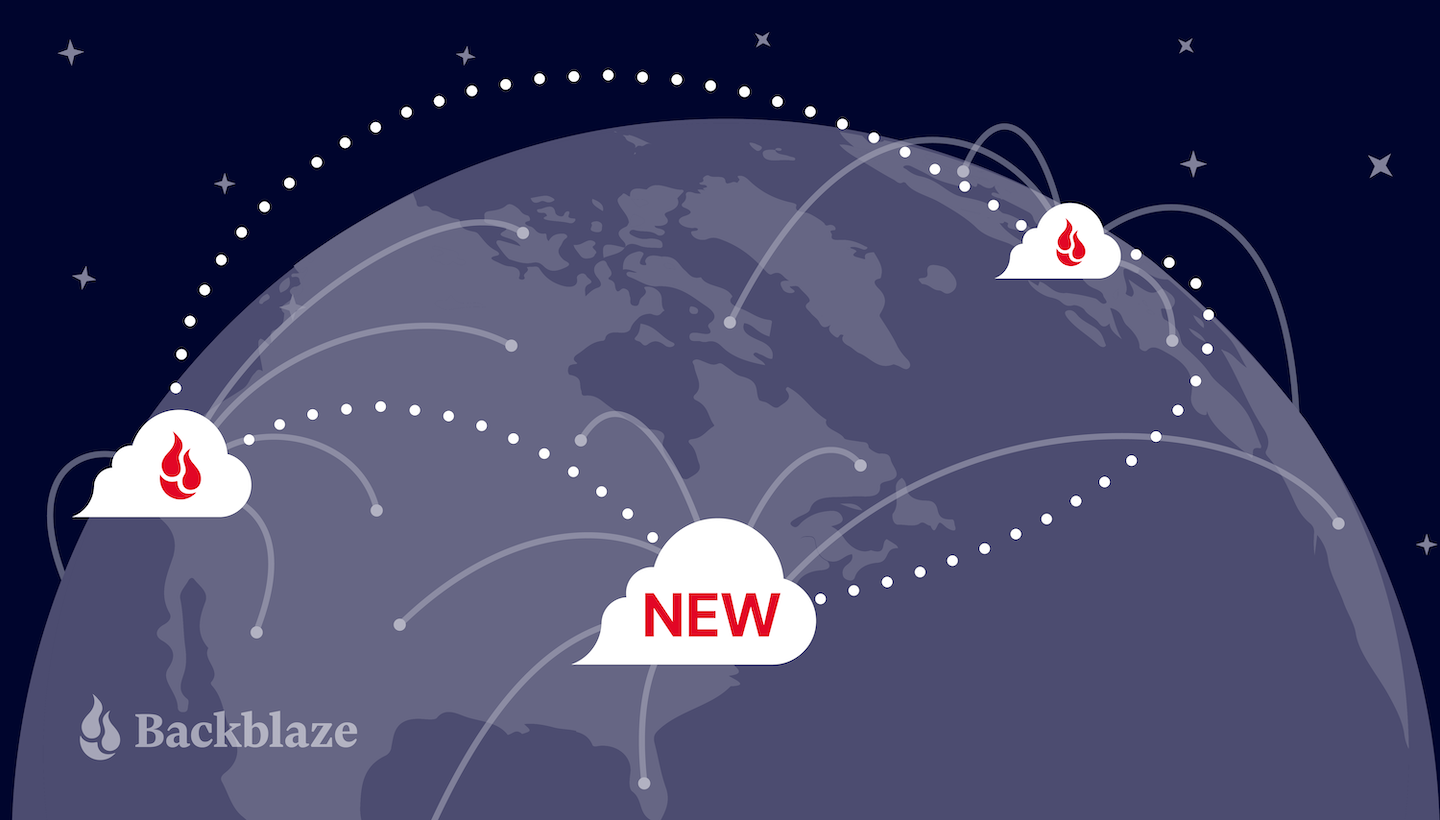 Customers looking for more local availability and data resilience can get both with the opening of the U.S. East data region, now available to current and future Backblaze users. With an expanded data center footprint, customers can easily store replicated datasets to two or more cloud locations for compliance and continuity. Plus, data egress for Cloud Replication is free, so you can copy data at no expense across the Backblaze platform.
Data Regions Deliver Speed, Security, and Scalability
You can now select the U.S. East data region when you're storing with Backblaze B2 Cloud Storage to:
Achieve redundancy in the cloud. Automatically replicate datasets across North America, whether it's for compliance, protection from cyberattacks, continuity needs, or to keep data closer to users or customers. (We love a redundant backup plan.)
Deliver your data faster. Store data closer to end users to improve latency for primary data sets—especially important if you're an East Coast-based company.
Scale sustainably. Increase or decrease your storage requirements as your business expands—no need to invest in additional hardware. And minimize costs associated with managing a data center, including hardware, software, support, and other costs.
To start storing data in U.S. East today, you can choose "Region: US East" when you create a Backblaze account.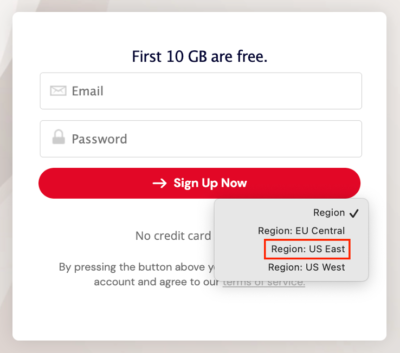 Astonishingly Easy Cloud Replication
Backblaze's multi-region cloud infrastructure allows you to further take advantage of Cloud Replication to improve reliability, accessibility, and overall fault tolerance. Even better: While other cloud providers charge you to replicate your data, there are no egress fees across the Backblaze platform for Cloud Replication.
It's easy to get started. If you're an existing customer, all you have to do to implement Cloud Replication is to log in to your B2 Storage Cloud account and click on Cloud Replication in the left-hand column. Go to our website for more information, check out our FAQ, and feel free to contact our Support Team if you have any questions.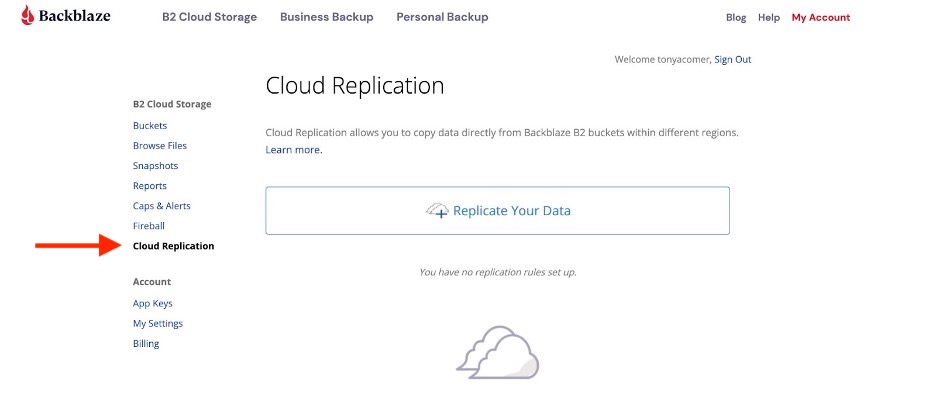 New Data Region; Same Data Center Standards
Data stored in U.S. East will reside in Backblaze's newest data center, IAD 1, located in Reston, Virginia. Backblaze has a high standard for our data centers, and this new facility is best-in-class. All Backblaze data centers are SSAE-18/SOC-2 compliant, use biometric security, and have ID checks and area locks that require badge-level access to keep your data safe. In addition to SOC 2 Type 2, this latest data center is ISO 27001, NIST 800-53, and HIPAA compliant.
Cloud Storage That Meets Evolving Needs
The way businesses use and access cloud storage is changing. Rather than relying on local storage, companies are increasingly turning to the cloud to meet their data storage needs, including data protection and redundancy. Opening our U.S. East data region is the next logical step to better serve our customers, now and in the future, as they increasingly adopt cloud-only infrastructures. And for the many customers who continue to store data on-premises, the new region gives them more choices for their backup needs as well.
Look out for Backblaze Evangelist, Andy Klein, to fill you in all the details of our newest data center in an upcoming blog post, and feel free to comment below if you want to know more.