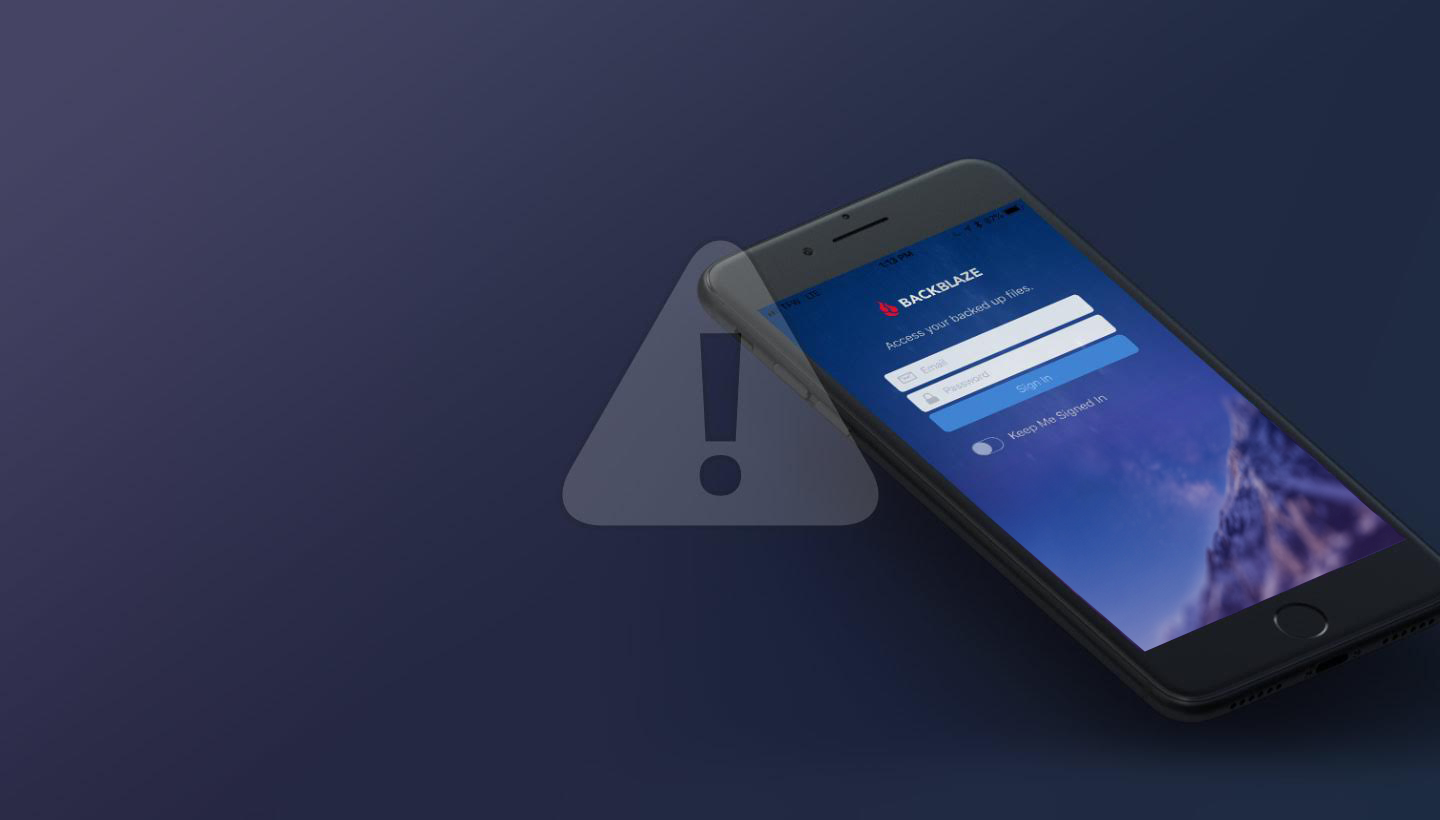 Some users may experience access issues on our mobile apps until around September 20, 2018. We are sorry for any trouble this may cause and recommend using our mobile website to view and restore files in the meantime.
What's Happening:
As part of a large infrastructure project, we are working on the underlying code in our mobile apps. However, as we near the end of the project, some customers may experience access issues until late September. This infrastructure project lays the groundwork that will support continued development of our mobile apps (and we just hired more folks to help with that!).
Who's Affected:
Most users should not experience any issues, but if you do find yourself unable to log in, this may be why. We expect the work to be completed on or around September 20, 2018.
Accessing Files via The Mobile Web:
For users wanting to access their Backblaze account on their phones, the mobile browser is still a good option. To restore a file from the mobile web, go to www.backblaze.com from your mobile browser of choice, log in, and then select the file you wish to download in the View/Restore files tab. In last year's update we also provided the ability to download single files in just one click.
Again, we apologize for any inconvenience and will get mobile apps back up and running soon!