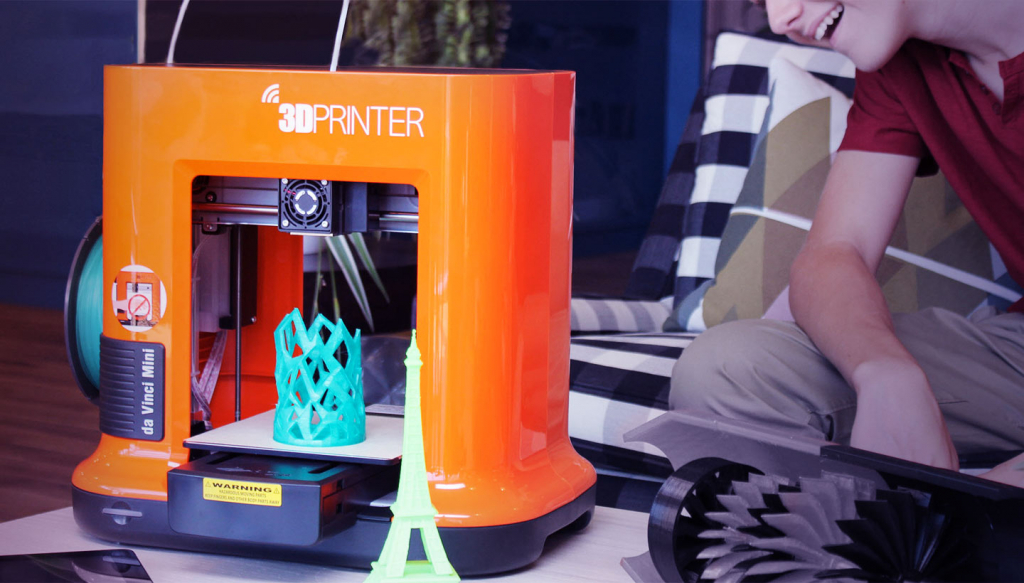 2016 is safely in our rearview mirrors. It's time to take a look back at the year that was and see what technology had the biggest impact on consumers and businesses alike. We also have an eye to 2017 to see what the future holds.
AI and Machine Learning in the Cloud
Truly sentient computers and robots are still the stuff of science fiction (and the premise of one of 2016's most promising new science fiction TV series, HBO's "Westworld"). Neural networks are nothing new, but 2016 saw huge strides in artificial intelligence and machine learning, especially in the cloud.
Google, Amazon, Apple, IBM, Microsoft, and others are developing cloud computing infrastructures designed especially for AI work. It's this technology that's underpinning advances in image recognition technology, pattern recognition in cybersecurity, speech recognition, natural language interpretation, and other advances.
Microsoft's newly formed AI and Research Group is finding ways to get artificial intelligence into Microsoft products like its Bing search engine and Cortana natural language assistant. Some of these efforts, while well-meaning, still need refinement: Early in 2016 Microsoft launched Tay, an AI chatbot designed to mimic the natural language characteristics of a teenage girl and learn from interacting with Twitter users. Microsoft had to shut Tay down after Twitter users exploited vulnerabilities that caused Tay to begin spewing really inappropriate responses. But it paves the way for future efforts that blur the line between man and machine.
Finance, energy, climatology—anywhere you find big data sets you're going to find uses for machine learning. On the consumer end, it can help your grocery app guess what you might want or need based on your spending habits. Financial firms use machine learning to help predict customer credit scores by analyzing profile information. One of the most intriguing uses of machine learning is in security: Pattern recognition helps systems predict malicious intent and figure out where exploits will come from.
Meanwhile, we're still waiting for Rosie the Robot from the Jetsons. And flying cars. So if Elon Musk has any spare time in 2017, maybe he can get on that.
AR Games
Augmented reality (AR) games have been around for a good long time—ever since smartphone makers put cameras on the phones, game makers have been toying with the mix of real life and games.
AR games took a giant step forward with a game released in 2016 that you couldn't get away from, at least for a little while. We're talking about "Pokémon GO," of course. Niantic, makers of another AR game called "Ingress," used the framework they built for that game to power "Pokémon GO." Kids, parents, it seemed like everyone with an iPhone that could run the game caught wild "Pokémon," hatched eggs by walking, and battled each other in "Pokémon" gyms.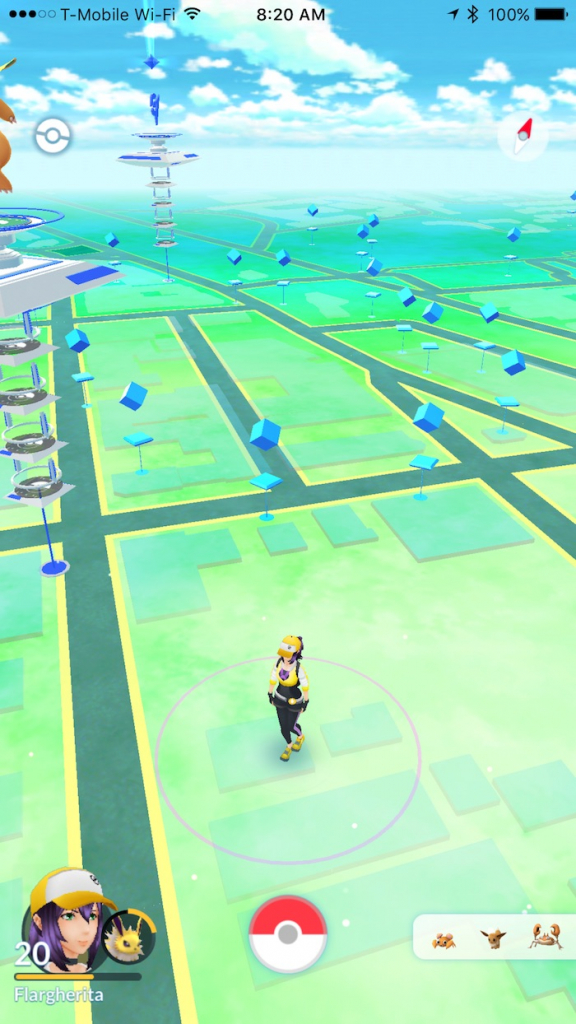 For a few weeks, anyway.
Technical glitches, problems with scale, and limited gameplay value ultimately hurt the longevity of "Pokémon GO." Today the game only garners a fraction of the public interest it did at peak. It continues to be successful, albeit not at the stratospheric pace it first set.
Niantic, the game's developer, was able to tie together several factors to bring such an explosive and, if you'll pardon the overused euphemism, disruptive, game to bear. One was its previous work with a game called "Ingress," another AR-enhanced game that uses geomap data. In fact, "Pokémon GO" uses the same geomap data as "Ingress," so Niantic had already done a huge amount of legwork needed to get "Pokémon GO" up and running. Niantic cleverly used Google Maps data to form the basis of both games, relying on already-identified public landmarks and other locations tagged by "Ingress" players ("Ingress" has been around since 2011).
Then, of course, there's the "Pokémon" connection—an intensely meaningful gaming property that's been popular with generations of video games and cartoon watchers since the 1990s. The dearth of "Pokémon"-branded games on smartphones meant an instant explosion of popularity upon the release of "Pokémon GO."
2016 also saw the introduction of several new virtual reality (VR) headsets designed for home and mobile use. Samsung Gear VR and Google Daydream View made a splash. As these products continue to make consumer inroads, we'll see more games push the envelope of what you can achieve with VR and AR.
Hybrid Cloud
Hybrid Cloud services combine public cloud storage (like Backblaze B2 Cloud Storage) or public compute (like Amazon Web Services) with a private cloud platform. Specialized content and file management software glues it all together, making the experience seamless for the user.
Businesses get the instant access and speed they need to get work done, with the ability to fall back on on-demand, cloud-based resources when scale is needed. Backblaze B2's hybrid cloud integrations include OpenIO, which helps businesses maintain data storage on-premises until it's designated for archive and stored in the Backblaze B2 cloud.
The cost of entry and usage of hybrid cloud services have continued to fall. For example, small and medium-sized organizations in the post production industry are finding hybrid cloud storage is now a viable strategy in managing the large amounts of information they use on a daily basis. This strategy is enabled by the low cost of B2 Cloud Storage that provides ready access to cloud-stored data.
There are practical deployment and scale issues that have kept hybrid cloud services from being used widespread in the largest enterprise environments. Small to medium-sized businesses and vertical markets like media & entertainment have found promising, economical opportunities to use it, which bodes well for the future.
Inexpensive 3D Printers
3D printing, once a rarified technology, has become increasingly commoditized over the past several years. That's been in part thanks to the "Maker Movement:" Thousands of folks all around the world who love to tinker and build. XYZprinting is out in front of makers and others with its line of inexpensive desktop da Vinci printers.
The da Vinci Mini is a tabletop model aimed at home users which starts at under $300. You can download and tweak thousands of 3D models to build toys, games, art projects, and educational items. They're built using spools of biodegradable, non-toxic plastics derived from corn starch which dispense sort of like the bobbin on a sewing machine. The da Vinci Mini works with Macs and PCs and can connect via USB or Wi-Fi.
DIY Drones
Quadcopter drones have been fun tech toys for a while now, but the new trend we saw in 2016 was "do it yourself" models. The result was Flybrix, which combines lightweight drone motors with LEGO building toys. Flybrix was so successful that they blew out of inventory for the 2016 holiday season and are backlogged with orders into the new year.
Each Flybrix kit comes with the motors, LEGO building blocks, cables, and gear you need to build your own quad, hex, or octocopter drone (as well as a cheerful-looking LEGO pilot to command the new vessel). A downloadable app for iOS or Android lets you control your creation. A deluxe kit includes a handheld controller so you don't have to tie up your phone.
If you already own a 3D printer like the da Vinci Mini, you'll find plenty of model files available for download and modification so you can print your own parts, though you'll probably need help from one of the many maker sites to know what else you'll need to aerial flight and control.
5D Glass Storage
Research at the University of Southampton may yield the next big leap in optical storage technology meant for long-term archival. The boffins at the Optoelectronics Research Centre have developed a new data storage technique that embeds information in glass "nanostructures" on a storage disc the size of a U.S. quarter.
A Blu-Ray Disc can hold 50GB, but one of the new 5D glass storage discs—only the size of a U.S. quarter—can hold 360TB—7,200 times more. It's like a super-stable, supercharged version of a CD. Not only is the data inscribed on much smaller structures within the glass, but reflected at multiple angles, hence 5D.
An upside to this is an absence of bit rot: The glass medium is extremely stable, with a shelf life predicted in billions of years. The downside is that this is still a write-once medium, so it's intended for long term storage.
This tech is still years away from practical use, but it took a big step forward in 2016 when the University announced the development of a practical information encoding scheme to use with it.
Smart Home Tech
Are you ready to talk to your house to tell it to do things? If you're not already, you probably will be soon. Google's Google Home is a $129 voice-activated speaker powered by the Google Assistant. You can use it for everything from streaming music and video to a nearby TV to reading your calendar or to do list. You can also tell it to operate other supported devices like the Nest smart thermostat and Philips Hue lights.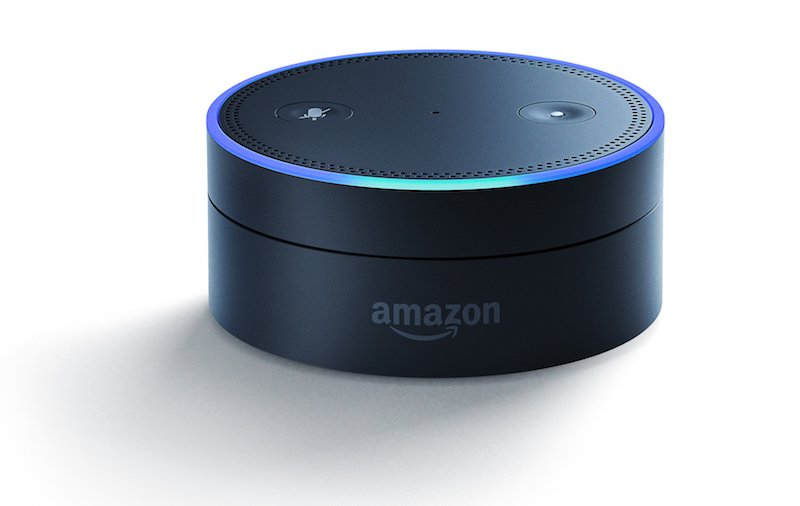 Amazon has its own similar wireless speaker product called the Echo, powered by Amazon's Alexa information assistant. Amazon has differentiated its Echo offerings by making the Dot—a hockey puck-sized device that connects to a speaker you already own. So Amazon customers can begin to outfit their connected homes for less than $50.
Apple's HomeKit software kit isn't a speaker like Amazon Echo or Google Home. It's software. You use the Home app on your iOS 10-equipped iPhone or iPad to connect and configure supported devices. Use Siri, Apple's own intelligent assistant, on any supported Apple device. HomeKit turns on lights, turns up the thermostat, operates switches, and more.
Smart home tech has been coming in fits and starts for a while—the Nest smart thermostat is already in its third generation, for example. But 2016 was the year we finally saw the "internet of things" coalescing into a smart home that we can control through voice and gestures in a…well, smart way.
Welcome to the Future
It's 2017, welcome to our brave new world. While it's anyone's guess what the future holds, there are at least a few tech trends that are pretty safe to bet on. They include:
Internet of Things: More smart-connected devices are coming online in the home and at work every day, and this trend will accelerate in 2017 with more and more devices requiring some form of internet connectivity to work. Expect to see a lot more appliances, devices, and accessories that make use of the API's promoted by Google, Amazon, and Apple to help let you control everything in your life just using your voice and a smart speaker setup.
Blockchain Security: Blockchain is the digital ledger security technology that makes Bitcoin work. Its distribution methodology and validation system help you make certain that no one's tampered with the records, which make it well-suited for applications besides cryptocurrency, like making sure your smart thermostat (see above) hasn't been hacked). Expect 2017 to be the year we see more mainstream acceptance, use, and development of blockchain technology from financial institutions, the creation of new private blockchain networks, and improved usability aimed at making blockchain easier for regular consumers to use. Blockchain-based voting is here too. It also wouldn't surprise us, given all this movement, to see government regulators take a much deeper interest in blockchain, either.
5G: Verizon is field-testing 5G on its wireless network, which it says deliver speeds 30-50 times faster than 4G LTE. We'll be hearing a lot more about 5G from Verizon and other wireless players in 2017. In fairness, we're still a few years away from wide scale 5G deployment, but field-testing has already started.
Your Predictions?
Enough of our bloviation. Let's open the floor to you. What do you think were the biggest technology trends in 2016? What's coming in 2017 that has you the most excited? Let us know in the comments!