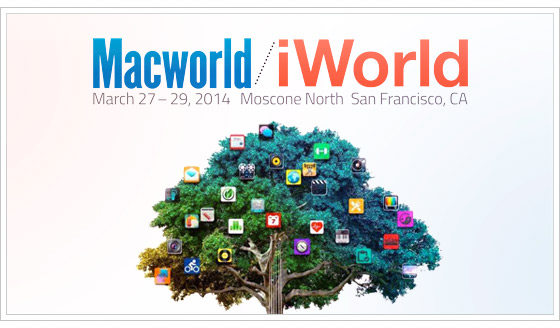 You love Backblaze. You've woken up in the middle of the night asking yourself, "Self, why is it that I'm not working at Backblaze, I love those guys!" Well, here's your chance!
Backblaze has a big presence at Macworld (March 27-29th) this year and we want someone to come spend a day with us at the Backblaze booth, front and center. Have a devotion to Backblaze? Want to help spread the word about online backup? Want to rub shoulders with Gleb, Yev, Andy, and some other Backblazers? Well listen up, here's your chance!
How to Enter the Contest
Create a video, one minute or less, that tells us one or more of the following:

Why you want to work the booth
Why you love Backblaze
Have a good backup story? Let's hear it!
Give us your best "Backblaze Pitch"
Personality is key!

Send a link to the video to macbooth@backblaze.com by Midnight March 17, 2014. PLEASE, include your full name and send it from a good email address so we can contact you.
What We'll Do
We'll choose up to five finalists from the list of entries and then post them on our blog along with a poll, so that you fine folks can help us choose the winner. Once we have it on the blog, we'll open up voting for a few days (this is when you work your social media magic and spread the word) and at the end of that time, we'll see who has the most votes, and we'll crown a winner!
What Do You Get?
The winner will receive:
A Macworld pass for you and your four closest friends!
Lunch for you on the day that you'll be joining us at Macworld!
A Backblaze T-shirt!
$250 for helping work the booth on the show floor!
The ability to post or tweet yourself in action working the booth—selfies are encouraged…
What Will Your Duties Be?
If chosen, you'll need to do the following:
Choose when you want to work at the Backblaze Booth:
Thursday, 10:30 a.m.-5 p.m., or
Friday, 10:30 a.m.-5:00 p.m., or
Saturday, 9:30 a.m.-4:00 p.m.
Show up at your scheduled date and time with your "A Game"—you'll be chatting with the public and potential Backblaze customers.
Be cheery and respectful—otherwise, we might ask you to leave…and that would be a bummer.
Rules of the Contest
While anyone can enter, you are solely responsible for any expenses getting to and from the Moscone Center. We will not pay to fly anyone to California for the event or put them up at a hotel or pay your Muni fair or anything like that.
Backblaze reserves the exclusive right to select the winner and our judgment is final.
As a winner, you will receive a check for $250 from Backblaze. You will be required to complete a W-9 and you are responsible for all federal, state, and local taxes.