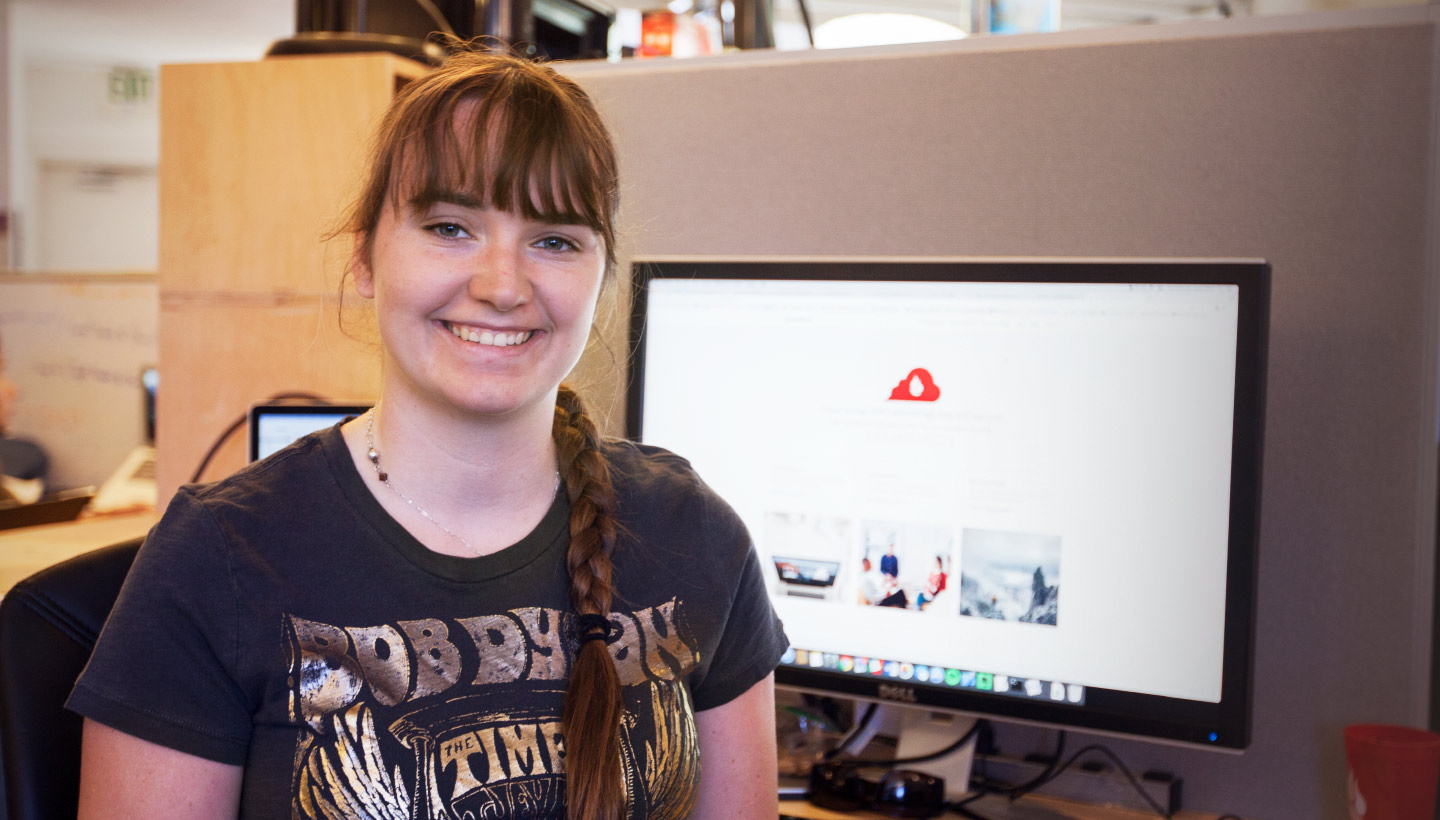 The Backblaze client team is always hard at work making sure that the backup processes are running smoothly. This summer they are getting a helping hand from Kelly, who's joining our client engineering team as a summer intern! Learn a bit more about Kelly below.
What is your Backblaze Title?
Engineering intern, client-side.
Where are you originally from?
The Bay Area! I grew up in Belmont and I'm actually 5th generation Bay Area on my Dad's side.
What attracted you to Backblaze?
We use Backblaze's service for our home computers, and I found out through family that Backblaze was looking for interns, so I interviewed here over my spring break.
What do you expect to learn while being at Backblaze?
Whatever I can.
Where else have you worked?
I've been a TA for classes at my university, but this is my first real job.
Where did you go to school?
Whitworth University, in Spokane, Washington.
What's your dream job?
Hmmmm. It would definitely be in tech. Other than that I'm not entirely sure yet, but that's what college is for, right?
Favorite place you've traveled?
Kauai, by far. It's the most untouched of the Hawaiian Islands and still has that nice local vibe. Also, the beaches being really beautiful is awesome.
Favorite hobby?
I have far too many to pick an all-time favorite, but currently I'm getting into drones, and drone racing. I have what's called a Tiny Whoop and it weighs about 20 grams. This summer I'm just practicing, and I won't actually start racing until the semester starts in the fall.
Of what achievement are you most proud?
Getting an internship for the summer before my Junior year! I'm also teaching myself affinity designer so I can start making vector graphic posters and other vector graphic designs and art.
Star Trek or Star Wars?
Both. I have watched the Star Trek movies more times, though.
Coke or Pepsi?
San Pellegrino.
Favorite food?
Sushi. Although I'm a huge fan of seafood in general.
Why do you like certain things?
Usually because they make me think or get my imagination going. I'm also pretty competitive so I'll take up video games and the like just to master them.
Drone racing sounds absolutely awesome. Our attempts with them have not been great. Welcome aboard!