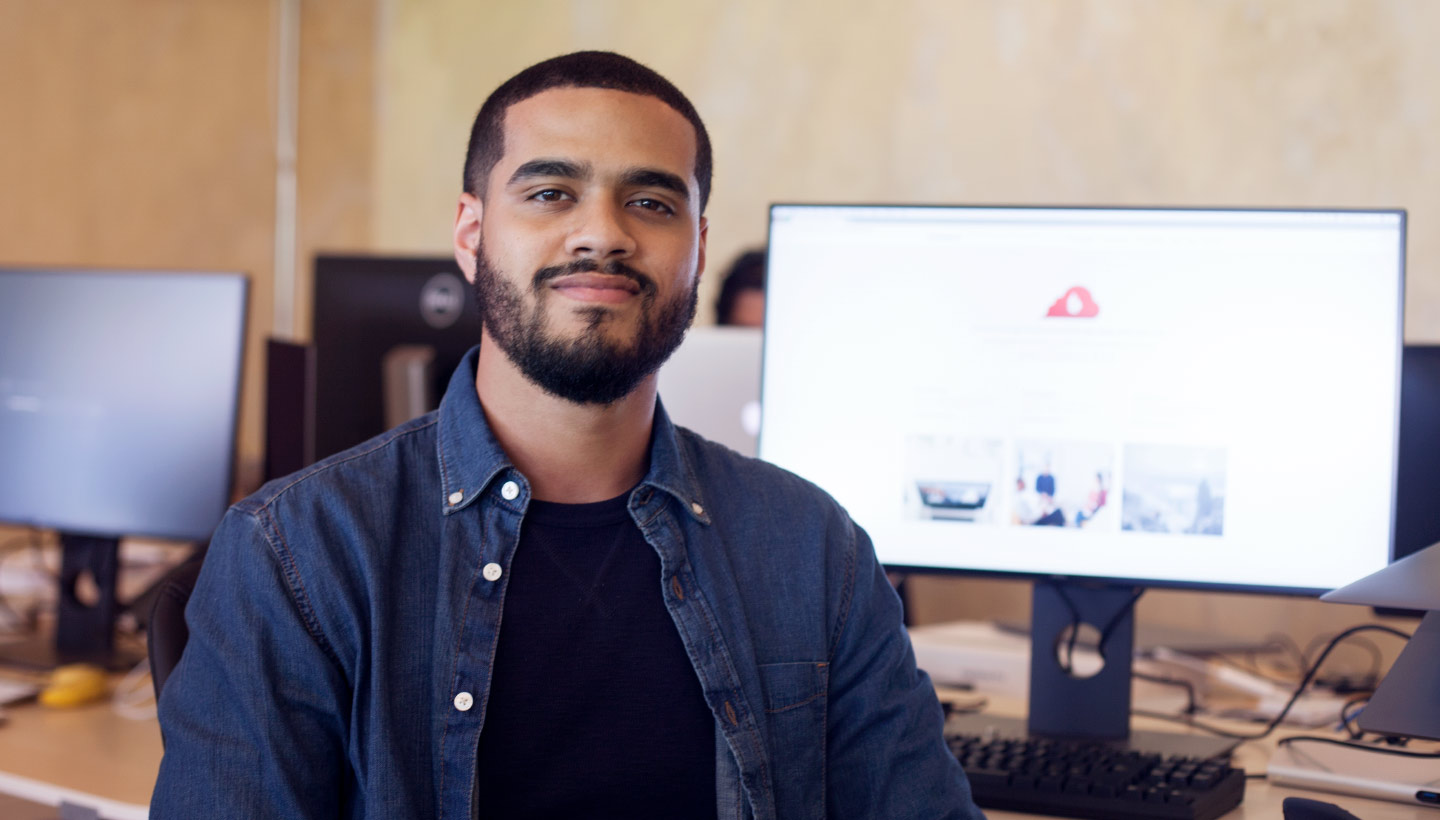 The Backblaze web team is growing! As we add more features and work on our website we need more hands to get things done. Enter Steven, who joins us as an Associate Front End Developer. Steven is going to be getting his hands dirty and diving in to the fun-filled world of web development. Lets learn a bit more about Steven shall we?
What is your Backblaze Title?
Associate Front End Developer.
Where are you originally from?
The Bronx, New York born and raised.
What attracted you to Backblaze?
The team behind Backblaze made me feel like family from the moment I stepped in the door. The level of respect and dedication they showed me is the same respect and dedication they show their customers. Those qualities made wanting to be a part of Backblaze a no brainer!
What do you expect to learn while being at Backblaze?
I expect to grow as a software developer and human being by absorbing as much as I can from the immensely talented people I'll be surrounded by.
Where else have you worked?
I previously worked at The Greenwich Hotel where I was a front desk concierge and bellman. If the team at Backblaze is anything like the team I was a part of there then this is going to be a fun ride.
Where did you go to school?
I studied at Baruch College and Bloc.
What's your dream job?
My dream job is one where I'm able to express 100% of my creativity.
Favorite place you've traveled?
Santiago, Dominican Republic.
Favorite hobby?
Watching my Yankees, Knicks or Jets play.
Of what achievement are you most proud?
Becoming a Software Developer…
Star Trek or Star Wars?
Star Wars! May the force be with you…
Coke or Pepsi?
… Water. Black iced tea? One of god's finer creations.
Favorite food?
Mangu con Los Tres Golpes (Mashed Plantains with Fried Salami, Eggs & Cheese).
Why do you like certain things?
I like things that give me good vibes.
Anything else you'd like you'd like to tell us?
If you break any complex concept down into to its simplest parts you'll have an easier time trying to fully grasp it.
Those are some serious words of wisdom from Steven. We look forward to him helping us get cool stuff out the door!