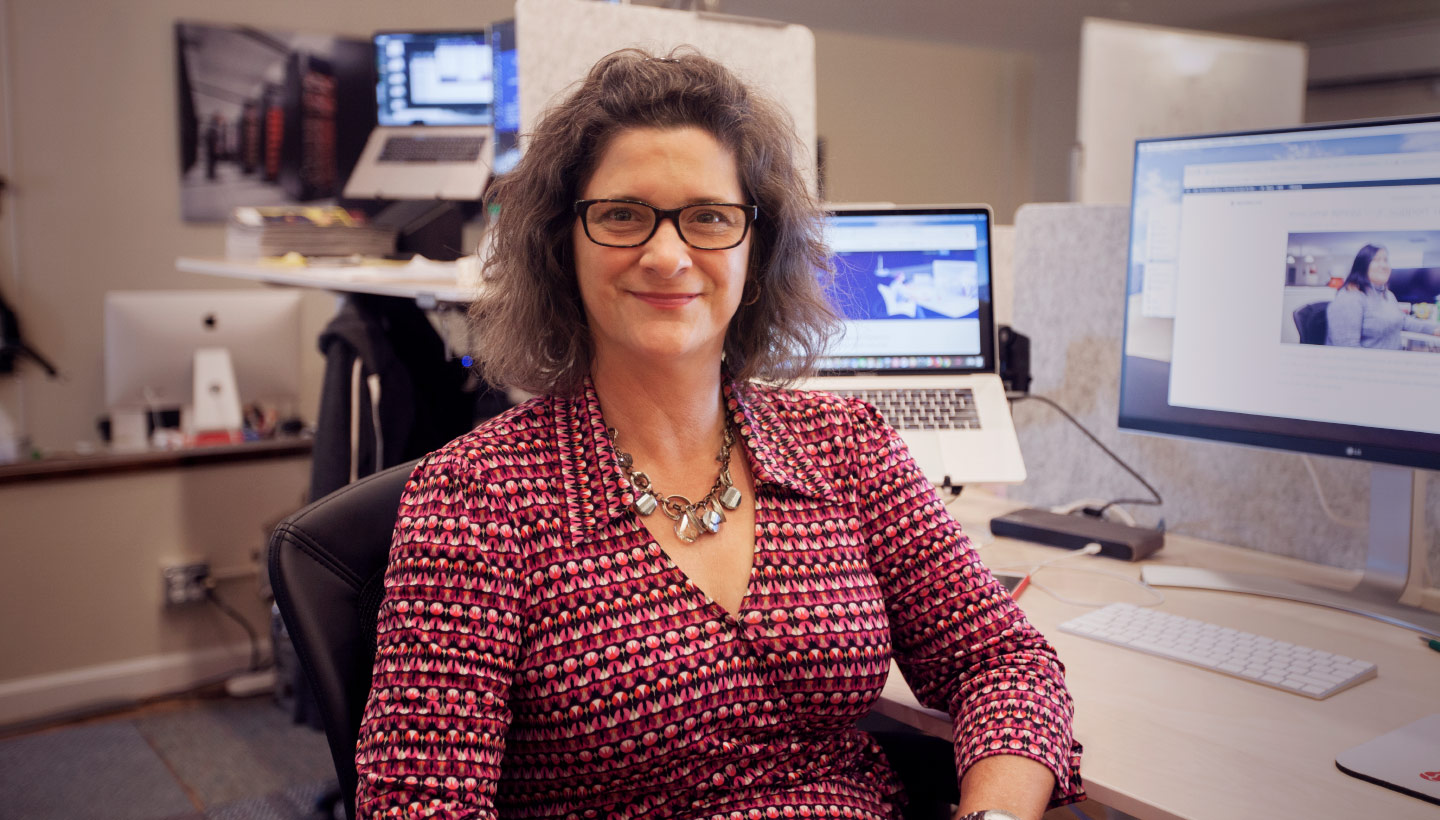 As the Backblaze team grows, our marketing team is growing with it. To help expand our Backblaze B2 Cloud Storage business we needed some industry veterans, and we were lucky when Janet came on board! Lets learn a bit more about Janet shall we?
What is your Backblaze Title?
Senior Product Marketing Manager, B2 Media and Entertainment.
Where are you originally from?
I was born and raised in Baton Rouge. I fell in love with California during a summer internship and never looked back. Momma still isn't happy about it.
What attracted you to Backblaze?
With my experience in storage, backup and archive, Backblaze is a natural fit. I like how it feels like a startup, even though it's been steadily building a business for a decade. I'm not a big company person.
What do you expect to learn while being at Backblaze?
I expect to learn things I never expected to learn.
Where else have you worked?
Most recently I've been marketing storage products for the media & entertainment market at Quantum and Atempo, a backup and archive company. Before that, I was developing CAD software for Cadence and coding object recognition algorithms at Lockheed.
Where did you go to school?
I'm a third generation graduate of Louisiana State University, where I studied Computer Science. Geaux Tigers!
What's your dream job?
One where I work with a great team on interesting projects and we all get fabulously wealthy.
Favorite place you've traveled?
Visiting extended family in Singapore and Malaysia, where every meal was a culinary feast with a different tropical fruit for dessert. And yes, I like durian.
Favorite hobby?
Lately I've been obsessed with family history research. I've dug up so many incredible stories in the historic newspaper archives: deadly gunfights, embezzlers, brothel owners, and even a bigamist. If you think your family is boring, you haven't dug deep enough.
Of what achievement are you most proud?
In 2014, I founded Bike to Shop Day, a one-day event where businesses offered discounts or other perks to people who arrived by bike. We recruited 90 businesses in San Mateo and Santa Clara County the first year, then grew to 130 the second year.
Star Trek or Star Wars?
Star Wars, but I'm really more into Indiana Jones. Because Harrison Ford.
Coke or Pepsi?
I'm a Southerner, so I have to say Coke. To be honest, I prefer sparkling water. Call it the Californian in me.
Favorite food?
Lay's potato chips. I can't eat just one.
Why do you like certain things?
I like things that make me think. I like things that make me imagine.
Anything else you'd like you'd like to tell us?
Eight years ago I decided to ride my bicycle to work every day. Now I bike and take transit almost everywhere and my car gathers dust in the driveway.
Janet has one of the coolest bikes on the planet. It folds up and sometimes hangs out next to her desk! Welcome aboard Janet!