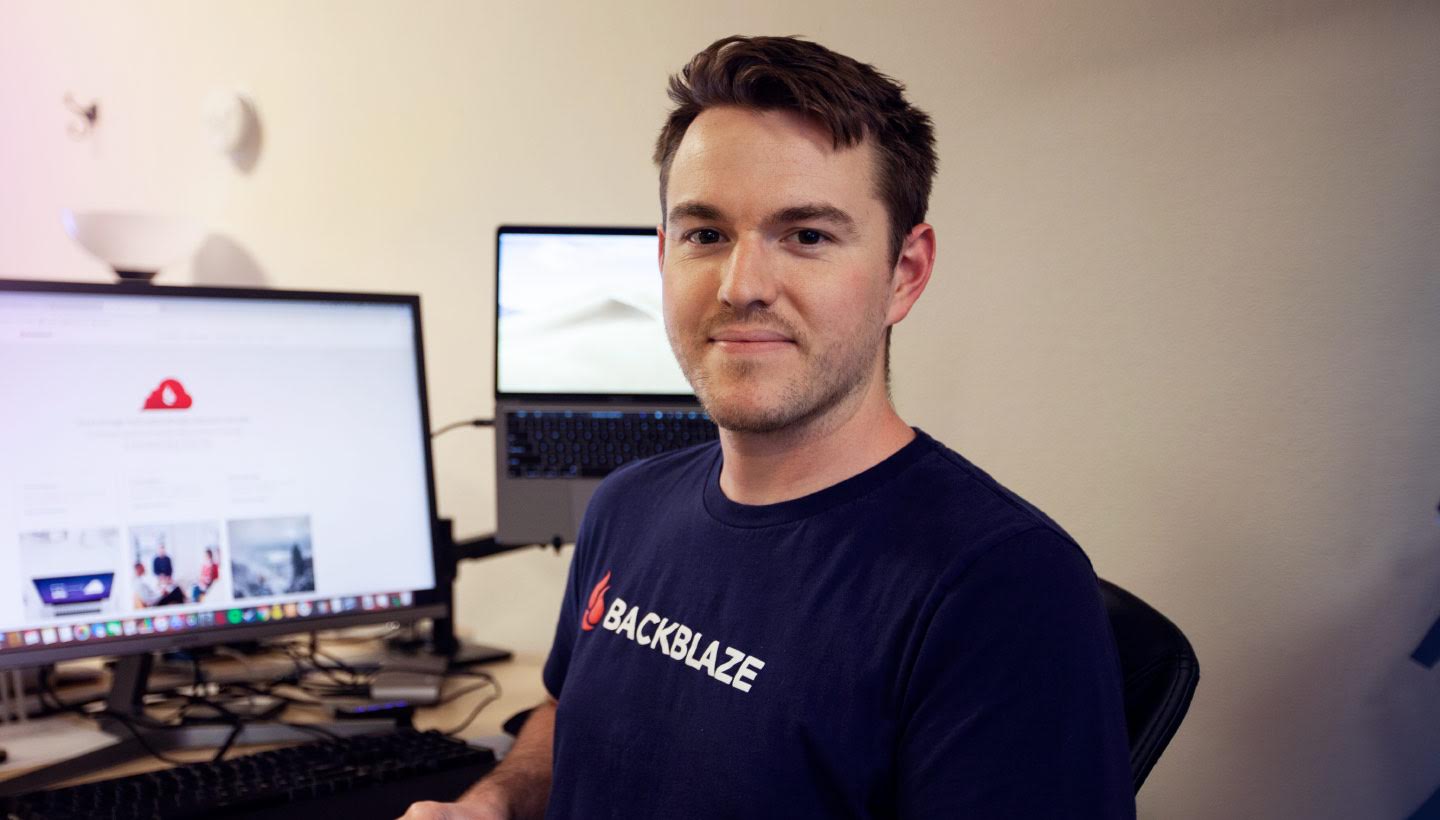 The latest person to join our growing Technical Support team is Dan! He joins us in the role of a Junior Support Technician. One thing that isn't mentioned in his profile below is that he's a whiz at Rocket League! Let's learn a bit more about Dan shall we?
What is your Backblaze title?
Jr. Support Technician.
Where are you originally from?
I am originally from California but I have moved a lot! I spent five years living in Washington, D.C., but have been in California since 2007 and various parts of the Bay Area since 2011.
What attracted you to Backblaze?
The opportunity to work at Backblaze was first brought up to me by Troy when we were classmates at SFSU (San Francisco State University for you out-of-towners — Ed.).
What do you expect to learn while being at Backblaze?
I expect to learn how to be a functioning part of the support team and the company as a whole.
Where else have you worked?
I worked at Round Table Pizza, mastering the art of delivery. My delivering skills were later expanded from pizza to people when I worked for a ride-share app.
Where did you go to school?
I recently graduated from San Francisco State University. Go Gators!!!
What's your dream job?
I don't know about dream job, but I am interested in creating/writing content for a service like YouTube, Twitch, or Apple Podcasts at some point.
Of what achievements are you most proud of?
I am proud of finishing school. I have also jumped out of a plane a dozen times and lived to tell the story!
Why do you like certain things?
I like things that give me a sense of accomplishment, whether that be learning a new thing, winning a game, or finishing a good book.
Favorite place you've traveled?
I had a great time in Costa Rica. Their food is delicious and the people were very friendly.
Favorite hobby?
My favorite hobbies are gaming, reading, skiing, and rock climbing.
Favorite food?
Peanut butter. On a spoon.
Star Trek or Star Wars?
Star Wars.
Coke or Pepsi?
Coca-Cola.
Anything else you'd like to tell us?
I'm really excited to be here, and am looking forward to getting to know all of you!
Welcome aboard Dan! We're happy to have you and hope to host a Rocket League tournament in the office soon!