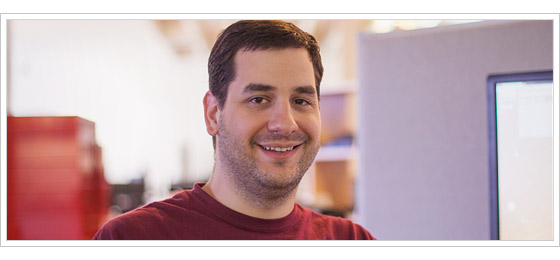 Let's welcome Chris as a Senior Systems Administrator for Backblaze. Born and raised in San Jose, California, Chris joins Backblaze after stints at VMWare, Sunrun, and a couple of other local organizations.
Tell us how you back up your photos, music, data, etc. on your home computer.
It depends on what the type of file is and how volatile. Static media (pics, music, videos) are synced back to my primary storage array and colo servers via Bittorrent Sync. Documents are all synced to Google Drive (usually because they are created there, too). Scratch documents, shared docs, and misc. are multi-synced to Google Drive, Dropbox, and Box. Super critical documents and such are multi-synced + Bittorrent synced.
What attracted you to Backblaze?
Many many moons ago, your first Storage Pod came across my RSS feeds and I followed it back to your blog. Ever since then I've been following you guys. When I got the call and started interviewing I was impressed with the friendliness and knowledge of the team members and the overall sanity of the work place, something that can definitely be a rarity in the valley.
How did you get into computers?
My grandpa and grandma moved to this country and got in on the very early computers. My dad was raised with and on them and went into computers. It was kind of a given that I'd be getting into it as well. Case in point, I learned to type and use DOS long before I had writing figured out fully.
Favorite place you've traveled?
Disneyland, but then I don't travel too much either. Washington D.C. and Boston were pretty cool, too.
Favorite hobby?
I think I split my time fairly evenly between tinkering/experimenting with new hardware/software, reading (books, comics, manga, etc.), and playing video games (usually PC, sometimes console or board).
Of what achievement are you most proud?
Hmm. I had a kind of…decentralized load-balancing scheme I set up once that was pretty neat. I think otherwise, every time I achieve something, I tend to do something I consider to be cooler the following year.
Anything else you'd like our audience to know about you?
Yes; 42, 117, 413, 612, 1025, and 11 11 11.
I think that sums it up quite nicely. Welcome to Backblaze, Chris.