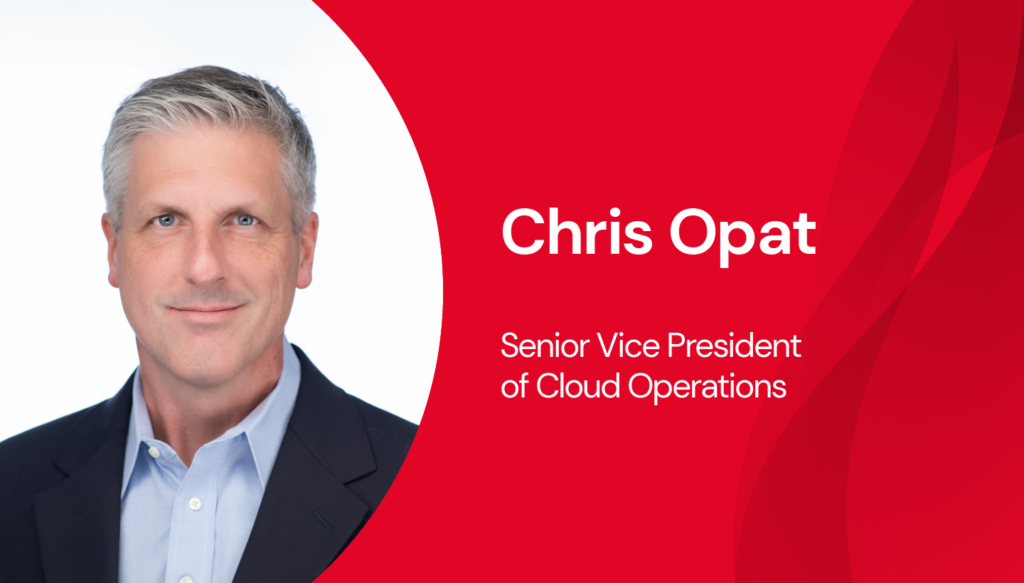 Backblaze is happy to announce that Chris Opat has joined our team as senior vice president of cloud operations. Chris will oversee the strategy and operations of the Backblaze global cloud storage platform.
What Chris Brings to Backblaze
Chris expands the company's leadership by bringing his impressive cloud and infrastructure knowledge with more than 25 years of industry experience.
Previously, Chris served as senior vice president leading platform engineering and operations at StackPath, a specialized provider in edge technology and content delivery. He also held leadership roles at CyrusOne, CompuCom, Cloudreach, and Bear Stearns/JPMorgan. Chris earned his Bachelor of Science degree in television and digital media production from Ithaca College.
Backblaze CEO, Gleb Budman, shared that Chris is a forward-thinking cloud leader with a proven track record of leading teams that are clever and bold in solving problems and creating best-in-class experiences for customers. His expertise and approach will be pivotal as more customers move to an open cloud ecosystem and will help advance Backblaze's cloud strategy as we continue to grow.
Chris' Role as SVP of Cloud Operations
As SVP of Cloud Operations, Chris oversees cloud strategy, platform engineering, and technology infrastructure, enabling Backblaze to further scale capacity and improve performance to meet larger-sized customers' needs, as we continue to see success in moving up-market.
Chris says of his new role at Backblaze:
Backblaze's vision and mission resonate with me. I'm proud to be joining a company that is supporting customers and advocating for an open cloud ecosystem. I'm looking forward to working with the amazing team at Backblaze as we continue to scale with our customers and accelerate growth.