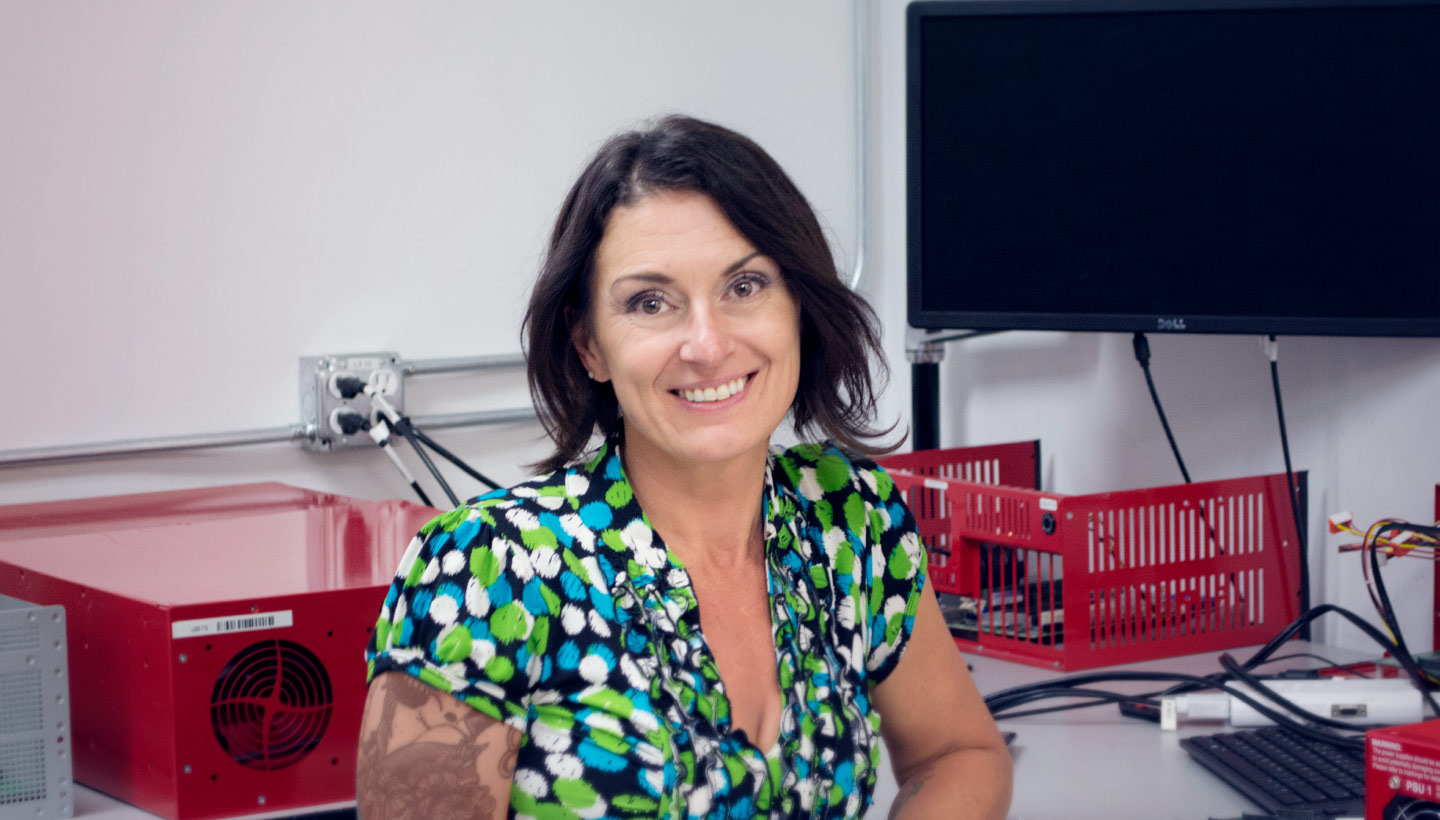 Our data center team continues to grow at a rapid pace as we're now storing way over 600 petabytes of data! The latest addition to the team is Cheryl, who joins our team as a datacenter technician! Lets learn a bit more about Cheryl, shall we?
What is your Backblaze title?
Data Center Technician.
Where are you originally from?
I am originally from San Jose, CA.
What attracted you to Backblaze?
I am extremely inspired by the history of how Backblaze came to be, how far we have come and what it is today. I feel honored to be a part of something so special and rare.
What do you expect to learn while being at Backblaze?
My desire is to expand my current Linux vocabulary while increasing my technical skills in the environment.
Where else have you worked?
I have a pretty eclectic working career. I started out in tech in the Silicon Valley prior and up to the "bubble burst" — providing support for Merrill Lynch, Hotmail, and Passport. During this time, I worked as a part-time sports model for Umbrella Girls USA, following AMA and Nascar. I then became a full-time mom and designed costumes for Umbrella Girls USA. A few years down the road, I re-entered the work force as a restaurant manager working for Stephanie Pearl at Marche, Tom Gallo at Galletto Ristorante, then Black Bear Diner here in Sacramento.
Where did you go to school?
I studied business at Sierra College and Computer Science/HIM through DeVry University.
What's your dream job?
My dream job is in an environment where I can learn something new every day and be a part of a team working towards a common goal (on the beach).
Favorite place you've traveled?
My favorite place I have visited (so far) is Barbados. The people and culture are warm, generous, purposeful and progressive. All of my favorite qualities in one small island!
Favorite hobby?
My favorite hobby is spending time outdoors. I especially love backpacking and trail running.
Of what achievement are you most proud?
Being a mom is the greatest achievements I am most proud of and is the most important "hat" I wear.
Star Trek or Star Wars?
Star Trek.
Coke or Pepsi?
Coke.
Favorite food?
Mexican.
Why do you like certain things?
Simply, I like certain things either because my senses tell me something may be good or I have just been exposed to it long enough.
Anything else you'd like to tell us?
I absolutely love life and all of the experiences that come with it. Every day I have something to learn as well as something to teach.
You'll definitely learn a lot about Linux while on the data center team! Welcome aboard!