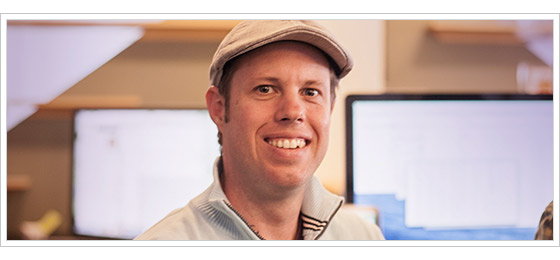 Ariel has a beautiful home in Oregon, yet we lured him to the San Francisco Bay Area to work for Backblaze as our new Purchasing and Inventory Manager. As he gets settled into the Bay Area, Ariel has become somewhat of a nomad, making the couch de jure his latest home. He doesn't have to be a couch surfer, but he really seems to like it.
Why did you move here?
My fiancée and I love San Francisco and the Bay Area. We visit frequently and have often daydreamed about living here. We are drawn to the higher energy, vibrant arts, and the fantastic food of the Bay Area.
What attracted you to Backblaze?
I've actually been a Backblaze customer for a number of years. Needless to say, I appreciate the product and really like what we're doing. I used to be fascinated reading the blog posts about Pods.
How did you get into computers?
I remember the joy of my parents buying me a Commodore 64 when I was in 5th grade. That was really exciting at the time. We also got a Mac Plus shortly afterwards, which got me hooked. I've been heavily into computers since then. In 1988 my family moved to Cupertino, and, well… I guess it's in the air.
Favorite place you've traveled?
There are certainly a lot of places I still need to see. Throughout my travels I felt a real affinity for the Scottish Highlands; Tallinn, Estonia; Riga, Latvia; and Hong Kong.
Favorite hobby?
I love filmmaking. I'm particularly drawn to cinematography. Music and photography are also favorites of mine.
If you won the lottery tomorrow, what would you do?
I'd buy an Arri Amira camera package and start traveling the world with my fiancée, making films.
Let's hope that if Ariel wins the lottery and starts traveling the world with his fiancée, he gets over his couch surfing ways and gets a room. In the mean time, he'll be a welcome addition to the Backblaze family.