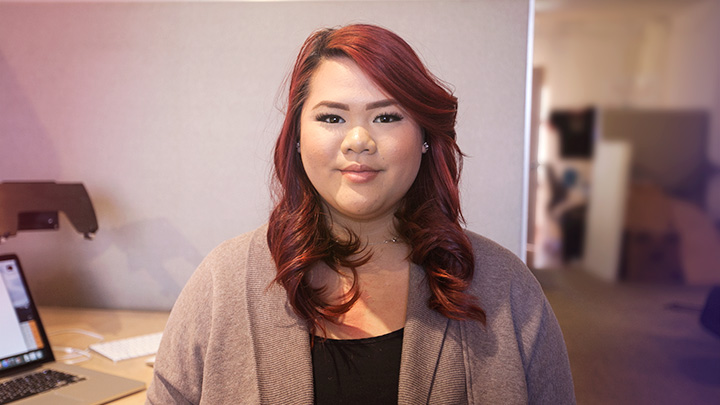 With Backblaze B2 Cloud Storage ramping up, we keep buying more and more stuff. We needed help! Enter Amanda! She's already been interfacing with our current purchasing and BZ Labs teams while working for one of our contract manufacturers, Evolve! We're glad to have her on board full time and helping us with our ever-mounting piles of purchases! Let's learn a bit more about Amanda, shall we?
What is your Backblaze title?
Buyer.
Where are you originally from?
Born and raised in the Bay Area! How does that Katy Perry song go? "California girls are unforgettable…" Yeh, living in Colorado for a year mid-teens doesn't count. I'll probably live here forever. :)
What attracted you to Backblaze?
I came from Backblaze's CM; Evolve Manufacturing. I've worked with Tim & Ariel for about four to five months as their main point of contact in BZ Labs before coming to Backblaze. To be honest, I was so drawn to Tim & Ariel's energy. Their crazy timelines and fast pace atmosphere gave me an adrenaline rush.
What do you expect to learn while being at Backblaze?
Anything and everything. I'm excited to listen to all the diverse conversations of some brilliant minds. Mostly to be mentored and grow as an individual.
Where else have you worked?
I started right out of high school and was fortunate enough to land a position as a Planner at Sanmina. I worked in the NPI Quickturn Division so it was a great learning curve. It definitely prepared me for chaos and I owe them for that. Within a few months I was promoted to a Buyer Planner. After sometime at Sanmina, I worked for Essai Inc. I learned a lot of about manufacturing and machining. I got to purchase everything from office supplies to million dollar machines and tools.
Where did you go to school?
I never got to go to college, but I graduated from Cupertino High School. Go Pioneers!
What's your dream job?
I used to want to be a pastry chef and run my own cafe, but not too sure now…
Favorite place you've traveled?
Hawaii so far, but I'm trying to travel more so this answer might change in the near future!
Of what achievement are you most proud?
I recently made my first prime rib with a side of au ju and it was darn good!
"Star Trek" or "Star Wars"?
"Star Wars."
Coke or Pepsi?
Whatever floats my boat at that time. They both have distinctive flavors, but I happen to like both.
Favorite food?
Oh man. I'm a total foodie so I like all food! I am on a constant search for the best steak & mashed potatoes, but I could never be tired of sushi either.
Why do you like certain things?
I like what I like. Does there need to be a reason why?
There doesn't need to be a reason why! And we're super excited to have Amanda join the team. She's already ordering us some pretty cool stuff! Welcome aboard and mind the budgets. ;-)