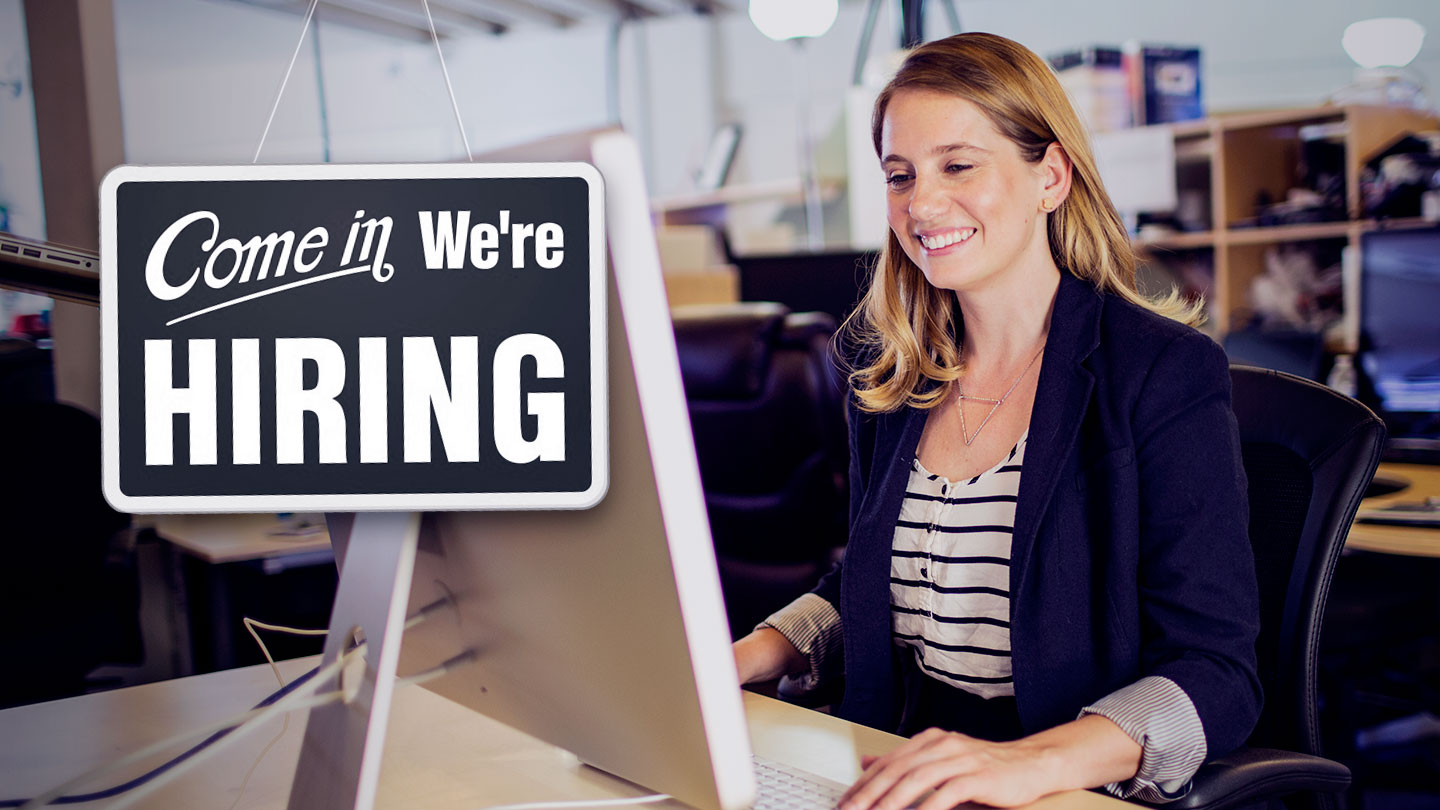 We're looking for someone who loves to go deep on making marketing technology actually work: process oriented campaign execution, implementing and interpreting actionable analytics, and—ultimately—blending all of the above together to understand and improve the customer journey. Most importantly, we're looking for someone who is ready to achieve this alongside a team that shows genuine care for each other.
---
Backblaze is an extraordinary place to work. With a great reputation for service built over the last 13 years, we are entrusted with nearly an exabyte of customer data, placing us among the largest cloud storage providers on the planet. And we've built a significantly profitable business with a total of just $3M in outside investment, empowering us to set our own course and live by our own ideals. Our approach is guided by honesty, transparency, and a commitment to doing the right thing for our customers and coworkers. Importantly, we've created an environment that makes us both happy and proud enough to recruit our friends to the team.
And it's working quite nicely! Our business lines have achieved sustainable, double-digit growth—with some approaching triple digits. And we've accomplished these results without running any significant paid acquisition programs. Our customers are happy, and so are our coworkers: In the most recent "Great Place to Work" survey, 99% of our team rated Backblaze as "a great place to work."
But while there is a lot to celebrate in our past, there is almost as much opportunity ahead of us: Our marketing systems and processes are functional, but relatively basic. We seek a Director of Marketing Operations who can help build, operate, and evolve our approach to executing and understanding our marketing efforts.
More About Backblaze
Backblaze provides cloud storage that's astonishingly easy to use and low cost. Our customers use our services so they can pursue dreams like curing cancer (genome mapping is data-intensive), archive the work of some of the greatest artists on the planet (learn more about how Austin City Limits uses B2), or simply sleep well at night (anyone that's spilled a cup of coffee on a laptop knows the relief that comes with complete, secure backups).
How Marketing at Backblaze Works
Our business is almost entirely driven by inbound customer interest. We have a blog that will attract more than 3M visits this year, with zero paid audience acquisition. Our team creates compelling, if slightly wonky, content on how data storage actually works. Our secret is writing enlightening, useful stories about customer problems and the solutions they might employ to succeed. The result is a highly engaged readership that yields a significant number of new customers. Approximately half of our customer base is "self-serve" while the other half works with our sales team to help them get started.
We operate across multiple verticals and sell 2 different SaaS products. To do so, our Marketing team organizes around the following team concepts:
Product Marketing: For any given vertical, we have at least one Product Marketer acting as the General Manager for her business. The Product Marketers identify their customer personas and expected buyer journeys. They also define the go-to-market activities for their verticals.
Editorial: Helps refine and polish the messaging for internal and external audiences.
Design: Brings the messages to life.
Brand: When you have a question about how our audience will react to thing X, we have a good answer. In addition, the "Brand" team owns our social presence.
Growth: Acts as both our CRO and SEO functions. We use Optimizely and have dedicated resources to help within Front End Engineering.
Marketing Ops: Owns our "stack," processes, and analytics. Given content and strategy, enables elegant execution and provides actionable insights on results.
The Role: Director of Marketing Ops
Reporting directly to the VP of Marketing, you will build out our Marketing Ops function.
We think of Marketing Ops as having 5 key areas of ownership:
Marketing Technology (aka "the Marketing Stack"): Strategy, evaluation, implementation and operation of our marketing tools.

Today, the key pieces of our stack are Hubspot, Optimizely, BrightTalk, AdRoll, Google Adwords (brand terms), JustUno, Google Analytics, and Google Tag Manager.
Our company uses Tableau for visualization and Salesforce for Sales Ops.

Data: Create and implement the strategy for what our systems collect and how they are connected.
Team Alignment: Collaborate with team leads to establish processes and training for long-term success.
Campaign Management: Enable our various go-to-market activities by creating processes that are both predictable and scalable; establish clear priorities for Front End Engineering to ensure quality launches.
Insights: Analytics and analysis of all aspects of funnel with the goal of providing actionable intelligence for the other Marketing teams.
The Roadmap for Marketing Ops
As mentioned at the start of this post, our Marketing Operations are evolving. We believe there is a clear roadmap ahead of us, but one that will take a couple years to execute well. Here are some milestones that we're looking forward to:
Grow understanding of the existing funnels. In your first 12 months, the majority of the work will be collaborating with the VP of Marketing, the Business Intelligence team, and the Sales Operations team to create a quantifiable understanding of our funnels. We have the right pieces in place and a company willing to invest in making them work together, but we need to solidify our fundamental systems.
Optimize existing funnels. Once we refine the understanding of our business drivers, we should create and execute against deliberate tests to identify new opportunities for growth.

Example: Once we have insights on what types of content are leading to what types of customers, provide that intelligence to the Product Marketers & Editorial team so they can create more of the desired content. They will create the incremental content, you will be responsible for measuring the results of the experiment.

Identify new growth initiatives (aka: find the rocket fuel). Understand the existing business, prove we understand it by optimizing it, and then start working on new streams of demand generation.
Tailor systems and tools to the most effective growth initiatives. Today, we have all the pieces for a functional marketing stack. Let's get everything working, prove out areas for growth, and then invest in more specialized tools/operations for the areas of growth we want to pursue.
The Right Fit for our Director of Marketing Operations
We take a lot of pride in the culture we've built and are looking for team members that are a good fit. For a better understanding of who we are, check out this About Us video. Beyond "cultural fit," for this specific role, we're looking for an experienced operator that has a customer-journey-focused understanding of marketing. Here are the role-specific characteristics we'll be looking for:
Possess the right amount of experience. You've probably been doing Marketing Operations in some form or another for 6-10 years. We don't need someone with a specific degree or certification. We do need someone that will come in and take control of the existing systems and immediately start moving us forward on the envisioned roadmap.

Expertise in at least one of the major Marketing Automation systems is required, with a strong preference for Hubspot experience and/or mastery.

Skilled at figuring how the puzzle pieces fit together. Different tools in different configurations do different things. We need someone that can work with the larger Marketing team to understand what we're trying to achieve, design a stack and processes for achieving those outcomes, and then implement and execute with precision.
Ability to work cross-functionally. The role of Marketing Ops engages with a variety of teams across our company. Beyond the Marketing team, our ideal candidate excels in interactions with:

Front End Engineering: Determine the prioritization of what gets worked on when as well as be the "business owner" for questions they might have.
Business Intelligence: Collaborate with the BI team to get answers from non-marketing systems, facilitate their requests for access into the marketing systems.
Sales Operations: Work with our Sales Ops teams to ensure precision in lead management, seamless systemic handoff, and generally find solutions to challenges as they arise.
Executive Team: Provide distilled, big picture takeaways on what's happening because of your granular understanding of the little things.

Knows Demand Gen Mechanics for SaaS. Our ideal candidate is focused on generating incremental revenue and understands how to activate/optimize the different stages of the customer journey to achieve that goal.
Some of Our More Popular Perks
Backblaze offers an unlimited vacation policy; generous health/dental/vision/childcare benefits; fully stocked kitchens, twice a week catered breakfast and lunch, and superior coffee; and a generous skills training policy to continue your professional development. Our office in San Mateo is easily accessible from CalTrain, 280, and 101.
If This Sounds Interesting To You
We'd love to learn more about you! Please email us at jobscontact@backblaze.com with your resume. All applications are reviewed by our team. If we think there might be a good fit, our recruiting lead, Michele, will schedule time to chat, answer any questions you might have, and outline our process.