This is the third post in a series of post exchanges with our friends at Lensrentals.com, a popular online site for renting photography, videography, and lighting equipment. Seeing as how Halloween is just a few days away, we thought it appropriate to offer some scary tales of camera and data catastrophes. Enjoy.
Note: You can read all of Lensrentals' posts on our blog. Find all of our posts on the Lensrentals blog.
— Editor
Stories of Camera and Data Catastrophes
by Zach Sutton, Editor-in-chief, Lensrentals.com
As one of the largest photo and video gear rental companies in the world, Lensrentals.com ships out thousands of pieces of gear each day. It would be impossible to expect that all of our gear would return to us in the same condition it was in when we rented it out. More often than not, the damage is the result of things being dropped, but now and then some pretty interesting things happen to the gear we rent out.
We have an incredible customer base, and when this kind of damage happens, they're more than happy to pay the necessary repair fees. Stuff happens, mistakes are made, and we have a full-service repair center to keep the costs low. And while we have insurance policies for accidental damage such as drops, dings, and other accidents, it doesn't cover neglect, which accounts for the stories we're going to share with you below. Let's take a look at some of our more exciting camera and data catastrophe stories.
Camera Data Catastrophes
Data catastrophes happen more often than anything else, but aren't exactly the most exciting stories we've gotten over the years. The stories are usually similar. Someone rents a memory card or SSD from us, uses the card/SSD, then sends it back without pulling the footage off of it. When we receive gear back into our warehouse, we inspect and format all the media. If you realize your mistake and call or email us before that happens, we can usually put a hold on the media and ship it back to you to pull the data off of it. If we've already formatted the media, we will perform a recovery on the data using software such as TestDisk and PhotoRec, and let you know if we had any success. We then give you the option whether or not you want to rent the product again to have it shipped to you so you can pull the files.
The Salty Sony A7sII
A common issue we run into — and have addressed a number of times on our blog — is the dubious term "weather resistant." This term is often used by equipment marketers and doesn't give you the protection that people might assume by its name.
One example of that was last year, when we received a nonfunctioning Sony a7sII back from the California coast, and had to disassemble it to determine what was wrong. Upon opening the camera, it was quite apparent that it had been submerged in salt water. Water isn't good for electronics, but the real killer is impurities, such as salt. Salt builds up on electronics, is a conductor of electricity, and will fry electronics in no time when power is applied. So, once we saw the salt corrosion, we knew that the camera was irreparable. Still, we disassembled it for no other reason than to provide evidence to others on what salt water can do to your electronics. You can read more about this and see the full break down in our post, About Getting Your Camera Wet… Teardown of a Salty Sony A7sII.
The Color Run Cleanup
Color runs are 5K running events that happen all over the world. If you haven't seen one, participants and spectators toss colorful powders throughout the run, so that by the time the runners reach the finish line, they're covered head to toe in colorful powder. This event sounds like a lot of fun, and one would naturally want to take photos of the spectacle, but any camera gear used for the event will definitely require a deep cleaning.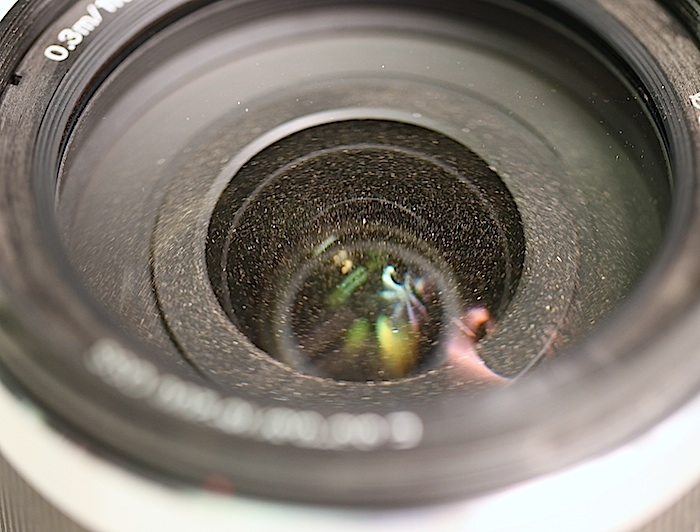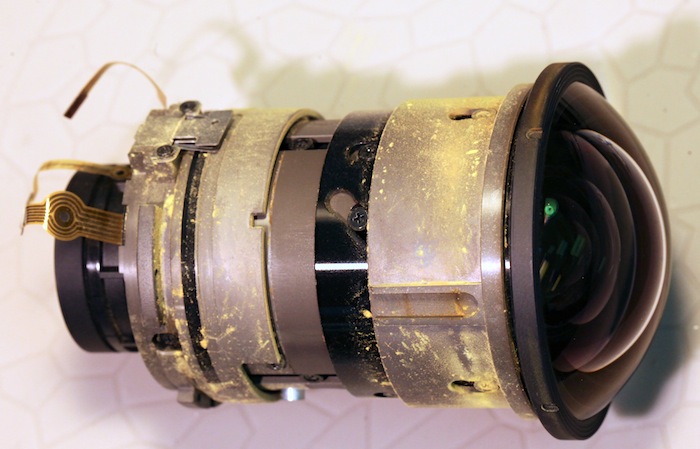 We've asked our clients multiple times not to take our cameras to color runs, but each year we get another system back that is covered in pink, green, and blue dust. The dust used for these events is incredibly fine, making it easy to get into every nook and cranny within the camera body and lenses. This requires the gear to be completely disassembled, cleaned, and reassembled. We have two photos in this post of the results of a color run, but you can view more on the post we did about Color runs back in 2013, How to Ruin Your (or Our) Gear in 5 Minutes (Without Water).
The Eclipse That Killed Cameras
About a year ago, we had the incredible phenomenon here in the United States of a total solar eclipse. It was the first total solar eclipse to occur in the continental United States since 1979, hence a pretty exciting moment for all of us, but we braced ourselves for the damage it would do to cameras.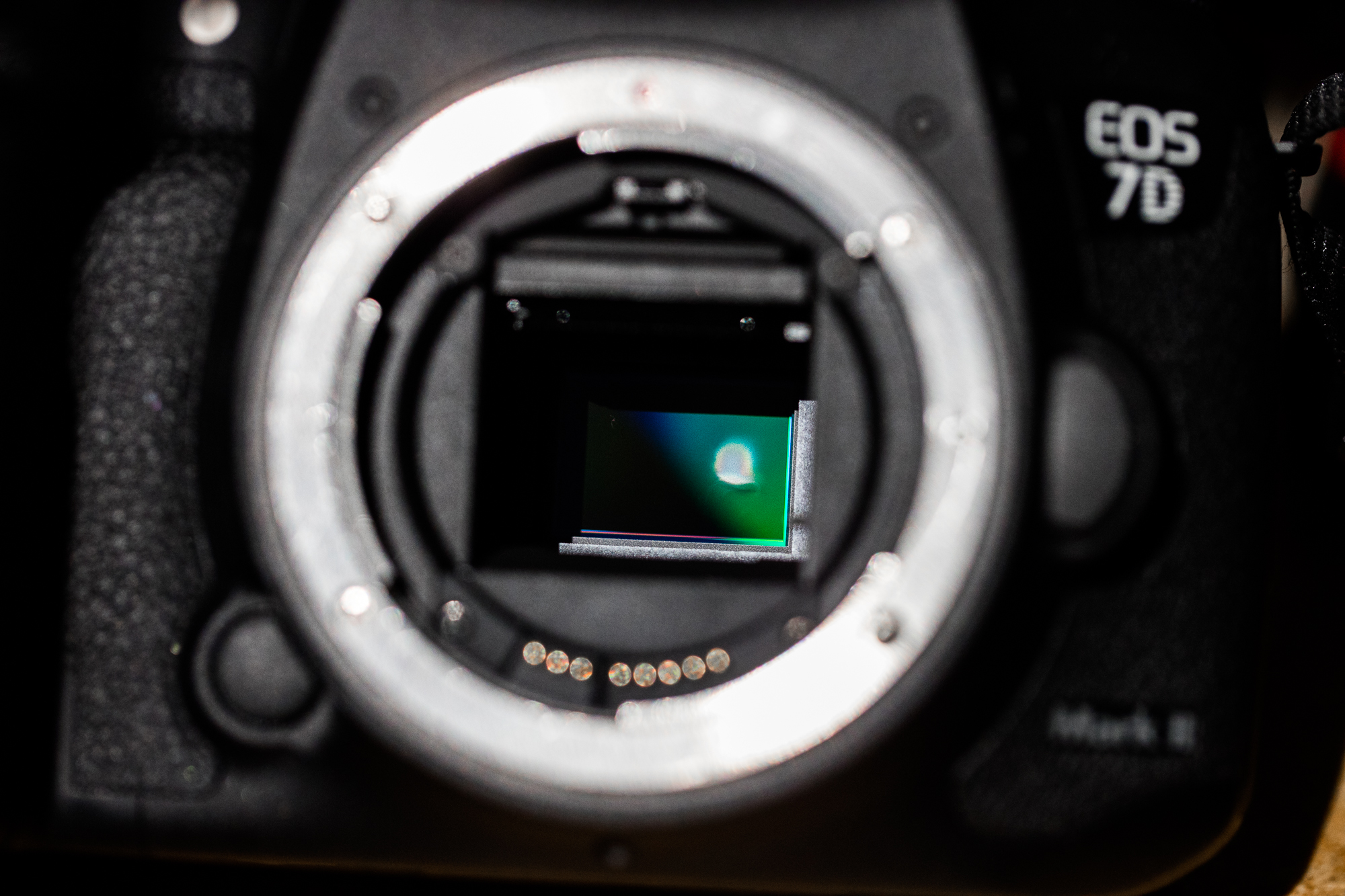 For weeks leading up to the event, we sent out fliers with our rentals that encouraged people to not only wear eye protection, but to protect their camera lenses with high-density ND filters. Despite that, in the days following the eclipse, we had gear coming back to us with aperture blades melted and holes burnt into sensors.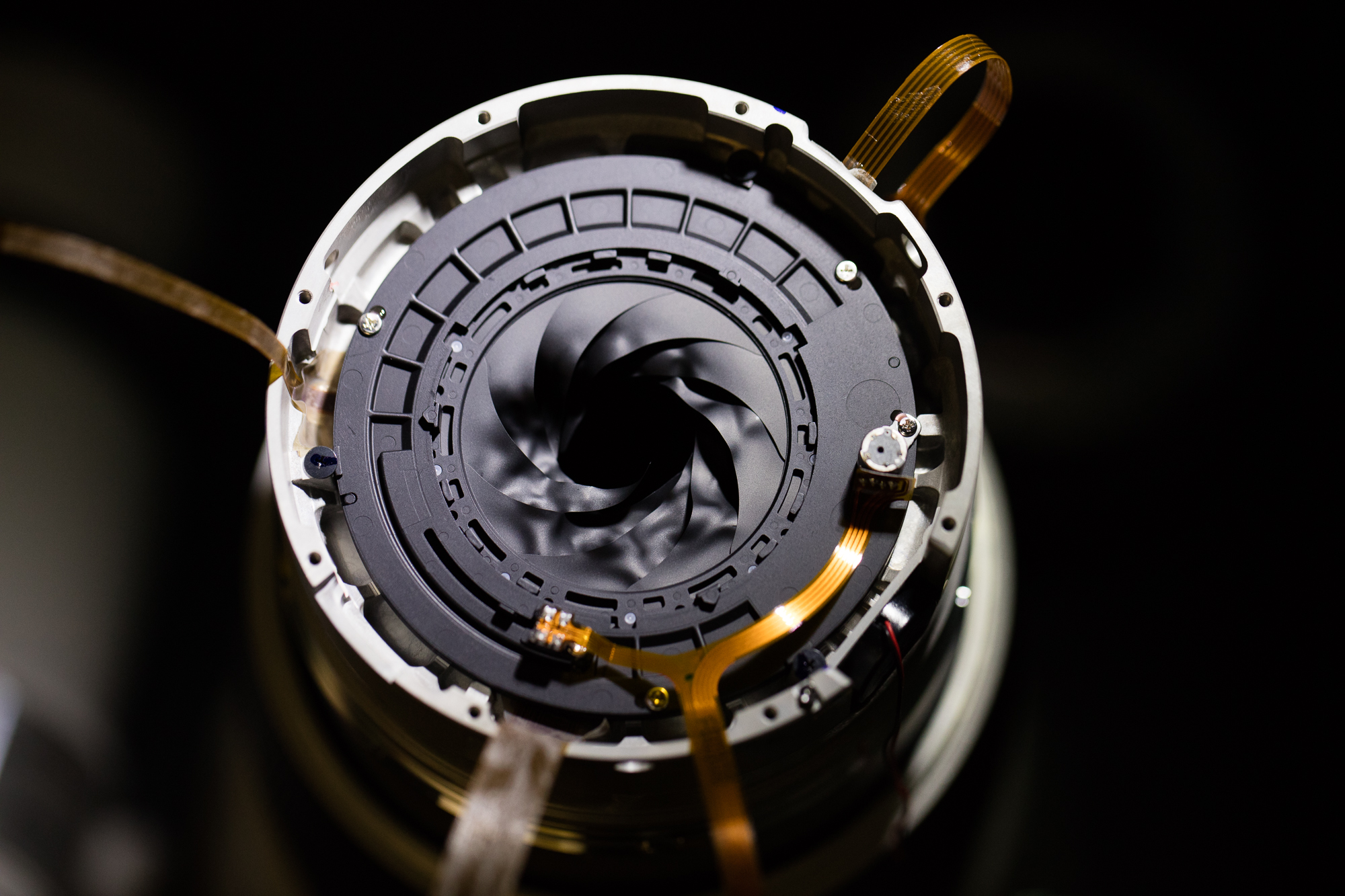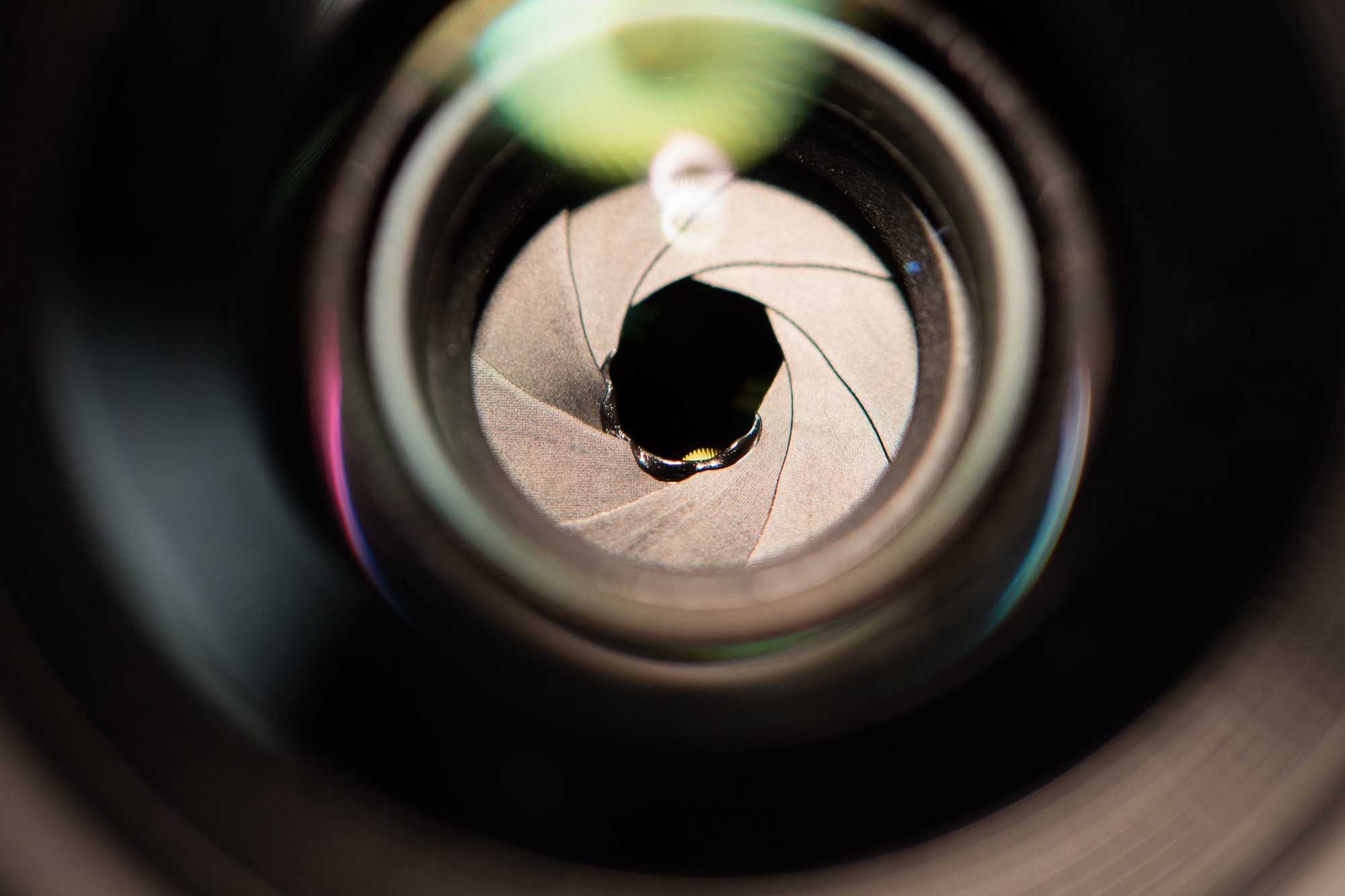 As one would expect, it's not a good idea to point your camera directly at the sun, especially for long periods of time. Most of the damage done from the eclipse was caused by people who had set up their camera and lens on a tripod pointing at the sun while waiting for the eclipse. This prolonged exposure causes a lot of heat to build up and will eventually start burning through apertures, shutters, sensors and anything else in its way. Not only do we recommend ND filters for the front of your lens, but also black cards to stop light from entering the camera until it's go time for the total eclipse. You can read about the whole experience in our blog post on the topic, Rental Camera Gear Destroyed by the Solar Eclipse of 2017.
Damage from Burning Man
While we have countless stories of gear being destroyed, we figured it'd be best to just leave you with this one. Burning Man is an annual event that takes place in the deserts of Nevada. Touted as an art installation and experience, tens of thousands of people spend a few days living in the remote desert with fellow Burners to create and participate in a wide range of activities. And where there is a desert, there always are sand, dust, and dust storms.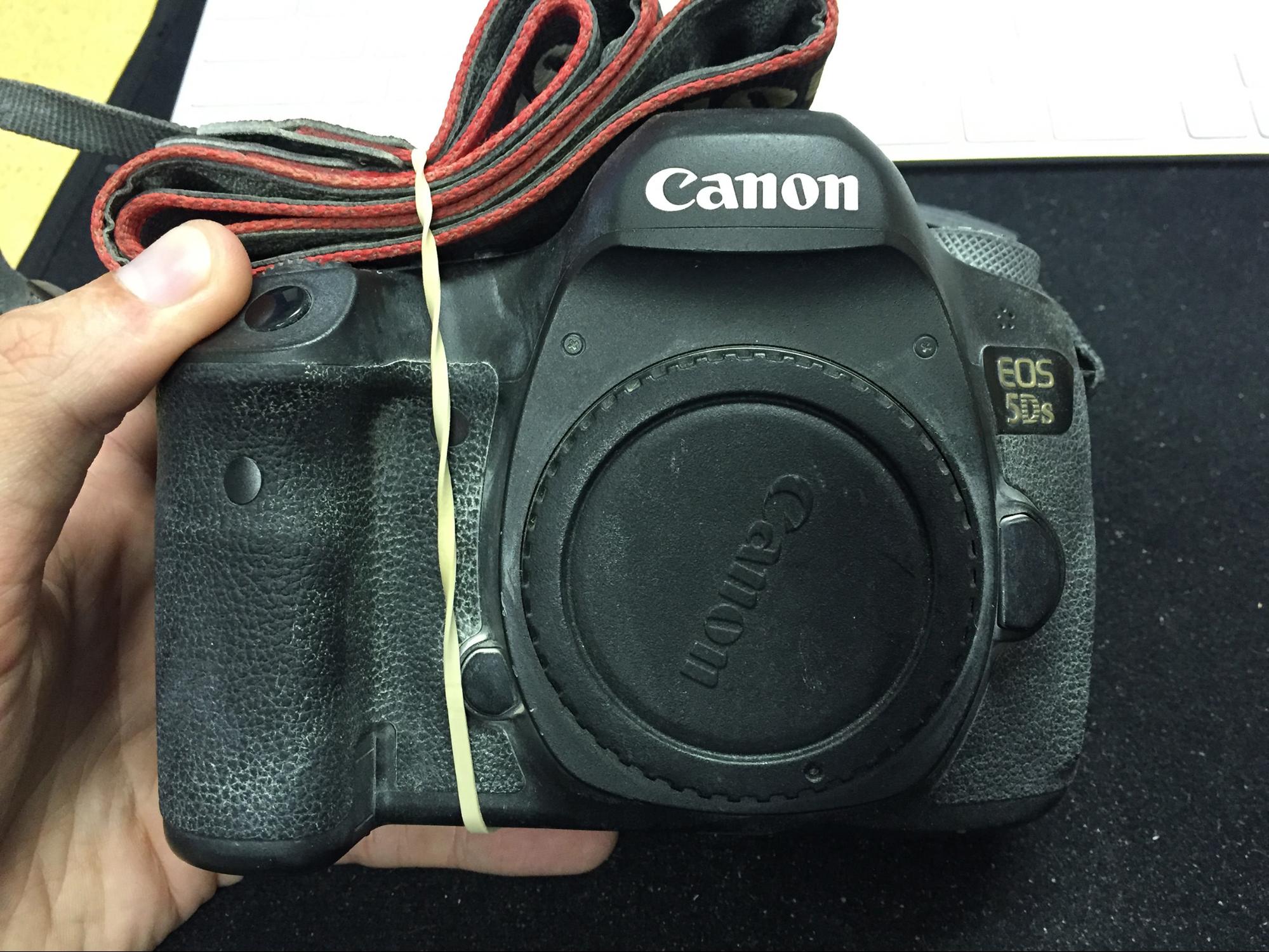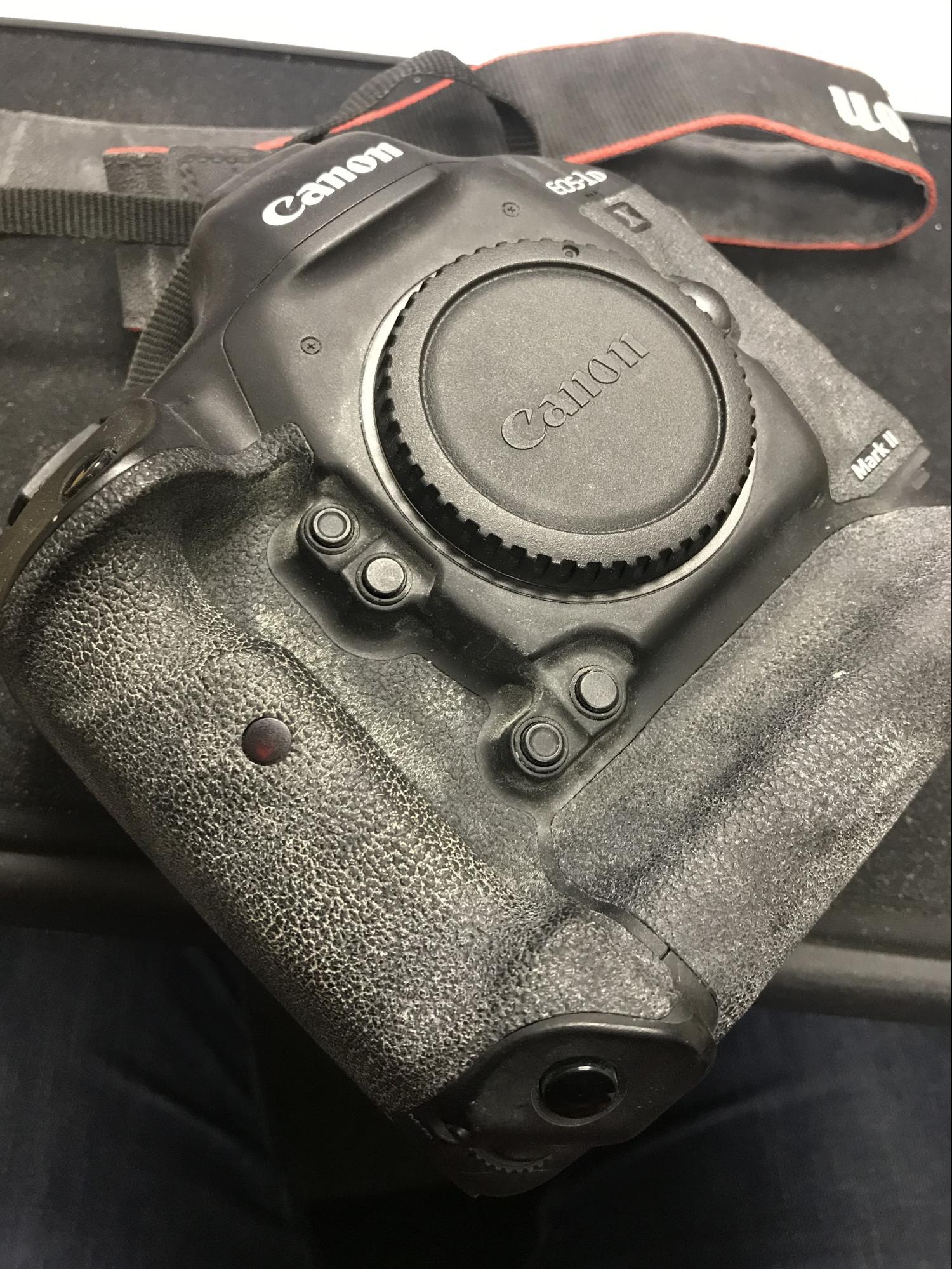 One might think that sand is the biggest nuisance for camera gear at Burning Man, but it's actually the fine dust that the wind picks up. One of the more interesting phenomena that happens during Burning Man are the dust storms. The dust storms occur with little warning, kicking up the fine dust buried within the sand that can quickly cause damage to your electronics, your skin, and your lungs. Because it is so fine, it is easily able to enter your cameras and lenses.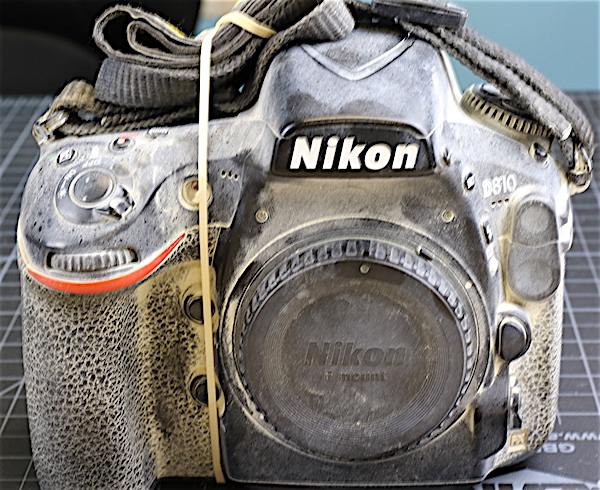 While Burning Man doesn't always totally destroy gear, it does result in a lot of cleaning and disassembling of gear after the event. This takes time and patience and costs the customer money. While there are stories of people who bring camera gear to Burning Man wrapped in nothing more than plastic and gaffer tape, we don't recommend that for good gear. It's best to just leave your camera at home, or buy an old camera for cheap to document the week. To see more of what can happen to gear at Burning Man, you can read our blog post on the topic, Please, Don't Take Our Photography and Video Gear to Burning Man.
Those are just a few stories of some of the data and camera catastrophes that we've experienced over the years. We hope this serves as a warning to those who might be considering putting their gear through some of the experiences above and hopefully sway them against it. If you have some of your own stories on data or gear catastrophes, feel free to share them below in the comments.
— Zach Sutton, Editor-in-chief, Lensrentals.com