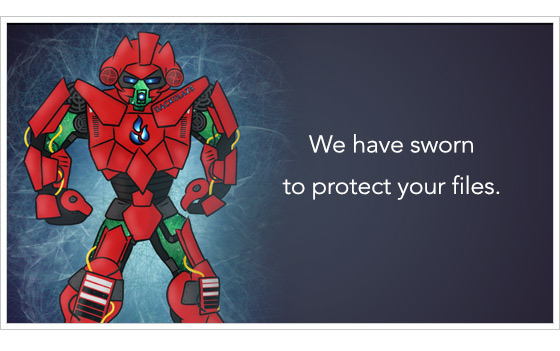 Thank you for your interest, but this position has been filled.
Please check out our
jobs page
for additional great opportunities at Backblaze.
The Backblaze Operations team continues to grow. We've sworn to protect our customers from data loss, and need some help to continue our rapid growth! If you think you have what it takes, we have three operations positions for you to choose from! If you have a particular set of skills that fits either of the two below openings, follow the instructions at the end of the post!
All Backblaze positions require:
Great attitude and willingness to do whatever it takes to get the job done.
Strong desire to work for a small, but fast-paced company.
Desire to learn and adapt to rapidly changing technologies and work environments.
Rigorous adherence to best practices.
Relentless attention to detail.
Excellent interpersonal and written/oral communication skills.
Fantastic troubleshooting and problem solving skills.
Systems Administrator, Cloud Storage
Responsibilities:
Rebuild failed RAID arrays and debug other RAID problems as needed.
Diagnose and repair file system problems with JFS and ext4 and debug other system problems.
Maintain farm of hundreds of storage servers (Pods) including deploying/configuring new systems and troubleshooting problems.
Assist with networks and services (static/dynamic web servers and monitoring systems, etc.) as needed.
Assist in efforts to automate provisioning and other tasks that need to be run across hundreds of servers.
Assist in Backblaze data center(s) (Sacramento area, CA) to help with daily operational tasks (racking new servers, replacing drives, reviewing logs, etc.) when necessary.
Participate in the 24×7 on-call pager rotation and respond to alerts as needed. This may include occasional trips to the data center.
Write, design, maintain, and support operational documentation and scripts.
Assist in supervising and directing junior operations staff when necessary.
Help train operations staff as needed.
Requirements:
Strong knowledge of Linux system administration.
Four or more years of relevant experience.
Ability to move/lift 50-75lbs and work down near the floor as needed.
Position based in the San Francisco Bay Area or Sacramento area, CA requiring two or more days a week in San Mateo, CA.
Preferable:
Experience configuring and supporting Linux software RAID (mdadm on Debian).
Experience configuring and supporting file systems on Linux (JFS & ext4 on Debian).
Experience troubleshooting server hardware/component issues.
Moderate to strong Bash scripting skills.
Data Center Technician, Sacramento area, CA
Responsibilities:
Work as Backblaze's physical presence in Sacramento area data center(s).
Help maintain physical infrastructure including racking equipment, replacing hard drives, and other system components.
Repair and troubleshoot defective equipment with minimal supervision.
Support data center's 24×7 staff to install new equipment, handle after hours emergencies, and other tasks.
Help manage onsite inventory of hard drives, cables, rails, and other spare parts.
RMA defective components.
Setup, test, and activate new equipment via the Linux command line.
Help train new data center technicians as needed.
Help with projects to install new systems and services as needed.
Follow and improve data center best practices and documentation.
Maintain a clean and well organized work environment.
On-call responsibilities include 24×7 trips to data center to resolve issues that can't be handled remotely.
Requirements:
Excellent communication, time management, problem solving, and organizational skills.
Ability to learn quickly.
Ability to lift/move 50-75lbs and work down near the floor on a daily basis.
Position is based near Sacramento, CA and may require periodic visits to the Backblaze corporate office in San Mateo,CA.
Preferred:
Working knowledge of Linux.
One to two years experience in a technology related field.
Experience working at a data center in a support role.
Interested? Check out this video on our Data Center Operations team:
Ready to join our team? Follow these three steps:
Send an email to: jobscontact@backblaze.com with the desired position listed in the subject line.
Include your resume.
Include your answers to two of the following three questions:

What about the prospect of working at Backblaze excites you most?
Provide three adjectives that best describe your personal workspace.
How would you manage boot images and system configurations on 1,000+ servers (i.e. Backblaze Storage Pods)?
We'll be interviewing candidates over the next couple of weeks. Join us and help us continue to build a great online backup company.
Backblaze is an Equal Opportunity Employer.