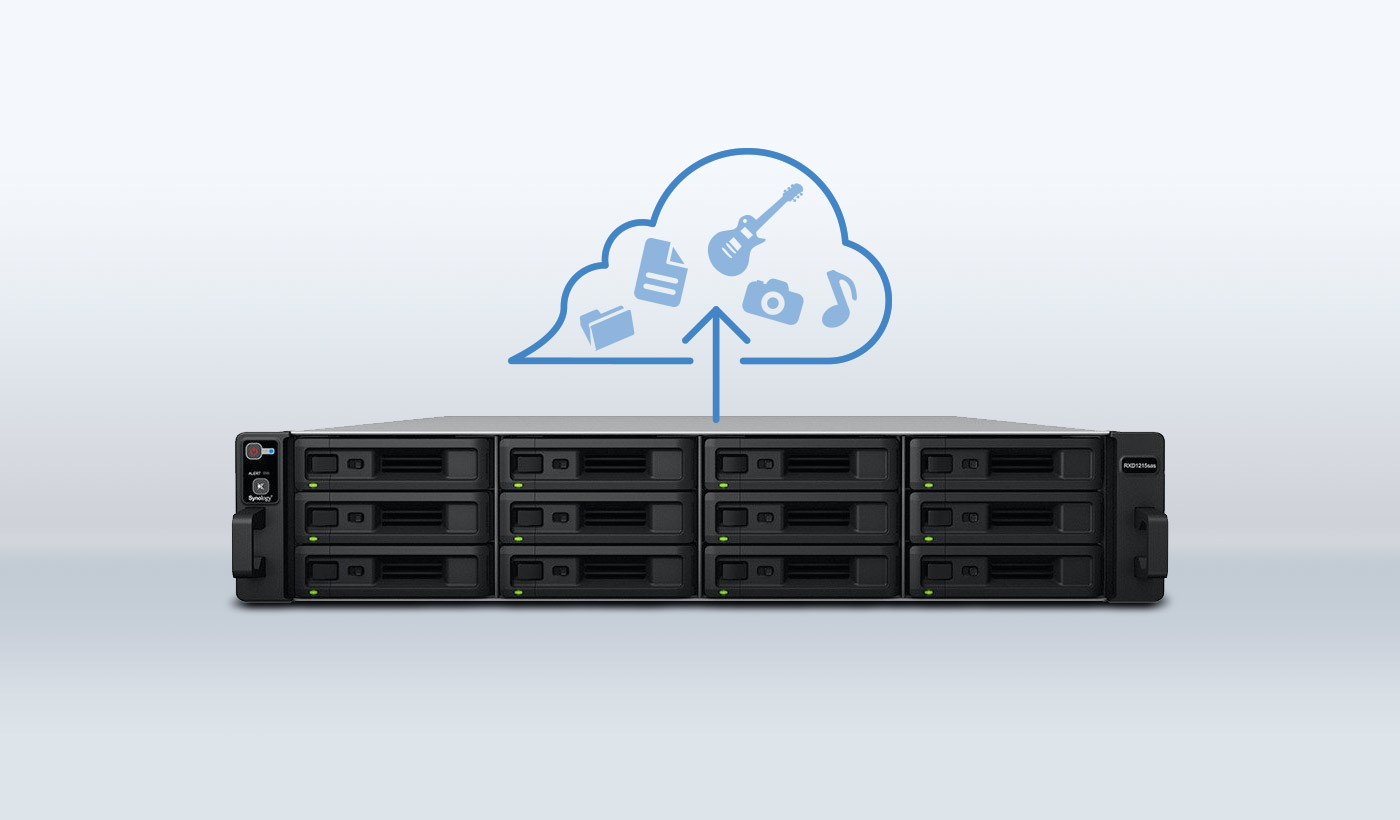 Businesses and organizations that rely on macOS server for essential office and data services are facing some decisions about the future of their IT services.
Apple recently announced that it is deprecating a significant portion of essential network services in macOS Server as they described in a support statement posted on April 24, 2018, "Prepare for changes to macOS Server." Apple's note includes:
macOS Server is changing to focus more on management of computers, devices, and storage on your network. As a result, some changes are coming in how Server works. A number of services will be deprecated, and will be hidden on new installations of an update to macOS Server coming in spring 2018.
The note lists the services that will be removed in a future release of macOS Server, including calendar and contact support, Dynamic Host Configuration Protocol (DHCP), Domain Name Services (DNS), mail, instant messages, virtual private networking (VPN), NetInstall, Web server, and the Wiki.
Apple assures users who have already configured any of the listed services that they will be able to use them in the spring 2018 macOS Server update, but the statement ends with links to a number of alternative services, including hosted services that macOS Server users should consider as viable replacements to the features it is removing. These alternative services are all FOSS (Free and Open-Source Software).
As difficult as this could be for organizations that use macOS server, this is not unexpected. Apple left the server hardware space back in 2010 when Steve Jobs announced the company was ending its line of Xserve rackmount servers, which were introduced in May, 2002. Since then, macOS Server has hardly been a prominent part of Apple's product lineup. It's not just the product itself that has lost some luster, but the entire category of SMB office and business servers, which has been undergoing a gradual change in recent years.
Some might wonder how important the news about macOS Server is, given that macOS Server represents a pretty small share of the server market. macOS Server has been important to design shops, agencies, education users, and small businesses that likely have been on Macs for ages, but it's not a significant part of the IT infrastructure of larger organizations and businesses.
What Comes After macOS Server?
Lovers of macOS Server don't have to fear having their Mac minis pried from their cold, dead hands quite yet. Installed services will continue to be available. In the fall of 2018, new installations and upgrades of macOS Server will require users to migrate most services to other software. Since many of the services of macOS Server were already open-source, this means that a change in software might not be required. It does mean more configuration and management required from those who continue with macOS Server, however.
Users can continue with macOS Server if they wish, but many will see the writing on the wall and look for a suitable substitute.
The Times They Are A-Changin'
For many people working in organizations, what is significant about this announcement is how it reflects the move away from the once ubiquitous server-based IT infrastructure. Services that used to be centrally managed and office-based, such as storage, file sharing, communications, and computing, have moved to the cloud.
In selecting the next office IT platforms, there's an opportunity to move to solutions that reflect and support how people are working and the applications they are using both in the office and remotely. For many, this means including cloud-based services in office automation, backup, and business continuity/disaster recovery planning: Software as a Service, Platform as a Service, and Infrastructure as a Service (Saas, PaaS, IaaS) options.
IT solutions that integrate well with the cloud deserve consideration when migrating from a macOS Server-based environment.
Synology NAS as a macOS Server Alternative
One solution that is becoming popular is to replace macOS Server with a device that has the ability to provide important office services, but also bridges the office and cloud environments. Using Network-Attached Storage (NAS) to take up the server slack makes a lot of sense. Many customers are already using NAS for file sharing, local data backup, automatic cloud backup, and other uses. In the case of Synology, their operating system, Synology DiskStation Manager (DSM), is Linux based, and integrates the basic functions of file sharing, centralized backup, RAID storage, multimedia streaming, virtual storage, and other common functions.
Synology NAS
Since DSM is based on Linux, there are numerous server applications available, including many of the same ones that are available for macOS Server, which shares conceptual roots with Linux as it comes from BSD Unix.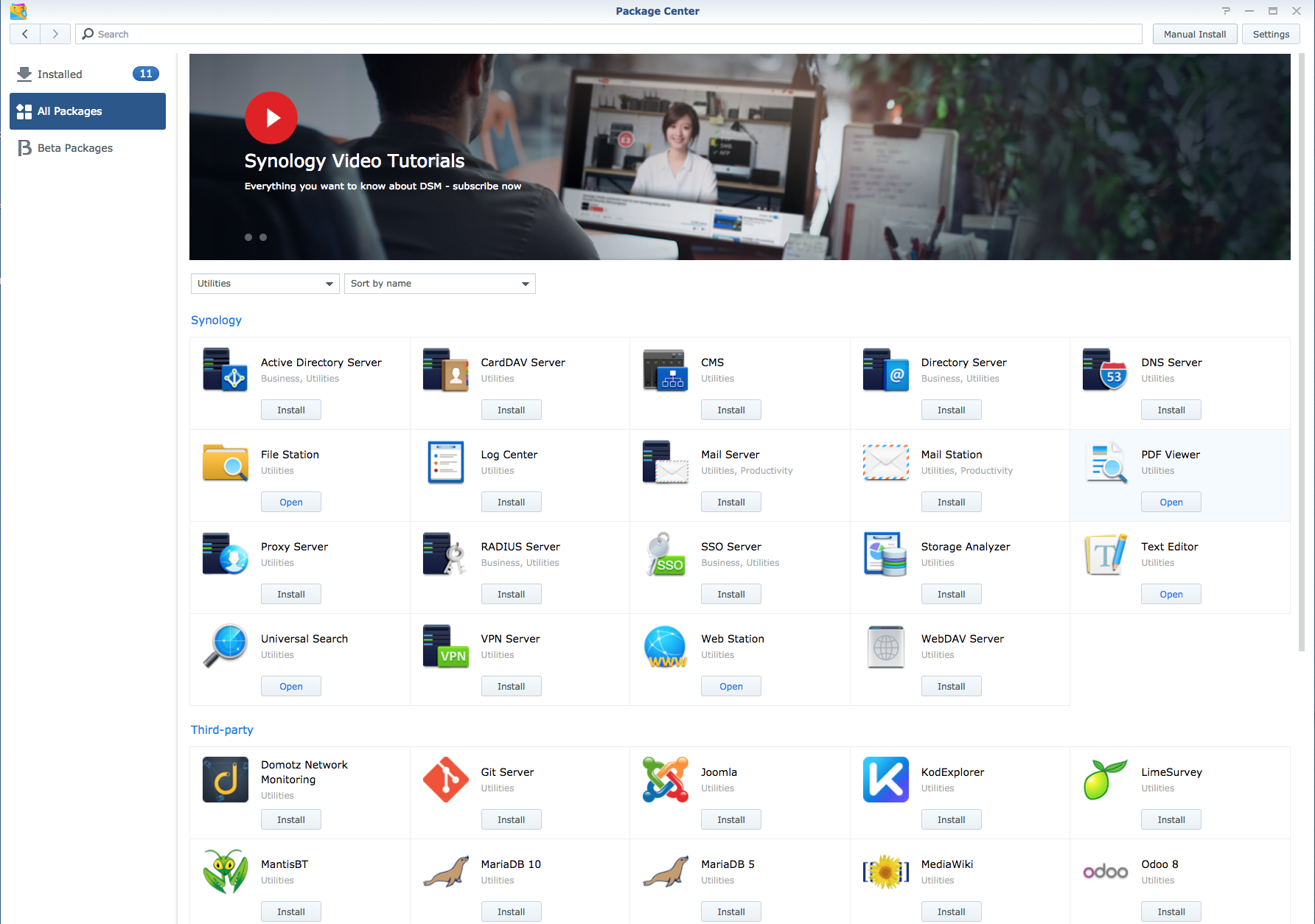 Synology DiskStation Manager Package Center
According to Ed Lukacs, COO at 2FIFTEEN Systems Management in Salt Lake City, their customers have found the move from macOS Server to Synology NAS not only painless, but positive. DSM works seamlessly with macOS and has been faster for their customers, as well. Many of their customers are running Adobe Creative Suite and Google G Suite applications, so a workflow that combines local storage, remote access, and the cloud, is already well known to them. Remote users are supported by Synology's QuickConnect or VPN.
Business continuity and backup are simplified by the flexible storage capacity of the NAS. Synology has built-in backup to Backblaze B2 Cloud Storage with Synology's Cloud Sync, as well as a choice of a number of other B2-compatible applications, such as MSP360 (formerly CloudBerry), Comet, and Arq.
Customers have been able to get up and running quickly, with only initial data transfers requiring some time to complete. After that, management of the NAS can be handled in-house or with the support of a Managed Service Provider (MSP).
Are You Sticking with macOS Server or Moving to Another Platform?
If you're affected by this change in macOS Server, please let us know in the comments how you're planning to cope. Are you using Synology NAS or another platform? Please tell us how that's working for you.