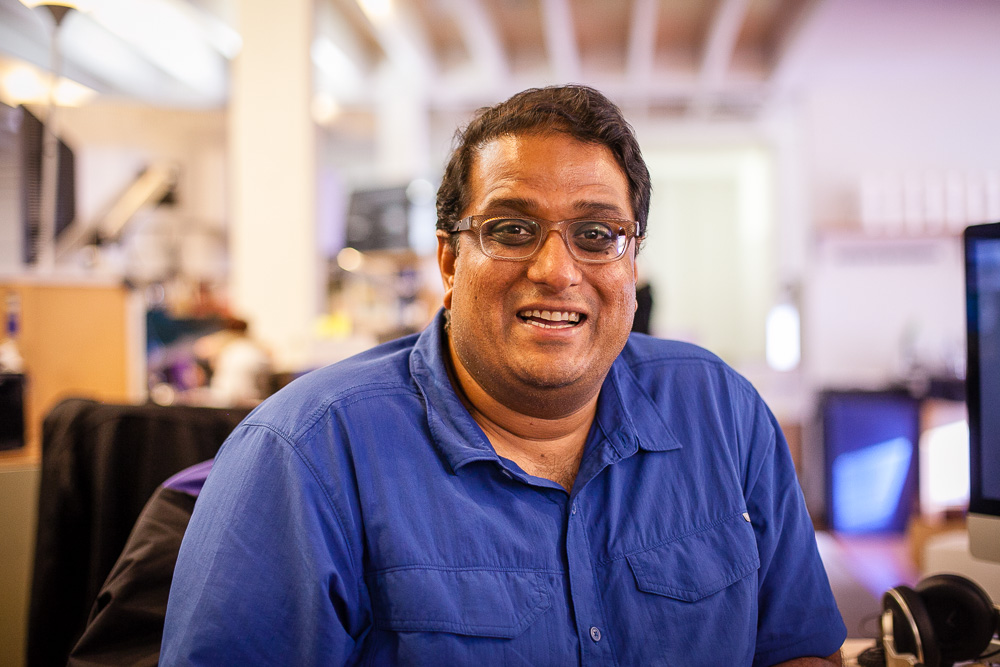 Following the trend of founders coming back to their companies (Alexis Ohanian to reddit, and Jack Dorsey to Twitter), Backblaze is thrilled to have one of our founding team join us again. Nilay Patel is coming back to Backblaze as the VP of Sales for Backblaze B2 Cloud Storage. He's been away for some time working on his own startup, Selligy (which was recently acquired by Veeva Systems), and is now coming back to lead the Backblaze B2 charge! Let's learn a bit more about Nilay, shall we?
What is your Backblaze title?
VP of Sales for Backblaze B2.
Where are you originally from?
I was originally born in Baton Rouge, LA, but didn't stay in the south that long. Before I could finish elementary school, my parents had moved to the Bay Area and I've been here ever since. I lived in the East Bay, South Bay, Peninsula, and San Francisco.
What attracted you to Backblaze?
As an early employee at MailFrontier—I've known and worked with the other members of the founding team for more than a decade now. So much impresses me: the dedication to do right by the customer, the openness to contribute key IP, like the Storage Pod and erasure algorithms to the community and the culture of the company.
What do you expect to learn while being at Backblaze?
How to scale our revenue to unicorn size. Join us!
Where else have you worked?
Between stints at Backblaze, I co-founded Selligy.
I always want a job where I'm over my head. The three things that intimidated me in college—Oracle databases, SendMail config file, and Makefiles. I learned all about databases at Calico Commerce, SMTP at MailFrontier, and more than I've ever wanted to know about make and continuous integration at Electric Cloud.
Where did you go to school?
I graduated with an undergraduate degree in computer science from University of California, Berkeley.
What's your dream job?
This one. Seriously—I love jobs where the company has explosive growth, there is chaos everywhere and my job is equal parts strategic and tactical. I love writing code as much as writing specs for someone else to code. I love watching customers be successful with my products and get promoted. I love watching the employees around me grow and thrive. Backblaze gives me all of that.
Favorite place you've traveled?
In my early 30s, I was given an opportunity live abroad in London and start the European operations for two startups—MailFrontier and ElectricCloud. I was in two-three countries each week, learning new cultures, and eating new food. In Europe, my favorite cities are London, Amsterdam, and Berlin.
By far my favorite place on Earth is that place on the Nile River in Egypt where my wife said yes when I proposed to her.
Favorite hobby?
As a father of a two year old and another baby to arrive shortly, there is little time for hobbies… Unless you count routine trips to the zoo a hobby.
"Star Trek" or "Star Wars"?
Whichever is in the theatre at the moment—so I guess "Star Wars."
Coke or Pepsi?
Uhh, Sodastream. Duh.
Favorite food?
I'll try anything once, but tend to repeat sushi, gourmet hamburgers, thin crust pizza, and anything spicy.
Why do you like certain things?
I like things that work as designed and don't need maintenance. It's amazing how few products these days meet this very low bar—especially technology.
Welcome back, Nilay! We'll try and keep the Sodastream stocked for you… Whatever that is.