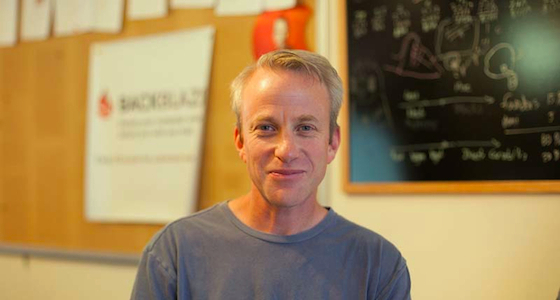 James started at Backblaze several months ago as a contractor and recently accepted our invitation to join Backblaze as an employee. We hired him not only for his partner management skills, but because he said he would manage the Backblaze softball team. Now all we need is a Backblaze softball team.
Are you from the Bay Area?
I've lived in the San Francisco Bay Area since fifth grade and graduated from San Jose State. [Ed: Go Spartans.]
Where have you worked before Backblaze?
I started my career when I was living in Palo Alto with a good friend of mine who had just joined a recently funded startup a few blocks away from our place. They needed someone to buy Aeron chairs and stock the fridge with organic fruit. I excelled. I've also taught English in Korea and done Sales and Partner Management for a couple of startups in Silicon Valley.
How do you backup your photos, music, data, etc. on your home computer?
I use Backblaze to back up my two laptops and an external drive. I was one of the original customers way back when. It works great! I'm hoping they come out with NAS support some time soon.
Favorite place you've traveled?
Rose Island: a tiny piece of snorkeling paradise in the Bahamas.
Favorite hobby?
Duh, Softball. I also like running, it's where I get some of my best ideas.
If you won the lottery tomorrow, what would you do?
Totally freak out. Then travel around the world with my family.
As a Partner Program Manager, James spends his time pitching to partners about the Backblaze partner program and handling the curves that come with along the job. He only wears his cleats to the office on Tuesdays—that's game night.