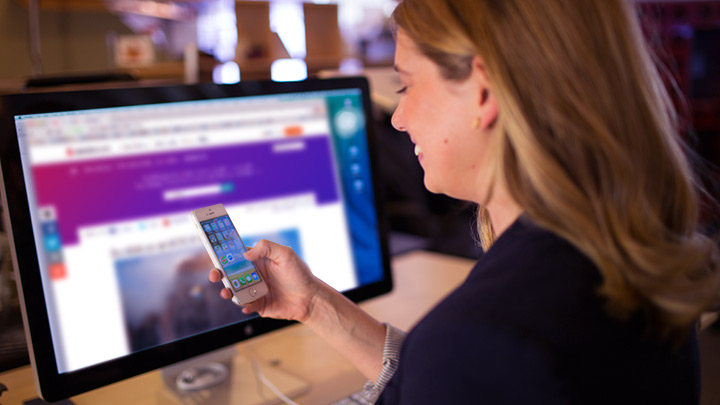 As you can see, we've updated our blog. Over the years, we've published over 300 posts and we decided we could organize things a bit better. Along the way, we made changes to the layout, the categories, comments, and more.
Easier to Use
First, we changed the look and layout of the blog by adding some color, widening the page to 800 pixels, and organizing the pages into a modern flow-down layout. We changed all posts to initially be "snippets" so you can easily see more posts at a glance. With just a click on the blog post title or the "Continue Reading" button you can read the entire post.
Mobile Friendly
If you like to read our blog on your mobile device, you're in luck. Our blog is now mobile friendly. We automatically resize each post depending on your mobile device and change the navigation menu to be consistent with other mobile applications. We also automatically remove some items that could clutter up the screen real estate on your mobile device. Go to www.backblaze.com/blog and give it a try on your phone or tablet.
Organized
Previously, when we wrote a blog post we would assign it to one or more of 25 different categories. Nearly every post was assigned to multiple categories. It was a mess. Let's just say that 25 categories are too many, so we reduced that to four categories: Cloud Storage, Entrepreneurship, Backing Up, and Backblaze Bits. Blog posts in these categories will include:
Cloud Storage:
Articles related to hard drives stats, Storage Pods, and storage research. Examples are:
Entrepreneurship:
Lessons learned about bootstrapping, start up challenges, and overall marketing mayhem. Examples are:
Backing Up:
Insights into the backup industry and backup strategies, stories, and statistics. Examples are:
Backblaze Bits:
Backblaze products and releases, job openings, new hires, and office musings. Examples are:
There's also All, which will list all of the blog posts from the four categories above in chronological order.
Follow and Share
At the top of each post you can "follow" Backblaze on Facebook, Twitter, and Google Plus. To share a specific post with your friends, family, or colleagues there are social buttons located on the left side and the bottom of each post. This looks a bit different on mobile, but you'll get the idea.
Improved Comments
We replaced our previous unsupported commenting system with Disqus. This allows you to enter comments after signing in from Disqus, Facebook, Twitter, or Google Plus. Disqus makes management much easier and does a much better job of screening out spam and other inappropriate comments. You may notice that most of the comments from older posts are missing. We are attempting to recover some or all of those comments and bring them into Disqus—but that's another story.
Posts in Your Inbox
You can subscribe to receive blog post summaries in your inbox. You can receive all the blog posts or you can manage your preferences to receive just the posts from one or more of the categories. You can unsubscribe anytime, of course.
We hope you like the new blog. Let us know what you think. Enjoy!