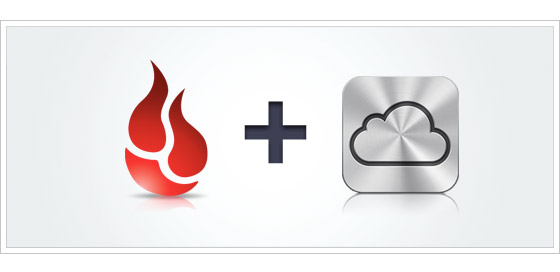 Apple announced the closure of MobileMe on July 1st, 2012, hoping that its users would flock to the newly announced iCloud service. As part of the push to enhance iCloud usage, MobileMe users were given a complimentary 20GB iCloud storage plan if they moved over to the new service. Those plans are now expiring, and customers will need to either reduce the amount of data they store to below the free 5GB limit, or pay for the difference, which for that same 20GB of data, would be $40/year (the largest tier of 50GB is available for $100/year).
A lot of people frequently ask us about the difference between Backblaze and iCloud, and should they use one or the other, or both. So here's a quick rundown of what iCloud can and cannot do.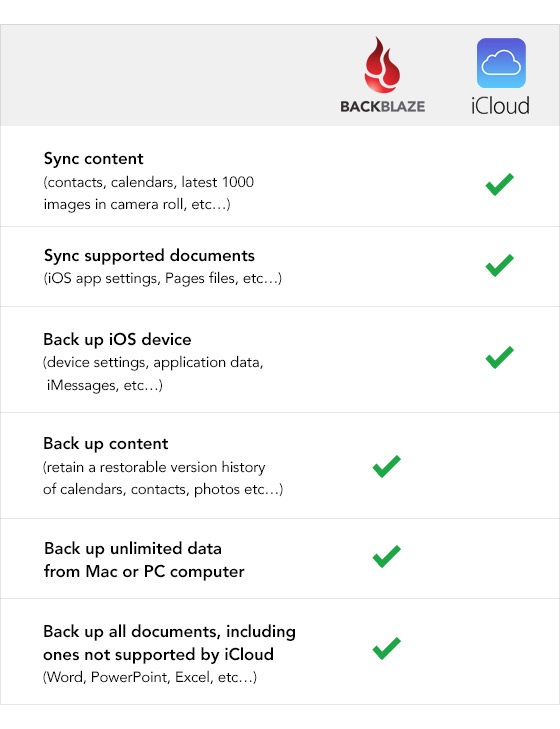 What iCloud can do for you:
Sync content from your various devices. This includes, contacts, calendars, iTunes, and the 1,000 most recent photos on your Macs, PCs, or iOS devices.
Sync supported documents like iOS apps and some Mac apps. But not all apps are supported by iCloud, like Word for example.
Back up most of your iOS device including device settings, app data, iMessages, and ringtones (more information).
What iCloud cannot do for you:
Back up content. Calendars and contacts can be synced, but they are not backed up. Meaning there is no revision history, or the ability to restore from a previous version, should an error occur. Once syncing occurs, the changes are permanent.
Back up anything from your Mac or Windows computer.
Back up documents that are not supported by iCloud.
Provide unlimited back up. The current prices are: 5GB/free, 20GB for $40/year, or 50GB for $100/year.
Syncing and back up are not synonyms. Backblaze and iCloud are actually complimentary services.
Use iCloud to keep your calendars, contacts, reminders, iTunes store music, and most recent photos in sync between your various iOS devices and computers.
Use iCloud to back up your iOS devices and iOS application settings.
Use Backblaze to back up everything on your Mac and PC including data that you sync from your iOS devices and iCloud enabled computers.
Use Backblaze to have an unlimited backup of all the data on your iOS devices. Even if you keep your iCloud set to only accept 5GB of data, if you manually sync your device to your computer, Backblaze will back up that data as well.
Simply put, iCloud is an iOS device backup and content sync program. If you need that content backed up and also your Mac and PC backed up, Backblaze is the right service for you!