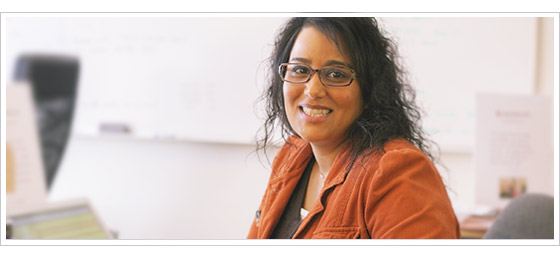 Sona has joined the Backblaze team as an Account Executive. Her job is to help organizations determine if Backblaze is a good fit for them.
What attracted you to Backblaze?
I worked with a handful of the founders at a previous company and watched them from day one as they grew Backblaze into the successful company it is today. Backblaze's intuitive interface and the fact that it just worked was the primary reason I wanted to work here. I love hearing from customers on how happy they are with the service and just how quick it is to backup their data. It makes my job really easy to sell software that works as advertised!
Where else have you worked?
Mostly at start ups in the IT security space, doing sales.
How did you get into computers?
I grew up with a super techy brother, so we always had computers in the house. As I've gotten older, this has both been a blessing and a curse since I probably rely too heavily on him to be my personal IT guy!
How do you currently back up your photos, music, data, etc. on your home computer?
Backblaze, duh! It has definitely saved me (and my data!) a few times over the years!
Where are you originally from?
I was born in Texas moved to California when I was two years old, but I've never considered living anywhere except Northern California. I love the weather, people, culture, beach, mountains, and everything else this region has to offer. I've traveled a fair bit and haven't found another place quite like the Bay Area.
Favorite place you've traveled?
This is a tough question because every place I've been to has been my favorite until I go to the next place. If I had to choose, I'd probably say London, or maybe New York, or maybe Stockholm, or maybe Vienna, or maybe Lake Tahoe… Yeah, I can't choose just one!
Of what achievement are you most proud?
I'd say I'm most proud of maintaining relationships with people I grew up with. Most of my best friends are from elementary and middle school. It's a neat experience as you get older to have these friends around!
Join us in welcoming Sona to Backblaze. She's here to help if your organization is considering online backup. To get started, please visit our Backblaze Business Backup page.