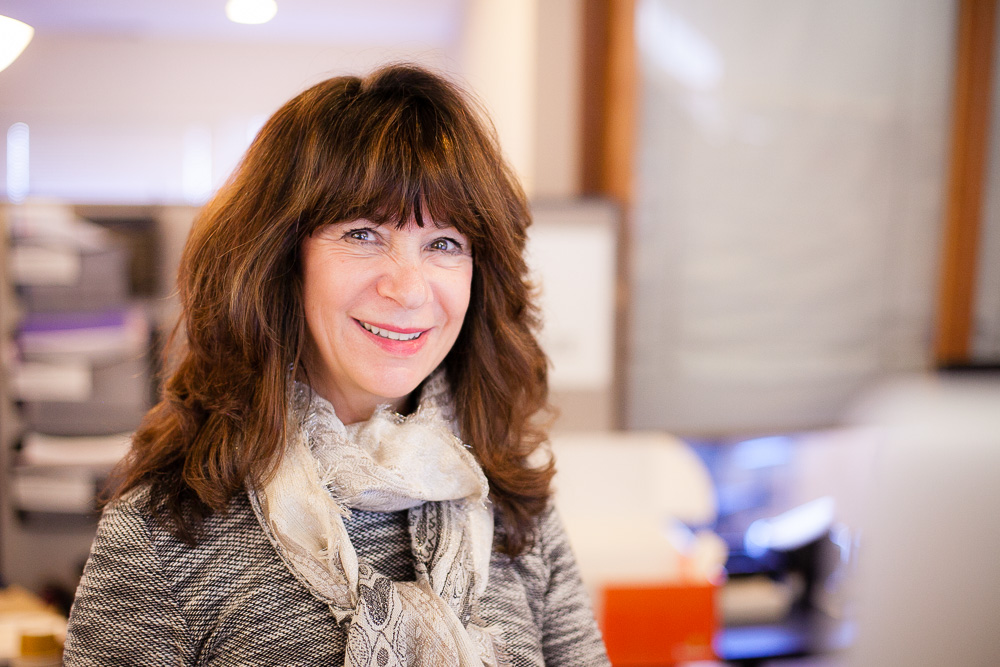 With the upcoming release of Backblaze B2 Cloud Storage, we are staffing up our Engineering team. The latest addition is Marjorie Ready! She's working remotely out of Madison, Wisconsin, bringing the total number of people at Backblaze that know about New Glarus Brewing Company to three (Candace, Marjorie, and myself). Marjorie comes to visit the Backblaze office once a month to meet with the other engineers, and has been busy putting together beautiful UI for Backblaze B2 (you can see sneak peeks of this if you're signed up for the Backblaze B2 beta!). Let's get to know Marjorie a bit better shall we?
What is your Backblaze title?
My business card says Software Engineer.
Where are you originally from?
I am a Missouri girl—born and raised in Kansas City.
What attracted you to Backblaze?
Not necessarily in order—Candace was very persistent, sunny California weather, and my daughter lives nearby.
What do you expect to learn while being at Backblaze?
A lot about cloud storage, big data, and highly performant web applications.
Where else have you worked?
As a prior consultant, I have worked in many places in Madison, WI, my current home. Companies included larger insurance, energy, telecommunications, Wisconsin state agencies, biotechnology, and scientific instrumentation.
Where did you go to school?
University of Kansas—bachelor of science in computer engineering and University of Michigan—master of business administration.
What's your dream job?
Dynamic, fun, smart people, interesting technology, lots to do!
Favorite place you've traveled?
Italy, Arizona.
Favorite hobby?
Golf, piano.
Of what achievement are you most proud?
Winning our club couples golf championship twice! My single hole-in-one.
"Star Trek" or "Star Wars"?
"Star Wars."
Coke or Pepsi?
Diet Dr. Pepper.
Favorite food?
Chinese.
Why do you like certain things?
It's better than liking uncertain things.
Anything else you'd like you'd like to tell us?
I am looking forward to working with everyone!
We're looking forward to working with you too Marj! And even though you're a Michigan Wolverine (who now identifies as a Wisconsin Badger) and I'm an Iowa Hawkeye, at least we can come together and like the Packers! Welcome aboard!