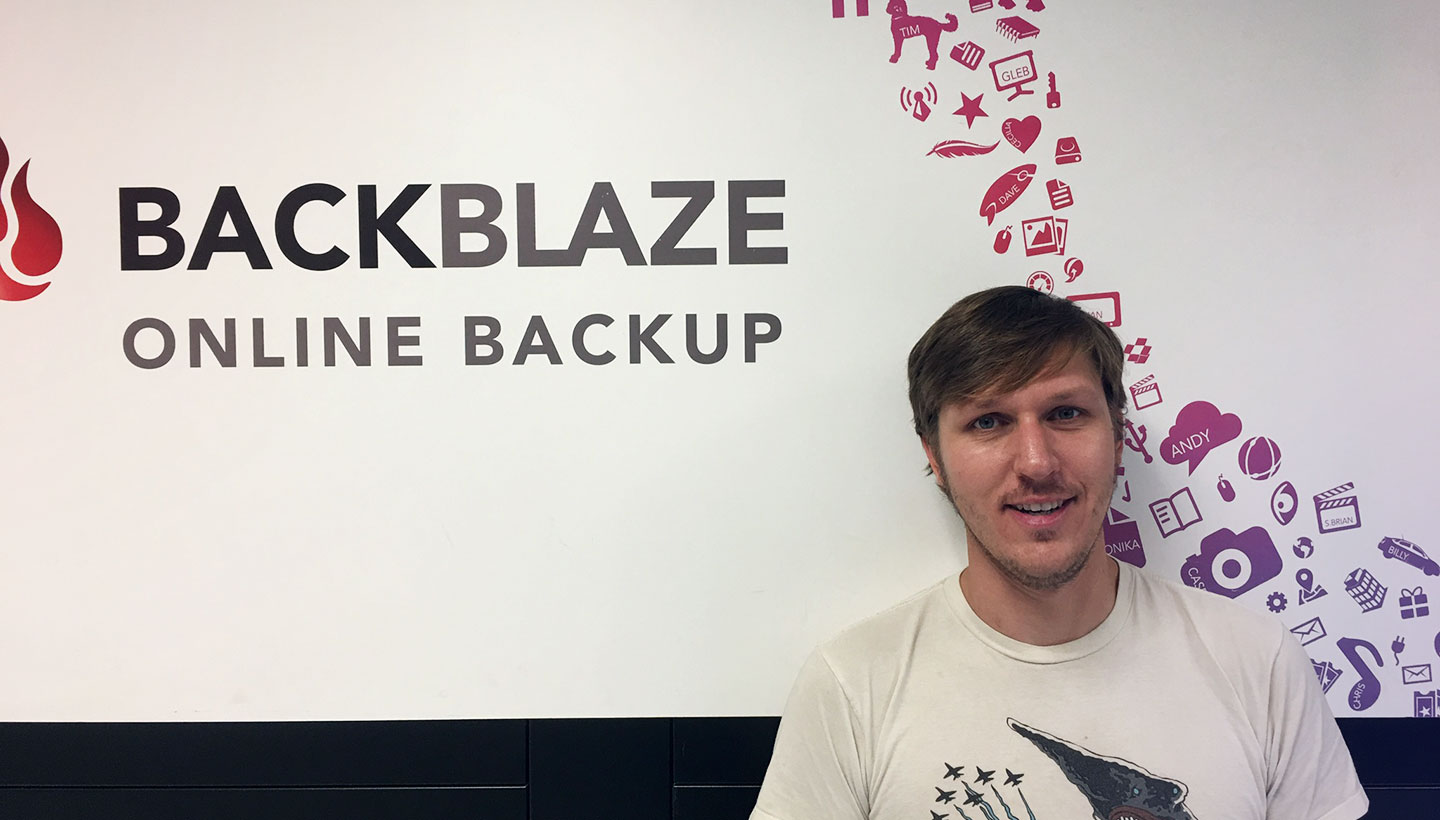 The Backblaze data center team continues to expand and we have a new hire in Joe! Joe's joining us as a data center site manager and will be learning the ropes with our core data center team in Sacramento! He hails from a local alt-weekly newspaper and enjoys cycling, but let's learn a bit more about Joe, shall we?
What is your Backblaze title?
Data Center Site Manager.
Where are you originally from?
I'm from Vacaville, CA.
What attracted you to Backblaze?
Aaron McCormack attracted me to Backblaze using shiny red Pods as bait.
What do you expect to learn while being at Backblaze?
This is the first tech company I've worked for, so I expect to learn a lot. From what I can tell from Larry Wilke, I'm going to be learning a lot about juggling.
Where else have you worked?
I've worked at the UC Davis computer shop as the technician lead and on the Sacramento News & Review Ops team.
What's your dream job?
My childhood dream was to be a marine biologist.
Favorite place you've traveled?
Mazatlan, Mexico.
Favorite hobby?
Cycling, making mead, and outdoorsy stuff.
"Star Trek" or "Star Wars"?
"Stargate."
Favorite food?
Chimichangas.
Homemade mead, "Stargate," and chimichangas sounds like a wonderful way to spend the evening! All Backblaze jobs involve some amount of juggling, but we believe in you. Welcome aboard, Joe!