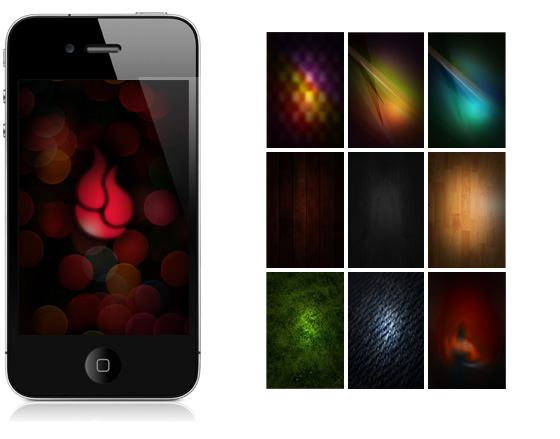 Did you get your new iPhone 4 (or upgrade to iOS 4)?
I created some iPhone 4 Wallpapers (640×960) you may enjoy. They're free to use.
How to Switch the Wallpaper:
* Open this blog post on your iPhone.
* Click on the one image you like (including the one with the flame) to open it.
* Click and hold on the image > Save Image
* Open Photos > Camera Roll
* Click the icon in the lower left corner > Use as Wallpaper.
Enjoy.