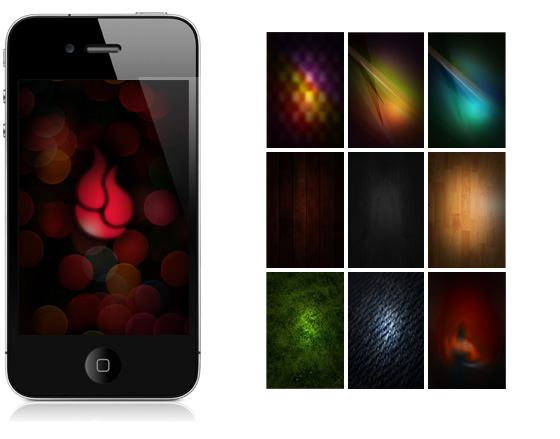 Did you get your new iPhone 4 (or upgrade to iOS 4)?
I created some iPhone 4 Wallpapers (640×960) you may enjoy. They're free to use.
How to Switch Your Wallpaper:
Open this blog post on your iPhone.
Click on the one image you like (including the one with the flame) to open it.
Click and hold on the image, then select "Save Image."
Open Photos, then go to your Camera Roll.
Click the icon in the lower left corner that says "Use as Wallpaper."
Enjoy.