There's a saying about good deeds and punishment. What started out as an interesting idea to give away decommissioned Storage Pods to some of our blog readers and fans turned into a mad logistical scramble to get ready for caravans that were forming across the Western US! We get into the details of how this all came together along with some entertaining pictures from the day below, but first, a quick apology! As the person running this madness, I should have done a better job at making sure we were prepared for the amount of interest we'd receive – I apologize and hope that we get a chance to do this again sometime so we can do a better job. Now, back to the fun!
How did this whole thing start?
We have a lot of equipment. A lot. Sometimes that equipment enters the end of its useful life for us. When that happens, we decommission it and the parts get recycled (or fed to robots). This time we decided to remove the data components and give away the entire chassis along with most of the internals. The hope was that these pods, which had performed so dutifully for us at Backblaze, would find a happy home somewhere and bring joy to others in their second life. It turns out that a lot of people were interested in fostering the pods, and we had a lot more demand than we had storage pods. We had about 200 to give away, and it became very clear that we needed to create an RSVP system to make sure people didn't drive to Sacramento and leave empty-handed. After a few false starts we had a plan, and a great day of pickups!
We enjoyed meeting all of our fans, and were floored by how many different types of people had different use-cases for these pods. We had a lot of people drive in from out of state, from as far as Washington, and one person even flew in from Florida to pick up and ship a few pods home (we can't quite figure that one out since the cost of the flight and shipping the pod home would have eclipsed the cost of the pod – so if you're out there Florida Man, please let us know how the trip went!).
We took some pictures and recorded some videos while we were there. We hope you enjoy them and can join us if we ever get to do this again!
We Interviewed Some of the Recipients To See How They Would Use Our Storage Pods
The Backblaze Teams Gets Ready to Hand Out The Pods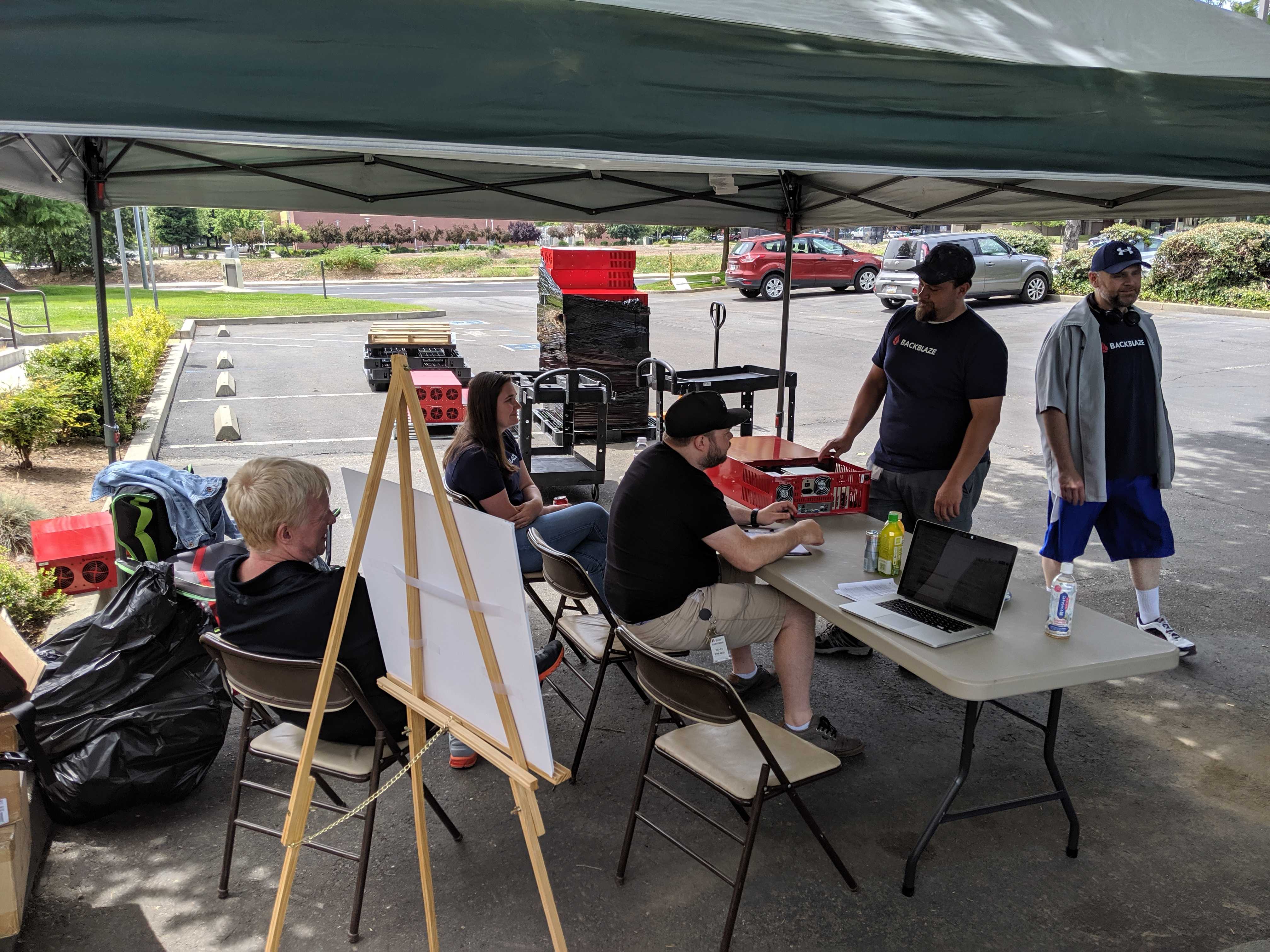 Lugging Storage Pods Around Is Hard Work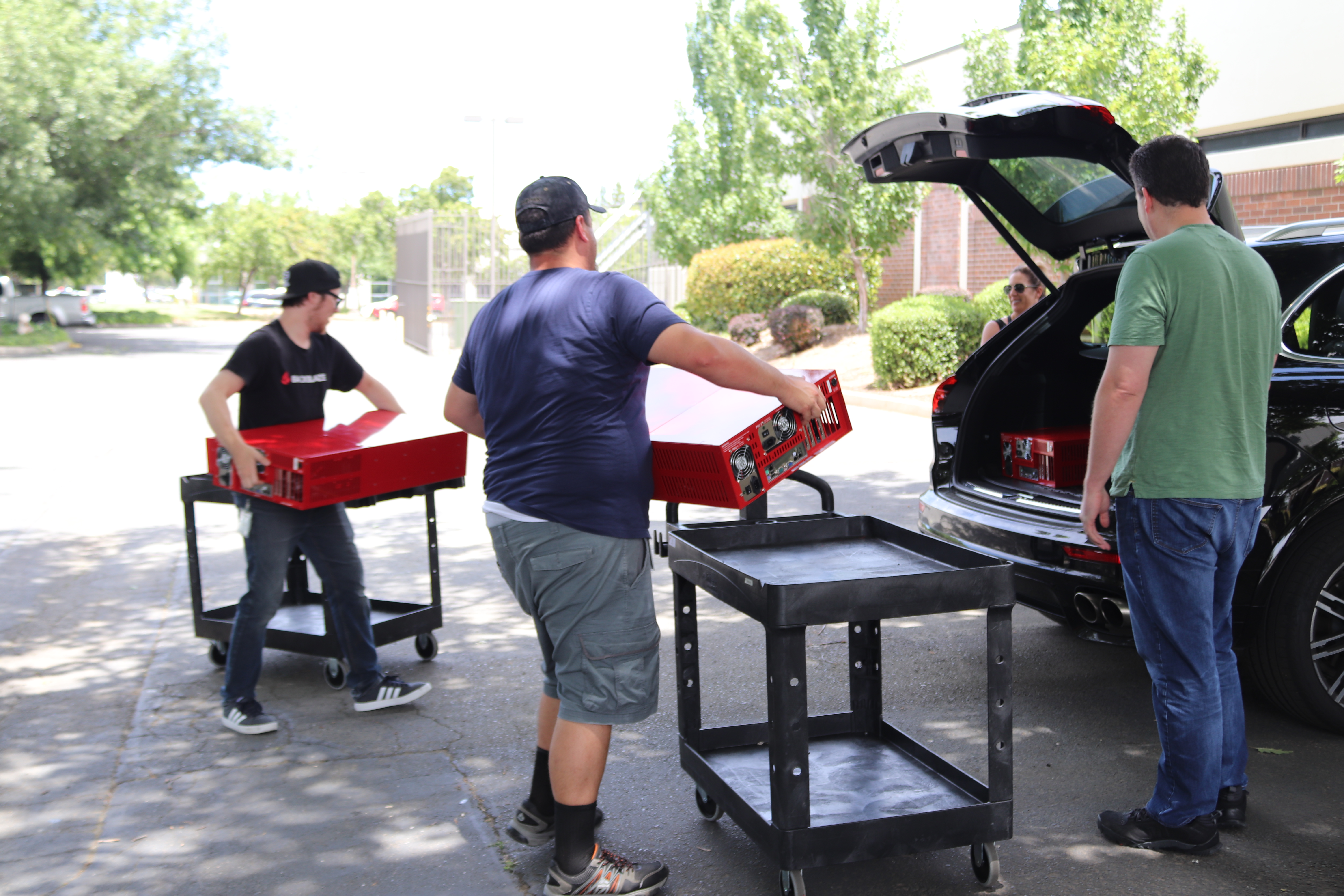 Some Fans Showed Their Appreciation With Cookies
A Timelapse Video of the Action Throughout The Day
Thanks to everyone that could join us, and we hope to do this again sometime!