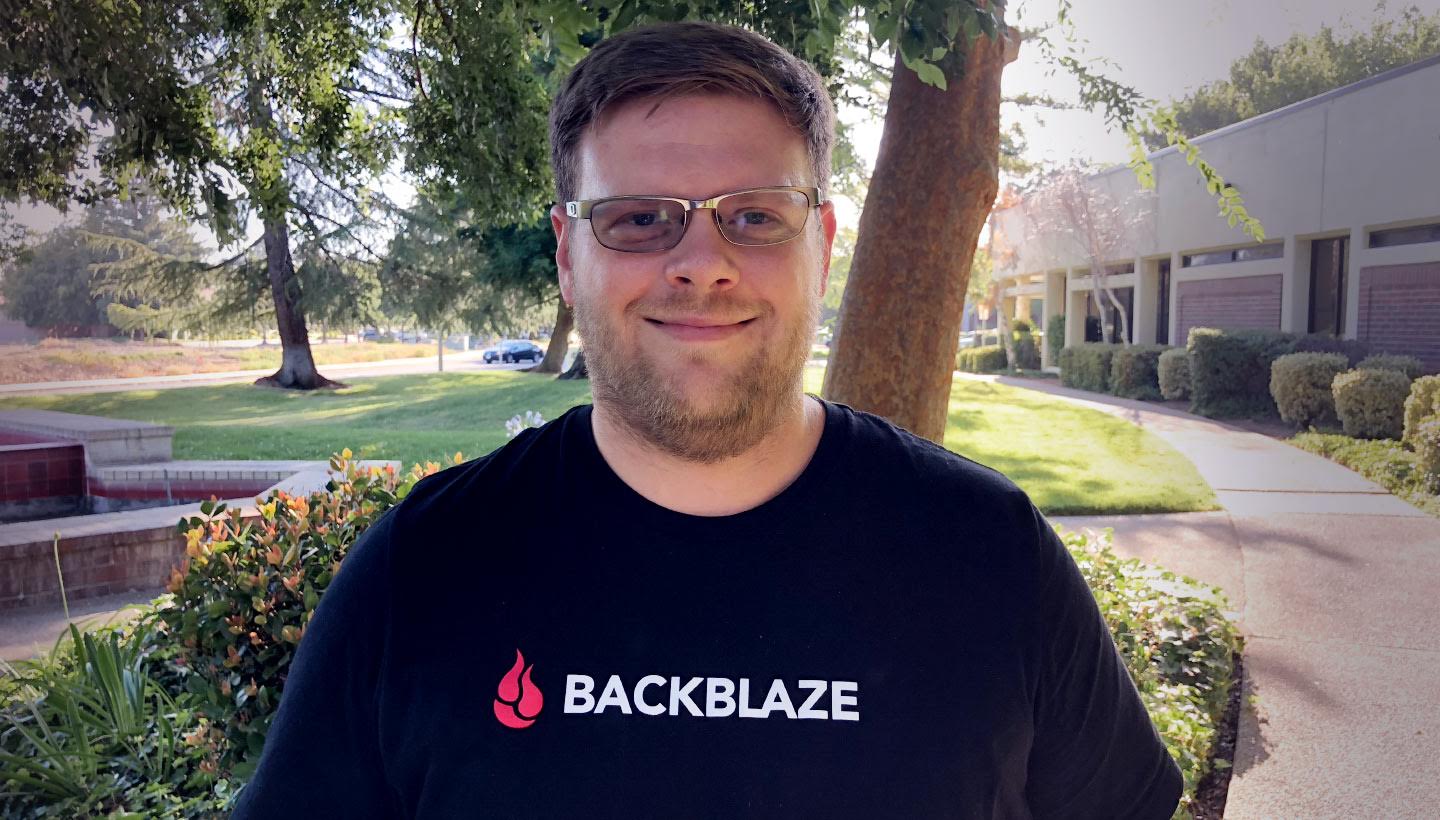 Backblaze continues to grow in size and in data stored. As we keep amassing more data, we need infrastructure to match. Helping us with our infrastructure needs is one of the latest additions to our team, Tim! Lets learn a bit more about Tim shall we?
What is your Backblaze title?
Infrastructure Systems Administrator.
Where are you originally from?
North Texas.
What attracted your to Backblaze?
I love working with big data, and lots of it! I have been following Backblaze for a few years.
What do you expect to learn while being at Backblaze?
I expect to get more depth with automation and the inner workings of hardware components.
Where else have you worked?
I worked for myself in the gaming industry for quite some time. I've also worked at a managed/internet service provider, and at a smallish medical facility.
Where did you go to school?
North Texas.
What's your dream job?
Anything that I can take a high level of complexity and simplify it down to a single action.
Favorite place you've traveled?
When I was a child my parents took us camping in Yellowstone national park and I LOVED it.
Favorite Hobby?
Gaming, specifically right now min/maxing new builds in Path of Exile.
Of what achievement are you most proud?
I would have to say I am most proud of being a husband to my beautiful wife and father to my 3 little ones.
Star Trek or Star Wars?
Star Wars.
Coke or Pepsi?
Coke.
Favorite Food?
This one is very specific: Chicago Fire meat lovers deep dish pizza.
Anything else you'd like to tell us?
When I'm not working or spending time with the family, I do like to stream my gaming sessions on Twitch at: TimsTV113.
That Twitch stream looks like a load of fun! Welcome aboard Tim!