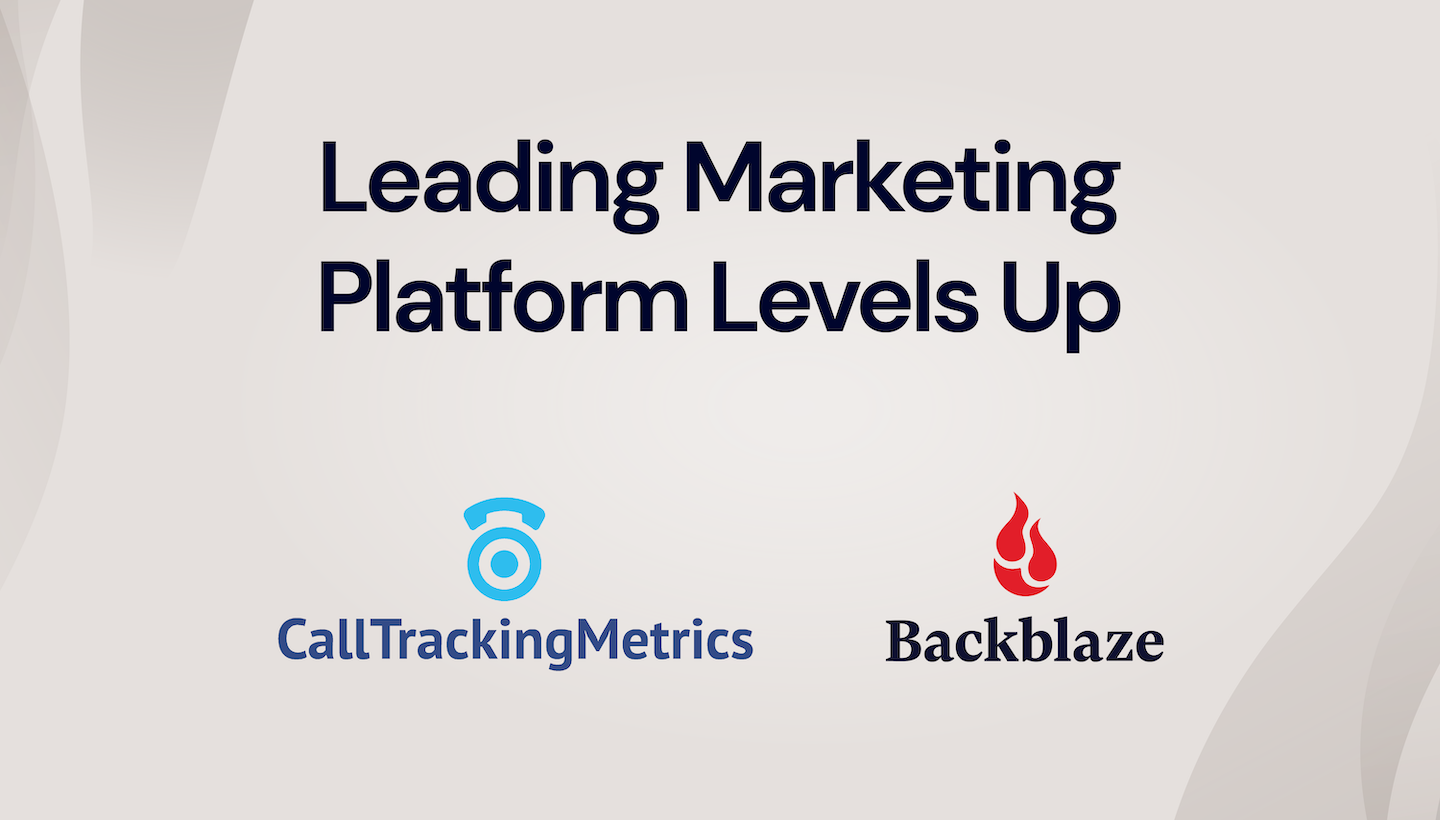 Bob Graw, Director of IT for CallTrackingMetrics, a leading marketing automation platform, put words to a concern that's increasingly troubling for businesses of all sizes: "If the data center gets wiped out, what happens to our business?"
Lately, high profile cloud outages happen at a regular clip, and the only thing you can count on is that systems will fail at some point. Savvy IT leaders work from that assumption regardless of their primary cloud provider, because they know redundant fail-safes should always be part of your plan.
Bob shared how CallTrackingMetrics outage-proofed their data by establishing a vendor-independent, multi-cloud system. Read on to learn how they did it.
About CallTrackingMetrics
CallTrackingMetrics is a conversation analytics platform that enables marketers to drive data-backed advertising strategies, track every conversion, and optimize ad spend. Customers can discover which marketing campaigns are generating leads and conversions, and use that data to automate lead flows and create better buyer experiences—across all communication channels. More than 100,000 users around the globe trust CallTrackingMetrics to align their sales and marketing teams around every customer touchpoint.
CallTrackingMetrics has been recognized in Inc. Magazine's 5000™ list of fastest-growing private companies and best places to work, and as a leader on G2 and Gartner for call tracking and marketing attribution software.
Multi-cloud Storage Protects Data From Disasters
As CallTrackingMetrics' data grew over the years, so did their data backups. They stored more than a petabyte of backups with one vendor. It was a strategy they grew less comfortable with over time. Their concerns included:
Operating with a single point of failure.
Becoming locked in with one vendor.
Maintaining compliance with data regulations.
Diversifying their storage infrastructure within budget.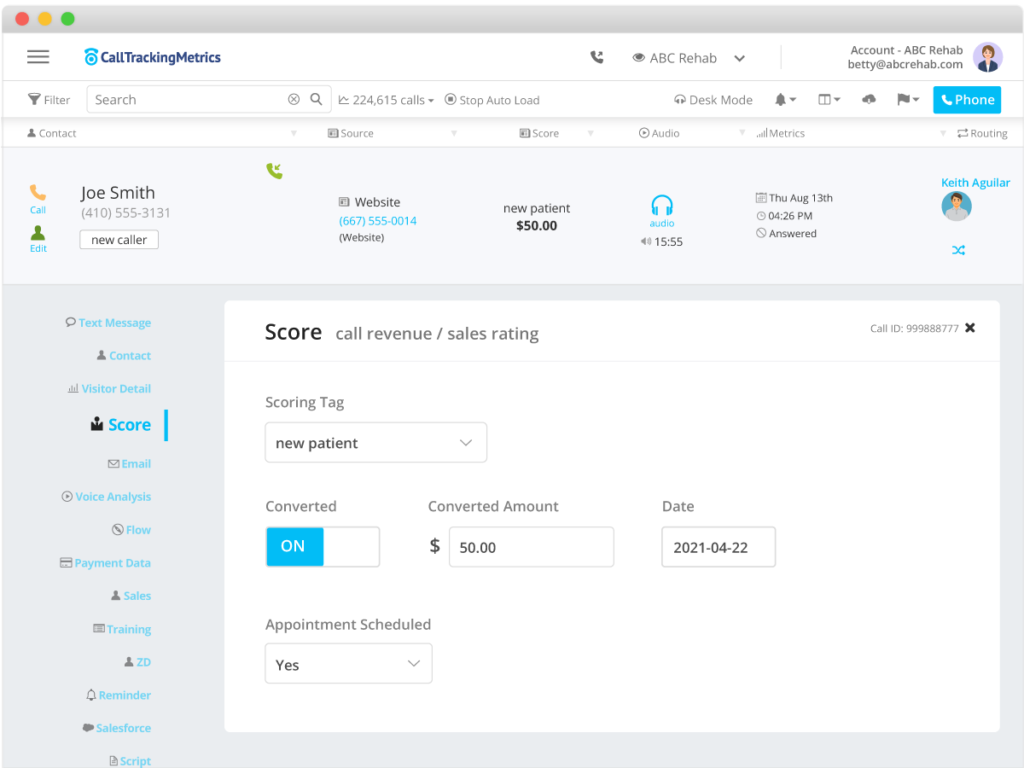 Multi-cloud Solves for a Single Point of Failure
Bob had thought about diversifying CallTrackingMetrics' storage infrastructure for years, and as outages continued apace, he decided to pull the trigger. He sought out an additional storage vendor where CallTrackingMetrics could store a redundant copy of their backups for disaster recovery and business continuity. "You should always have at least two viable, ready to go backups. It costs real money, but if you can't come back to life in a disaster scenario, it is basically game over," Bob explained.
They planned to mirror data from their diversified cloud provider in Backblaze B2, creating a robust multi-cloud strategy. With data backups in two places, they would be better protected from outages and disasters.
"We trust the Backblaze technology. I'd be very surprised if I ever lost data with Backblaze."
—Bob Graw, Senior Software Engineer, CallTrackingMetrics
Multi-cloud Solves for Vendor Lock-in
Diversifying storage providers came with the added benefit of solving for vendor lock-in. "We did not want to be stuck with one cloud provider forever," Bob said. Addressing storage was only one part of that strategy, though. They also intentionally avoided using specific services from their diversified cloud vendor like elastic search and databases to keep their data portable. That way, "We could really take our system to anybody that provides compute or storage, and we would be fine," Bob said.
Solving for Compliance
Some of CallTrackingMetrics' clients work in highly regulated industries, so compliance with regulations like HIPAA and GDPR was important for them to maintain when searching for a new storage provider. Those regulations stipulate how data is stored, the security protocols in place to protect data, and data retention requirements. "We feel like Backblaze is very secure, and we rely on Backblaze being secure so that our backups are safe and we stay compliant," Bob said.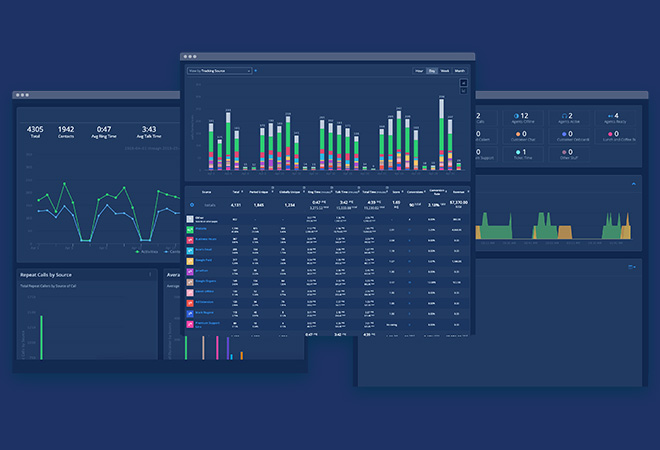 Solving for Budget Concerns
Bob and CallTrackingMetrics Founder, Todd Fisher, had both used Backblaze Personal Backup for years, so that familiarity opened the door. But the Backblaze Cloud to Cloud Migration service sealed the deal. Due to high data transfer fees, "Getting out of our previous provider isn't cheap," Bob said. But with data transfer fees covered through the Cloud to Cloud Migration service, they addressed one of their primary concerns—staying within budget. On top of an easy migration, after making the switch, Bob saw an immediate 50% savings on his storage bill thanks to Backblaze's affordable, single-tier pricing.
"With Backblaze, the benefits are threefold: We like the cost savings, we like that our eggs aren't all in one basket, and Backblaze is super simple to use."
—Bob Graw, Senior Software Engineer, CallTrackingMetrics
Cloud Storage Helps Leading Marketing Platform Level Up
Now that CallTrackingMetrics has a multi-cloud system to protect their data from outages, they can focus on solving for the next challenge—getting better visibility into their overall cloud usage. With the savings they recouped from moving backups to Backblaze B2, Bob was able to invest in Lacework, software that helps with automation to protect their multi-cloud environment.
Thinking about going multi-cloud but worried about the cost of transferring your data? Check out our Cloud to Cloud Migration service and get started today—the first 10GB are free.
"Backblaze is our ultimate security blanket. We know our big pile of data is safe and sound."
—Bob Graw, Senior Software Engineer, CallTrackingMetrics