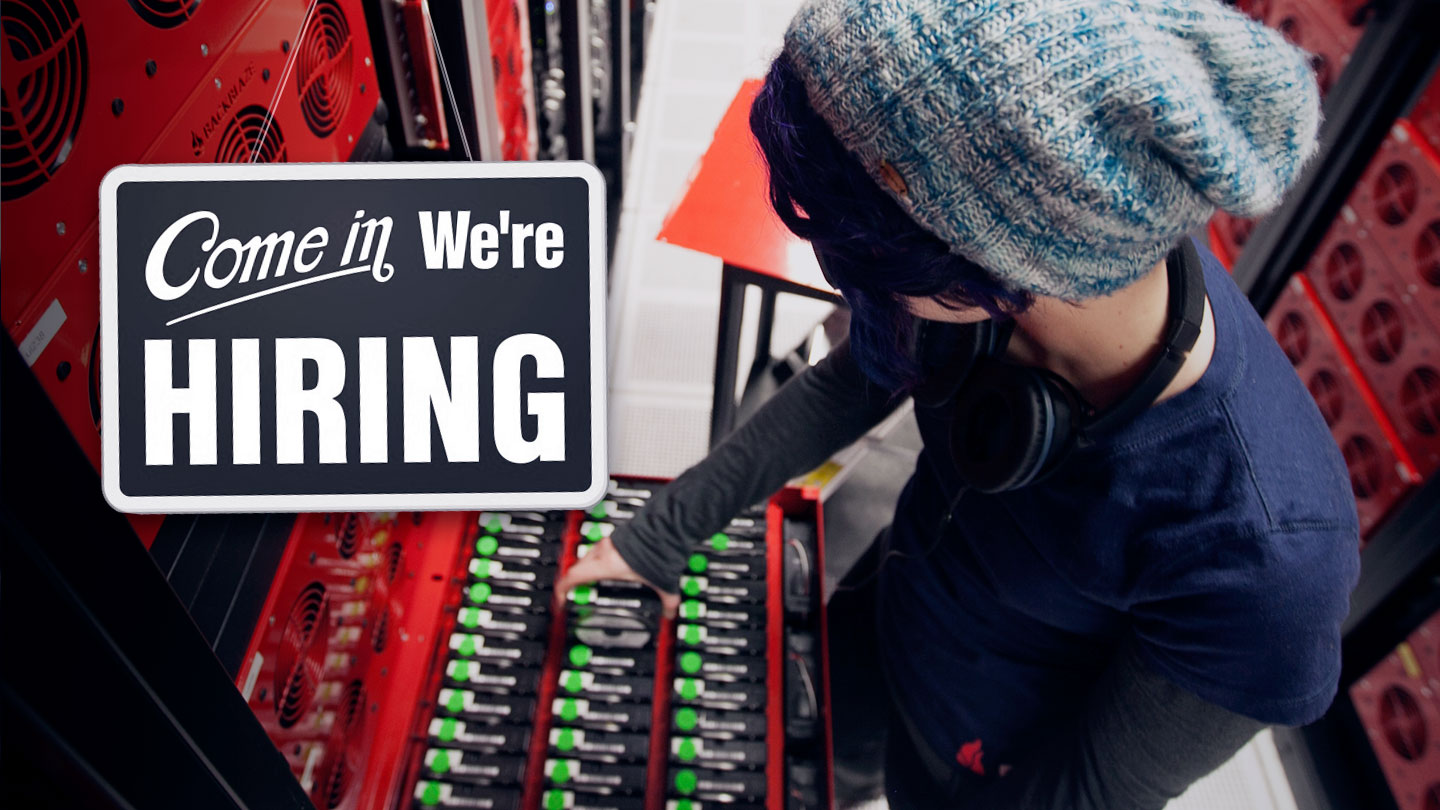 Want to work at a company that helps customers in 156 countries around the world protect the memories they hold dear — a company that stores over 500 petabytes of customers' photos, music, documents, and work files in a purpose-built cloud storage system?
Here's your chance. Backblaze is looking for a Data Center Technician!
Company Description:
Founded in 2007, Backblaze started with a mission to make backup software elegant and provide complete peace of mind. Over the course of almost a decade, we have become a pioneer in robust, scalable low cost cloud backup. Recently, we launched B2, robust and reliable object storage, at just $0.005/gb/mo. Part of our differentiation is being able to offer the lowest price of any of the big players while still being profitable.
We've managed to nurture a team-oriented culture with amazingly low turnover. We value our people and their families. Don't forget to check out our "About Us" page to learn more about the people and some of our perks.
We have built a profitable, high growth business. While we love our investors, we have maintained control over the business. That means our corporate goals are simple: grow sustainably and profitably.
Some Backblaze Perks:
Competitive healthcare plans
Competitive compensation and 401k
All employees receive option grants
Unlimited vacation days
Strong coffee
Fully stocked micro kitchen
Catered lunches
Awesome people who work on awesome projects
New parent childcare bonus
Normal work hours
Want to know what you'll be doing?
Work as Backblaze's physical presence in Sacramento area datacenter(s)
Help maintain physical infrastructure including racking equipment, replacing hard drives and other system components
Repair and troubleshoot defective equipment with minimal supervision
Support datacenter's 24×7 staff to install new equipment, handle after hours emergencies, and other tasks
Help manage onsite inventory of hard drives, cables, rails, and other spare parts
RMA defective components
Set up, test and activate new equipment via the Linux command line
Help train new datacenter technicians as needed
Help with projects to install new systems and services as time allows
Follow and improve data center best practices and documentation
Maintain a clean and well organized work environment
On-call responsibilities require being within an hour of the SunGard's Rancho Cordova/Roseville facility and occasional trips onsite 24×7 to resolve issues that can't be handled remotely
Work days may include Saturday and/or Sunday (e.g. working Tuesday – Saturday)
Requirements
Excellent communication, time management, problem solving, and organizational skills
Ability to learn quickly
Ability to lift/move 50-75 lbs and work down near the floor on a daily basis
Position based near Sacramento, California and may require periodic visits to the corporate office in San Mateo
May require travel to other data centers to provide coverage and/or to assist with new site set-up.
If this all sounds like you:
Send an email to jobscontact@backblaze.com with the position in the subject line.
Tell us a bit about your work history.
Include your resume.