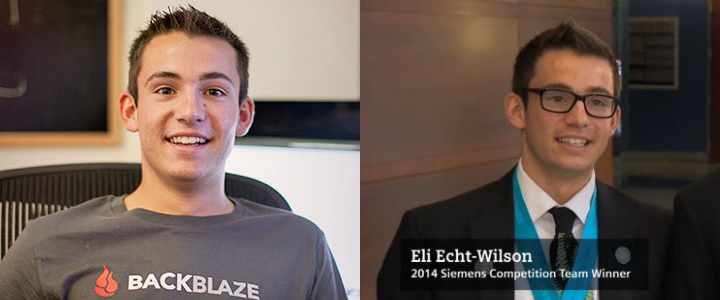 This past summer, Eli joined Backblaze as an Engineering Intern. He worked on a variety of projects including helping out with our SMART stats data collection and analysis. Since going back to school, Eli has been very busy. He was a member of the winning team in the 2014 Siemens Competition in Math, Science & Technology. He and his fellow team member will share a $100,000 college scholarship for their project, "A Detailed Computation Model of Tree Growth." The computer model the team created simulates how a tree will grow in varying conditions, potentially replacing long-term planting experiments and optimizing tree plantations.
You can read more about the competition as well as view a video of the awards ceremony here.
We at Backblaze congratulate Eli and all the other participants in the competition. Each has a bright future ahead of them and we wish them all much success!