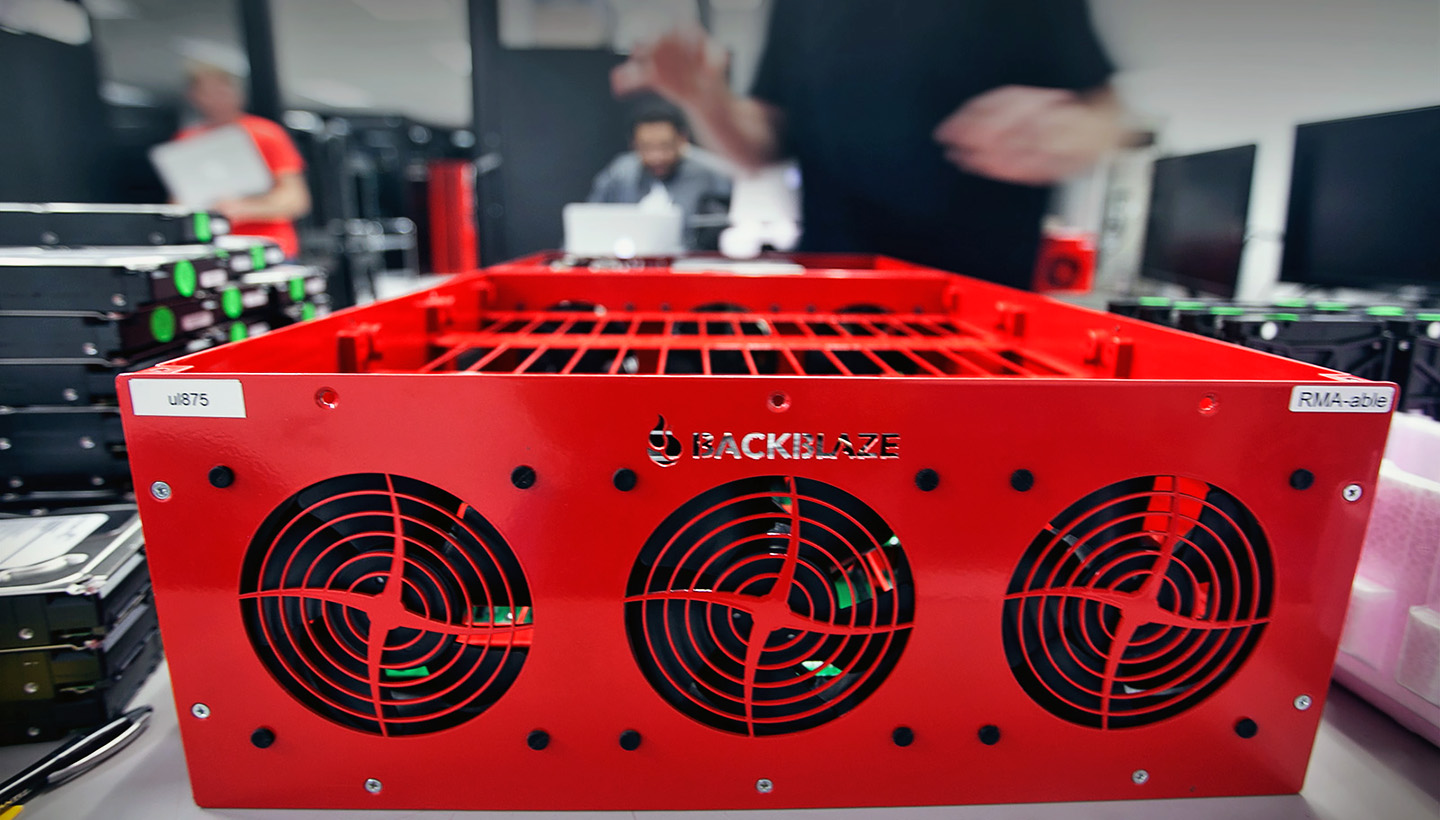 Update: The RSVP list is closed. Please see below for more information.
The time has come to retire some of our old friends: a number of Backblaze Storage Pods that have reached their end of service in our data centers.
They're free, but here's the catch. You need to come and get them! If you're in the Sacramento area (or interested in traveling to it), we're going to have a pickup day on Friday, June 28th, 2019.
We're unfortunately NOT, under any circumstances, able to ship. RSVP below.
Specs: These are a mix of Storage Pod 2.0 and Storage Pod 3.0 chassis with most of the components included (except for hard drives, including boot drives). We can't guarantee that the components aren't nearing the end of their life, but these pods should be in decent working order (and if they aren't what a fun tinkering project!).
Things to Know About The Storage Pods:
We are NOT supporting these in ANY way — if they do not function, you will need to tinker!
No boot drives. You will need to procure one before these become bootable.
We are not able to ship these pods. If you cannot come in person on the date and time below, please make arrangements for someone to come and pick them up on your behalf.
Pickup Event Information:
Date: Friday, June 28th, 2019
Time: 10:00am PST-5:00pm PST
Limit: Two per person.
Place: Sent via confirmation email.
Required RSVP – NO LONGER OPEN:
Due to demand and to ease the logistics, we are instituting a mandatory RSVP. If you do not RSVP we won't be able to guarantee that you will get a Storage Pod. The RSVP will also help us keep track of inventory and demand.
Please RSVP: Update: No longer taking RSVPs – see below.
UPDATE (06/11/2019 – 8:22am): We have paused the RSVP because we're nearing the limit of how many of these are available. Please keep an eye on this blog for more updates and we'll coordinate with people who have RSVP'd to send additional questions and confirmation. If people drop-off from the RSVP list, we may open it up again closer towards the day. Apologies if not everyone was able to sign up at the moment. Hopefully we will be able to accommodate everyone and try to do this again in the future. The logistics are tricky though.
UPDATE (06/29/2019: Thank you to everyone who showed up yesterday, we had all of the Storage Pods picked up. If we get a chance to do this again we'll have a different process! Thanks to everyone for being so understanding and cool about the giveaway!