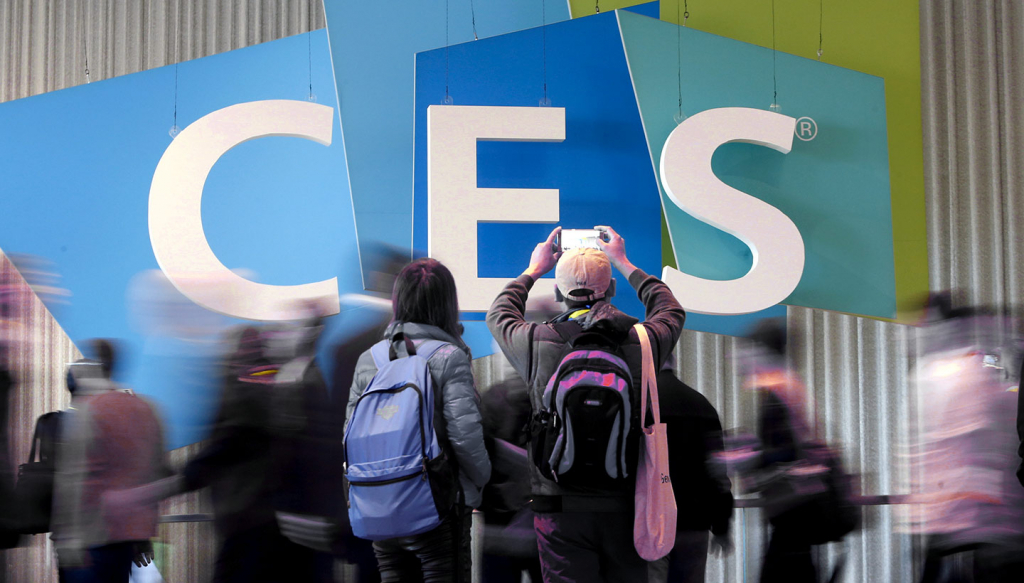 This year's Consumer Electronics Show (CES) just wrapped up in Las Vegas. The usual parade of cool tech toys created a lot of headlines this year, but there were some genuine trends to keep an eye on, too. If you're like us, you're probably one of the first people around to adopt promising new technologies when they emerge. As early adopters, we can sometimes lose the forest through the trees when it comes to understanding what this means for everyone else, so we're going to look at it through that prism.
Alexa Everywhere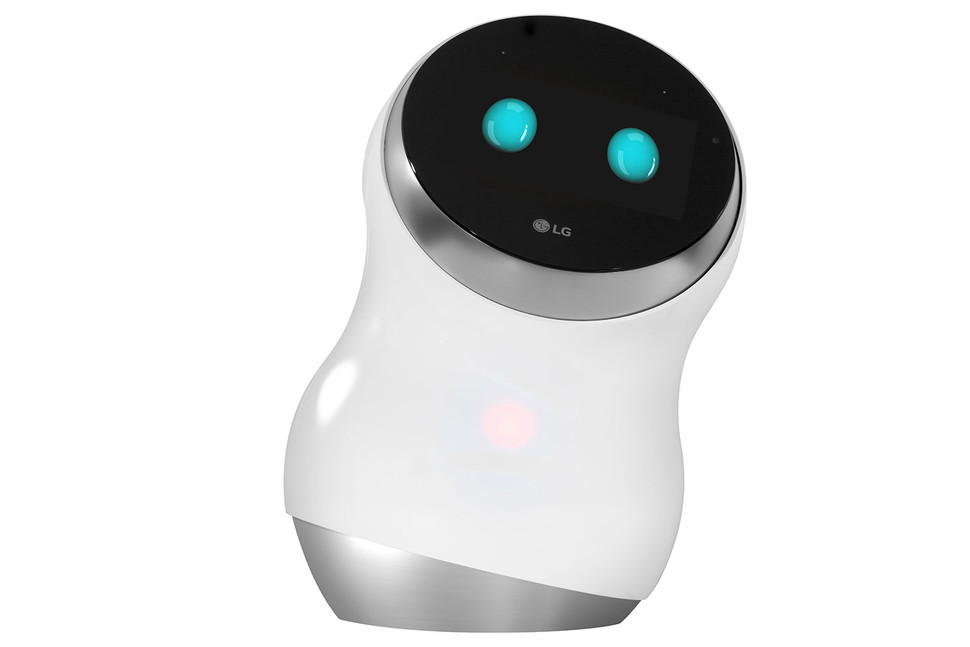 2017 promises to be a big year for voice-activated "smart home" devices. The final landscape for this is still to be determined—all the expected players have their foot in it right now. Amazon, Apple, Google, Microsoft, even some smaller players.
Amazon deserves props after a holiday season that saw its Echo and Echo Dot devices in high demand. The company's published an API that has Alexa picking up plenty of support from third party manufacturers. Alexa's testing for far beyond Echo, it seems.
Electronics giant LG is building Alexa into a line of robots designed for domestic duties and a refrigerator that also sports interior fridge cams, for example. Ford is integrating Alexa support into its Sync 3 automotive interface. Televisions, lighting devices, and home security products are among the many devices to feature Alexa integration.
Alexa is the new hotness, but the real trend here is in voice-assisted connectivity around the home. Even if Alexa runs out of steam, this tech is here to stay. The internet of things and voice-activated interfaces are converging quickly, though that day isn't today. It's tantalizingly close. It's still a niche, though, where it will stay for as long as consumers have to piece different things together to get it to work. That means there's still room for disruption.
There's especially ripe opportunity in underserved verticals. Take the home health market, for example: Natural language interfaces have huge implications for care and assistance for elderly people and people with disabilities. Finding and developing solutions for those sorts of vertical markets is an awesome opportunity for the right players.
Of course, with great power comes great responsibility. A family of a six-year-old recently got stuck with a $160 bill after she told Alexa to order her cookies and a dollhouse. The family ended up donating the accidental order to charity. For what it's worth, that problem can be avoided by activating a confirmation code feature in the Alexa software.
The Electric Vehicle Market Heats Up
One of the trickiest things to unpack from CES is hype from substance. Nowhere was that more apparent last week than the unveiling of Faraday Future's FF91, a new electric vehicle (EV) positioned to go toe-to-toe with Tesla's EV fleet.
The FF91 EV can purportedly go 378 miles on a single charge and also possesses autonomous driving capabilities (although its vaunted self-parking abilities didn't demo as well as planned). When or if it'll make it into production is still a head-scratcher, however. Faraday Future says it'll be out next year, assuming that the company is beyond the production and manufacturing woes that have plagued it up until now.
While new vehicles and vehicle concepts are still largely the domain of auto shows, some auto manufacturers used CES to float new concepts ahead of the Detroit Auto Show, which happens this week. Toyota, for example, showed off its Concept-i, a car with artificial intelligence and natural language processing (like Siri or Alexa) designed to learn from you and adapt.
As we mentioned, Alexa is integrated into Ford's Sync 3 platform, too. Already you can buy new cars with CarPlay and Android Auto, which makes it a lot easier to just talk with your mobile device to stay connected, get directions, and entertain yourself on the morning commute simply by talking to your car instead of touching buttons. That's a smart user interface change, but it's still a potentially dangerous distraction for the driver. For this technology to succeed, it's imperative that natural language interface designers make the experience as frictionless as possible.
Chrysler is making a play for future Millennial families. We're not making this up—they used "millennial" to describe the target market for this several times. The Portal concept is an electric minivan of sorts that's chock-full of buzzwords: facial recognition, Wi-Fi, media sharing, 10 charging ports, semi-autonomous driving abilities, and more).
2017 marks a pivot for car makers in this respect. For years, the conventional wisdom that Millennials were a lost cause for auto makers—Uber and Zipcar was all they needed. It turns out that was totally wrong. Economic pressures and diverse lifestyles may have delayed Millennials' trek toward auto ownership, but they're turning out now in big numbers to buy wheels. Millennial families will need transportation just like generations before them back to the station wagon, which is why Chrysler says this "fifth-generation" family car will go into production sometime after 2018.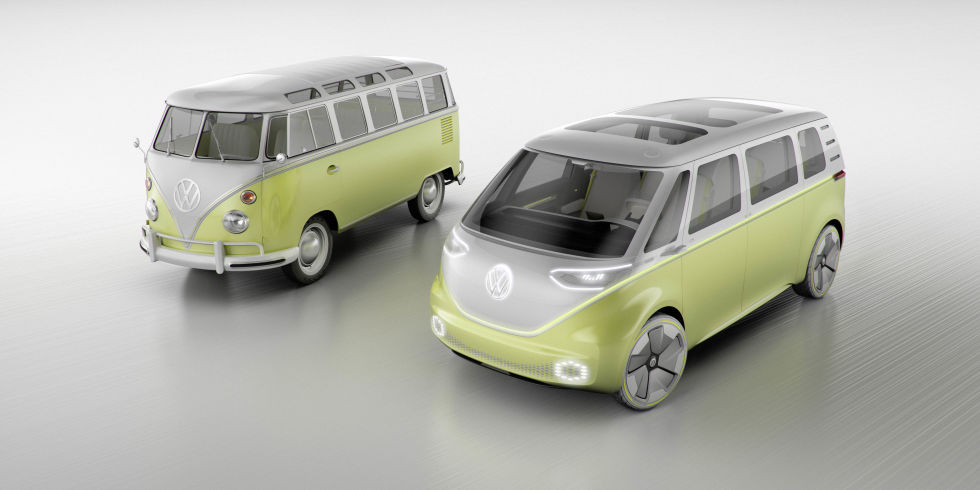 Volkswagen showed off its new I.D. concept car, a Golf-looking EV that also has all the requisite buzzwords. Speaking of buzzwords, what really excited us was the I.D. Buzz. This new EV resurrects the styling of the hippie-era Microbus, with mood lighting, autonomous driving capabilities, and a retractable steering wheel.
Rumors have persisted for years that VW was on the cusp of introducing a refreshed Microbus, but those rumors have never come to pass. And unfortunately, VW has no concrete plans to actually produce this—it seems to be a marketing effort to draw on nostalgic Boomer appeal, more than anything.
Both Buzz and Chrysler's Portal do give us some insight about where auto makers are going when it comes to future generations of minivans: electric, autonomous, customizable, and more social than ever. If we are headed towards a future where vehicles drive themselves, family transportation will look very different than it is today.
Laptops at Both Extremes
CES saw the rollout of several new PC laptop models and concepts that will be hitting store shelves over the next several months.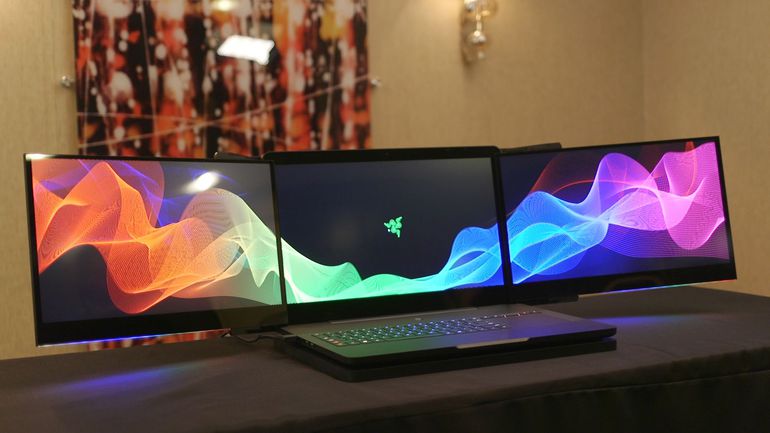 Gamers looking for more real estate—a lot more real estate—were interested in Razer's latest concept, Project Valerie. The laptop sports not one but three 4K displays which fold out on hinges. That's 12K pixels of horizontal image space, mated to an Nvidia GeForce GTX 1080 graphics processor. A unibody aluminum chassis keeps it relatively thin (1.5 inches) when closed, but the entire rig weighs more than 12 lbs. Razer doesn't have any immediate production plans, which may explain why their prototype was stolen before the end of the show.
Unlike Razer, Acer has production plans—immediate plans—for its gargantuan 21 inch Predator 21X laptop, priced at $8,999 and headed to store shelves next month. It was announced last year, but Acer finally offered launch details last week. A 17 inch model is also coming soon.
Big gaming laptops make for pretty pictures and certainly have their place in the PC ecosystem, but they're niche devices. After a ramp up on "two-in-one's" and low-powered laptops, Intel's Kaby Lake processors are finally ready for the premium and mid-range laptop market. Kaby Lake efficiency improvements are helping PC makers build thinner and lighter laptops with better battery life, 4K video processing, faster solid state storage, and more.
HP, Asus, MSI, and Dell (and its gaming arm, Alienware) were among the many companies with sleek new Kaby Lake-equipped models.
Gaming in the Cloud With Nvidia
Nvidia, makers of premium graphics processors, offers GeForce Now cloud gaming to users of its Shield, an Android-based gaming handheld. That service is expanding to Windows and Mac in March.
"Gaming as a service," if you will, isn't a new idea. OnLive pioneered the concept more than a decade ago. Gaikai followed, then was acquired by Sony in 2012. Nvidia's had limited success with GeForce Now, but it's been a single-platform offering up until now.
Nvidia has robust data centers to handle the processing and traffic, so best of luck to them as they scale up to meet demand. Gaming is very sensitive to network disruption—no gamer appreciates lag—so it'll be interesting to see how GeForce Now scales to accommodate the new devices.
Mesh Networking
Mesh networking delivers more consistent, stronger network reception and performance than a conventional Wi-Fi router. Some of us have set up routers and extenders to fix dead spots—mesh networking works differently through smart traffic and better radio management between multiple network bases.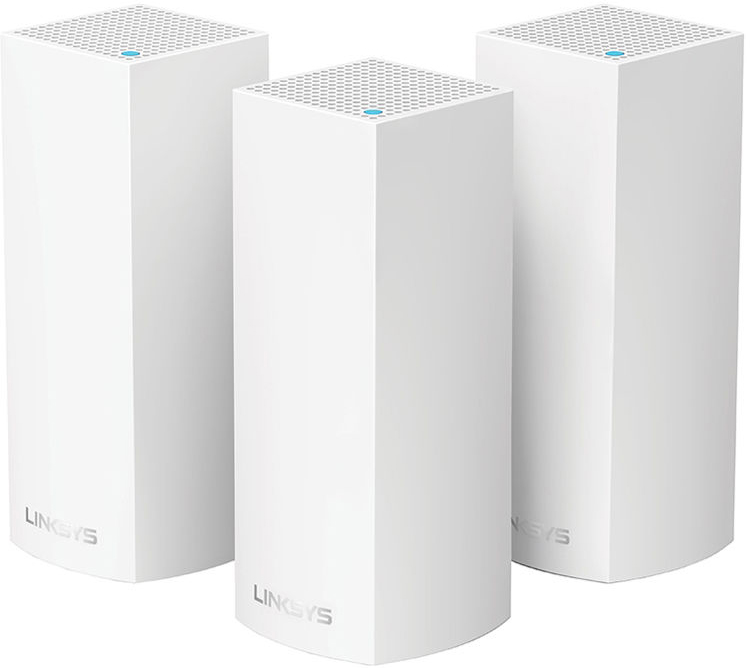 Eero, Ubiquiti, and even Google (with Google Wi-Fi) are already offering mesh networking products, and this market segment looks to expand big in 2017. Netgear, Linksys, Asus, TP-Link and others are among those with new mesh networking setups. Mesh networking gear is still hampered by a higher price than plain old routers. That means the value isn't there for some of us who have networking gear that gets the job done, even with shortcomings like dead zones or slow zones. But prices are coming down fast as more companies get into the market. If you have an 802.11ac router you're happy with, stick with it for now, and move to a mesh networking setup for your next Wi-Fi upgrade.
Getting Your Feet Into VR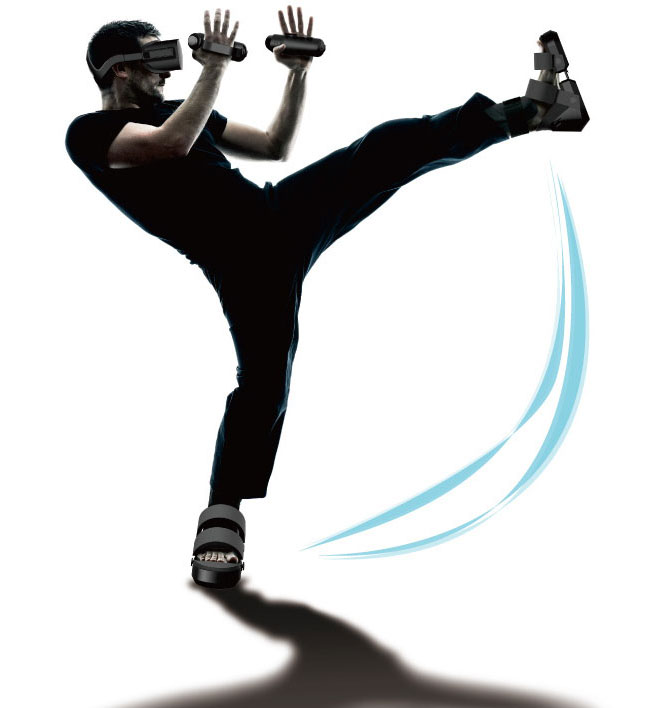 Our award for wackiest CES product has to go to Cerevo Taclim. Tactile feedback shoes and wireless hand controllers that help you "feel" the surface you're walking on. Crunching snow underfoot, splashing through water. At an expected $1,000-$1,500 a pop, these probably won't be next year's Hatchimals, but it's fun to imagine what game devs can do with the technology. Strap these to your feet, then break out your best Hadouken in "Street Fighter" VR!
CES isn't the real world. Only a fraction of what's shown off ever sees the light of day, but it's always interesting to see the trend-focused consumer electronics market shift and change from year to year. At the end of the year, we hope to look back and see how much of this stuff ended up resonating with the actual consumer the show is named for.