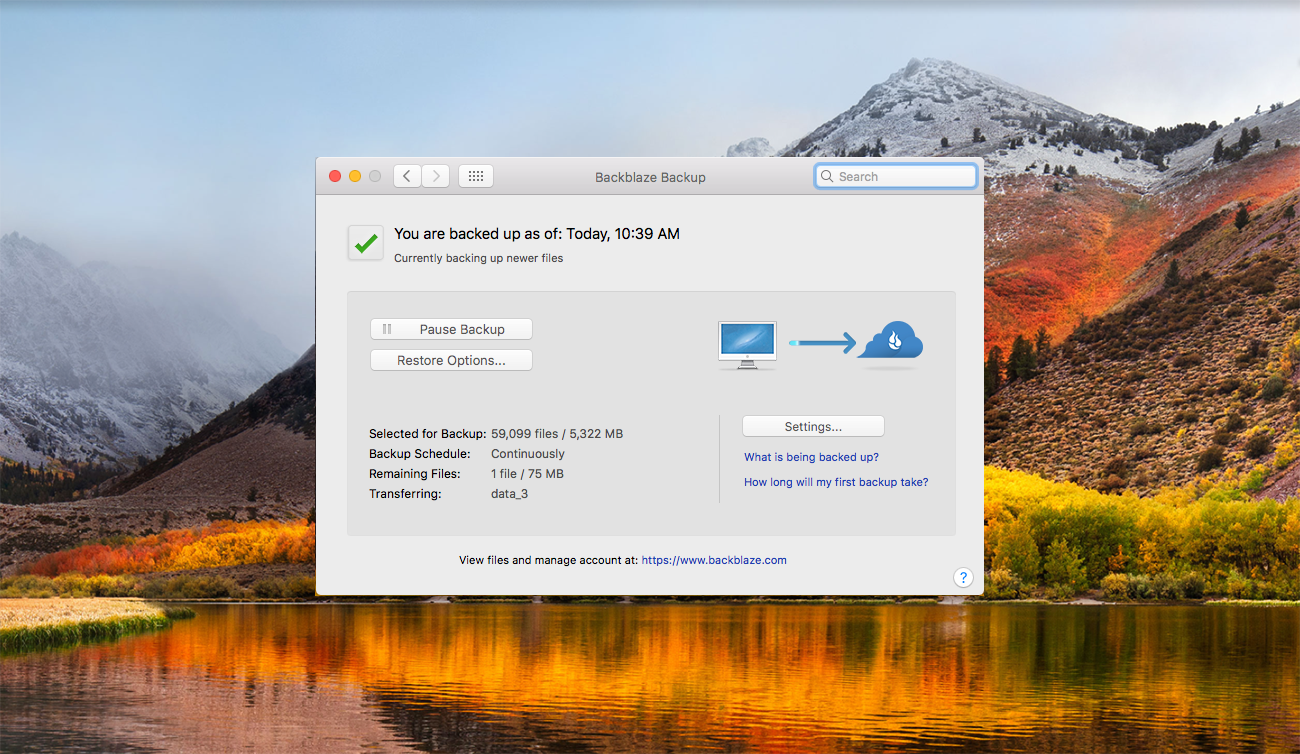 Apple has released the latest version of its Macintosh operating system, macOS 10.13 "High Sierra." It is available as a free download in the Mac App Store.
We thought we'd put up a quick post today to let everyone know that the Backblaze Macintosh client has been tested and is compatible with High Sierra. For most users, your existing client is already compatible. Backblaze users can be certain they have the latest version of our client by selecting Check For Updates… from the Backblaze icon in the Apple Menu Bar.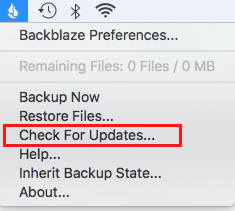 We wrote about the features and changes in the new Mac operating system in our recent blog post, Backblaze's Upgrade Guide for macOS High Sierra. Highlights include improvements to the file system, video support, graphics, Siri, photos, and the Safari browser.
Backblaze recommends backing up your computer before making major changes such as installing a new version of the operating system. See our previous post on High Sierra or our Mac Backup Guide for assistance.