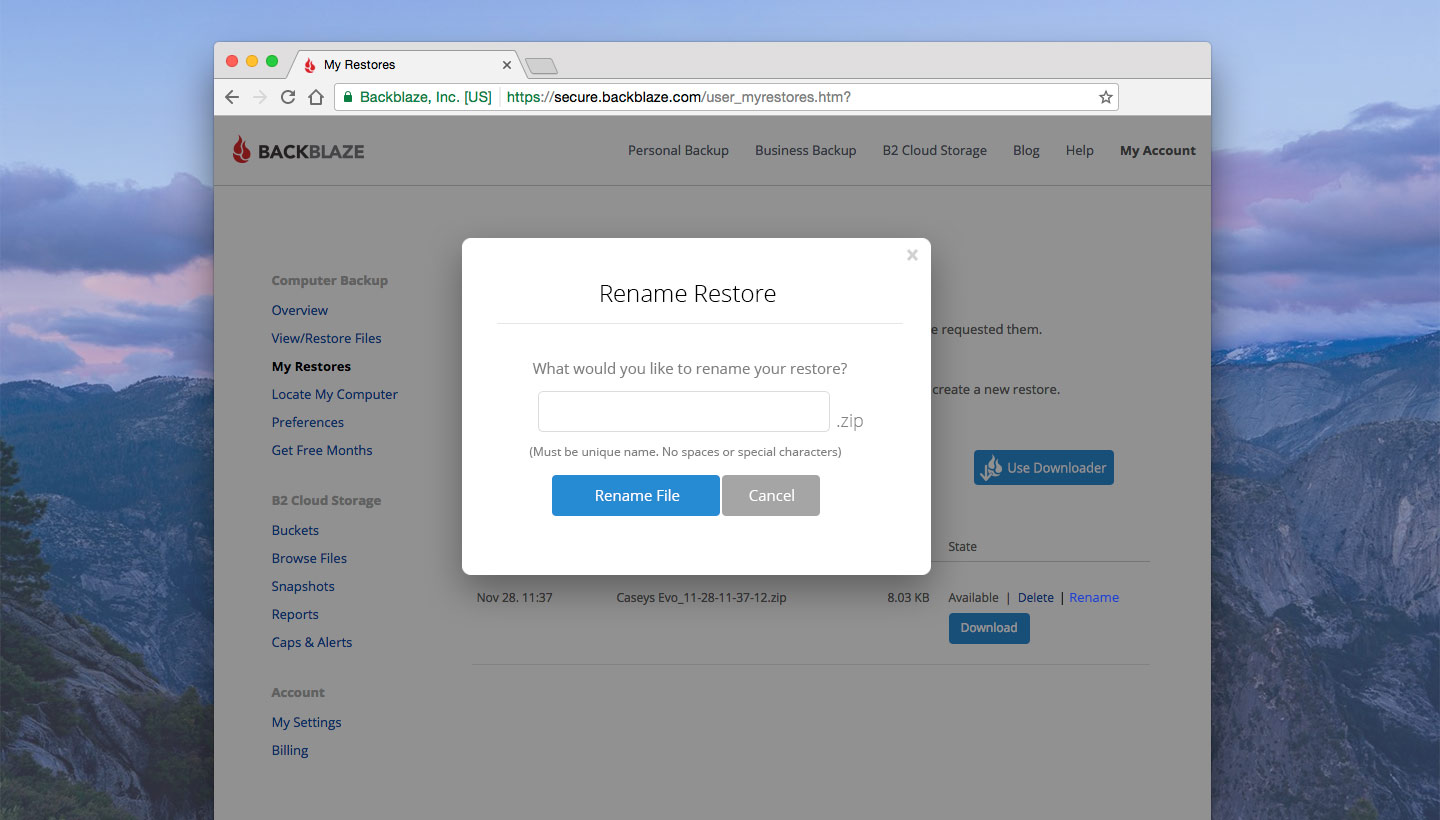 The latest Backblaze Personal Backup enhancement centers around our free web restore process. Disaster recovery (when folks need to restore all of their data) is actually not the most common use of Backblaze restores. What's more common? Small downloads of just a couple of files. Folks often find themselves either saving over a document or forgetting something on a different computer. If it's backed up with Backblaze, getting that data back is a snap.
To help with that we've made a small addition to the Backblaze Downloader – we now allow you to select a restore that you would like to download. The way the Downloader worked previously was that it would start downloading the most recent restore that you created. For folks with multiple restores that could become a slight hassle, so we wanted to make it a bit easier. Better yet, you can now have multiple Downloaders running simultaneously if you have the bandwidth to download multiple restores at once. If you're curious about how to create a restore, check out our Restore FAQ.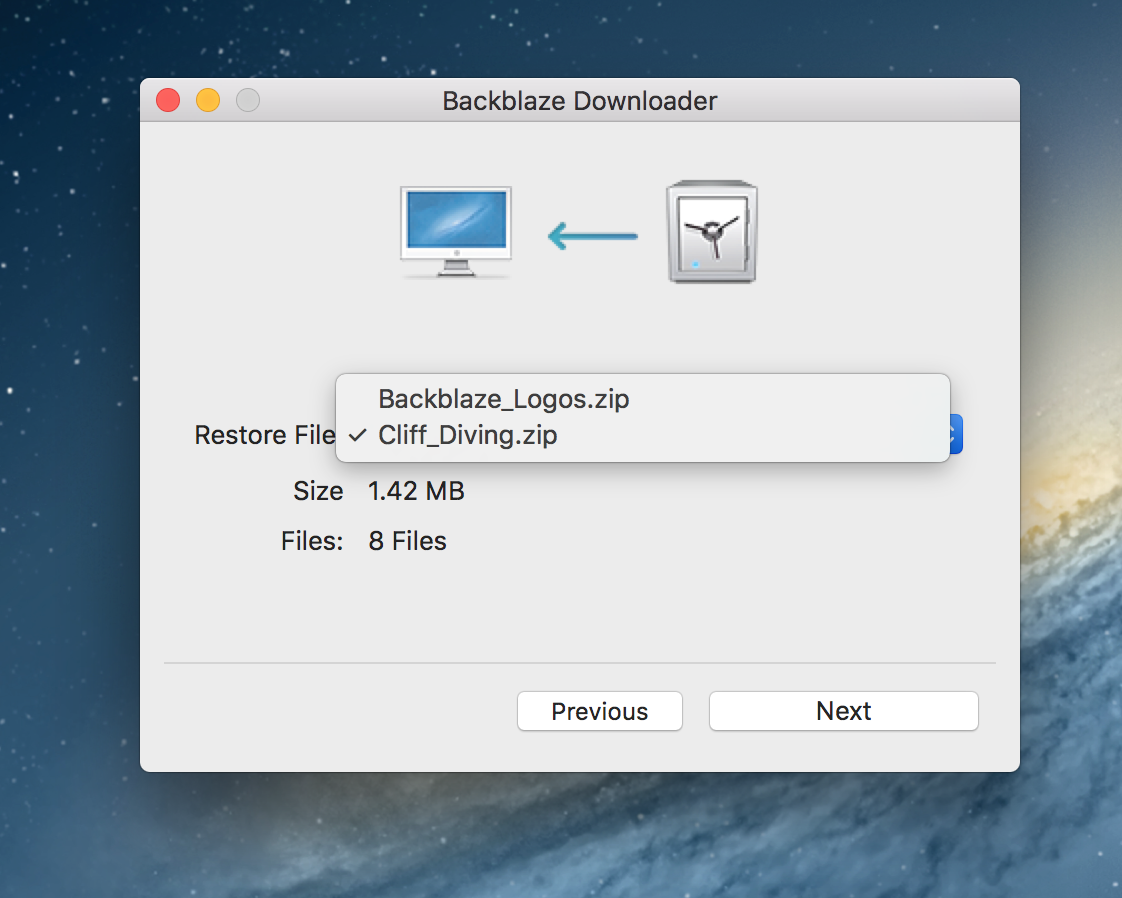 To make it even easier to keep track of which restore you're looking for, we've also added a Rename function on the My Restores page. This will allow you to keep better track of what exactly is in each of the restores that you've created.
The new Backblaze Downloader is available for Mac and PC. It comes bundled with the Mac installer, and can also be downloaded from the "My Restores" page once signed in to Backblaze.com.