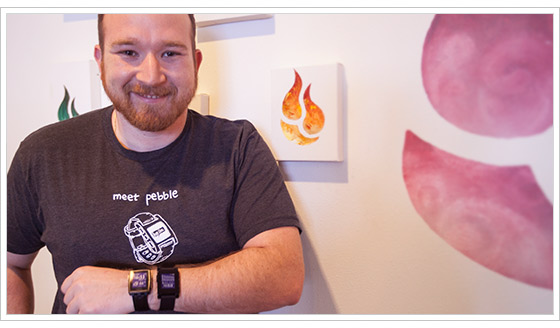 Backblaze and Pebble? Talk about worlds colliding. I (Yev) love the Pebble, and I've been wearing one ever since my Kickstarter edition watch shipped last year. More recently I've upgraded to the shiny and new Pebble Steel. Anyway, I'm also the social media guy at Backblaze, so I'm constantly monitoring the 'social sphere' for any mentions of our company.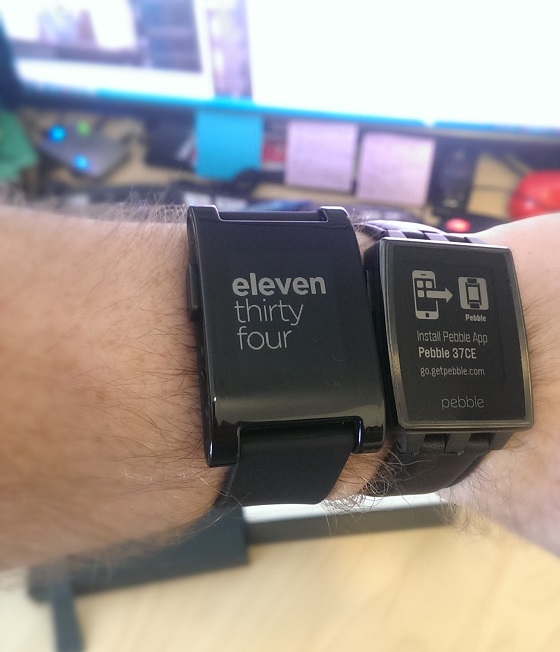 My original Pebble and its replacement, not even set up yet.
A few days ago, this came across my screen: http://joe.sh/using-pebble-control-mac. Ever since the Pebble came out last year, people have been teaching and writing programs for it, but I never thought that it would ever be linked to Backblaze in any way. Joseph Schmitt was able to use Pebble Apps and the Keyboard Maestro program to control his Mac mini server and iTunes. On top of that, he's also able to use his Pebble to pause and resume his backups with Backblaze. Genius!
So thank you, Joe, for coming up with an awesome new way for me to use my Pebble and for mentioning Backblaze in your post. Hopefully folks come up with some fun new uses for the Pebble, especially now that 2.0 Pebble App has shipped for Android! Have any fun ideas? Post them below!