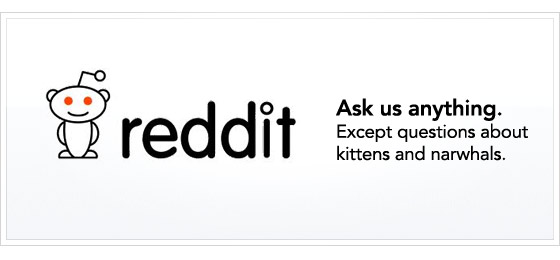 Whether you've been on Reddit or not, stop by iama.reddit.com on Wednesday 3/28 starting at about 10:00 a.m. PDT. Backblaze will be engaging the Reddit community with the IAmA:
"We are the team that runs online backup service Backblaze. We've got 25,000,000GB of cloud storage and open sourced our storage server. AUA."
For those of you who are new to Reddit, IAmA is short for "I Am A" and AUA is short for "Ask Us Anything." Everyone is invited to join the conversation by submitting posts and votes and interacting with Backblaze and the Reddit community until the moderators throw us off…
This is just one of the many activities going on for World Backup Day on March 31, 2012. The audacious goal of World Backup Day is to have everyone back up their files, photos, videos—all their data—on that day. Backblaze, as a Presenting Sponsor for World Backup Day, is helping organizers to spread the word through leading community driven news sites such as Reddit. On Reddit, users provide all of the content and decide, through voting, what's good and what's junk. There are thousands of subreddits with active communities of users who interact with users of similar interests each day.