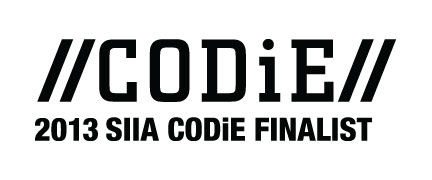 We are very proud to announce that Backblaze was selected as a finalist for the 2013 SIIA Software CODiE Awards in the Best Cloud Storage and Back Up Solution category. The SIIA CODiE Awards are the premier award for the software and information industries, and have been recognizing product excellence for 27 years.
To become a finalist, Backblaze had to be evaluated by a panel of industry judges and be compared to the other category entrants. There were a myriad of questions to answer and the judges ran Backblaze through it's paces to make sure it did everything we said. We also had to address how Backblaze delivered in the areas of agility, flexibility, redundancy, reliability, scalability, and most importantly, security. The thoroughness of the evaluation not only included the Backblaze client like the one on your PC or Mac, but the entire Backblaze infrastructure. This makes sense, given the breadth of the category "Best Cloud Storage and Back Up Solution."
While many people find our service to be the easiest online backup solution around, the real magic is masking the complexity that is inherent in backing up, storing and restoring our customer's data. Over the past five plus years, Backblaze has safely backed up and now stores nearly 50 petabytes of user data. And so far we've restored over three billion files for our customers.
We'd like to thank the SIIA for naming us as a SIIA CODiE Awards finalist in the Best Cloud Storage and Back Up Solution category. And we'd like to thank you, our customers, for believing in us as well.