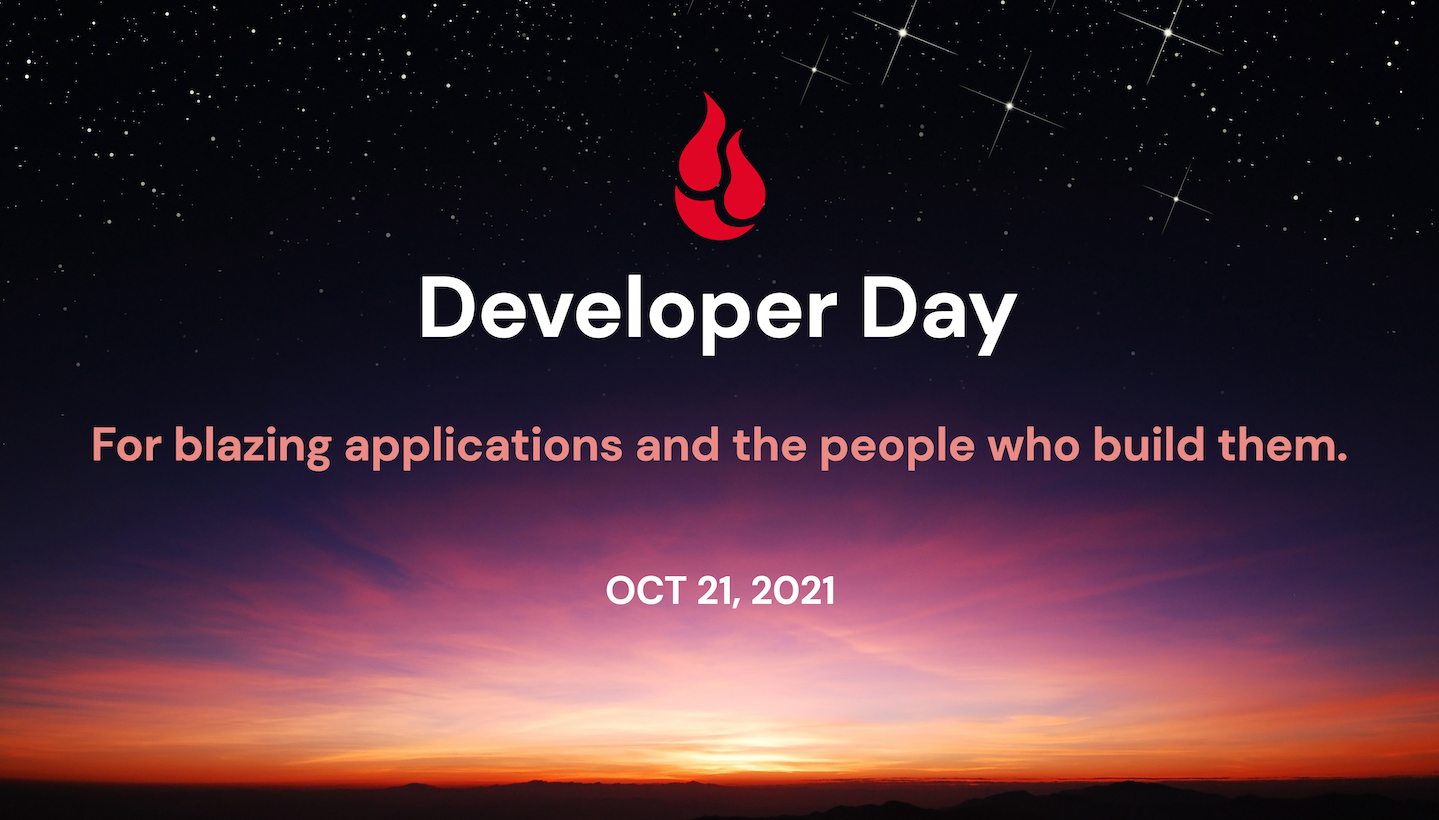 [Updated October 14, with new agenda items.] Join us for our inaugural Backblaze Developer Day on October 21st. This virtual event will be jam-packed with announcements, tech talks, lessons, SWAG, and more to help you understand how Backblaze B2 Cloud Storage can work for you. And it's free, the good news just keeps coming.
Here's What's on the Horizon:
NEW: Introductory remarks from Backblaze CEO and Co-founder, Gleb Budman.
What's New: Learn about brand new and recent partner alliances and integrations to serve more of your development needs.
Tour With Some Legends: Join Co-founder and CTO, Brian Wilson, and our Director of Evangelism, Andy Klein (of Drive Stats fame), for a decidedly unscripted, sure-to-be unexpected tour through the B2 Cloud Storage architecture, including APIs, SDKs, and CLI.
How to Put It Together: Get a rapid demo on one of our popular B2 Cloud Storage + compute + CDN combinations to meet functionality that will free your budget and your tech to do more.
A Panel on Tomorrow's Development: The sunset of monolithic, closed ecosystems is here, so join us to discuss the future of microservices and interoperability. NEW: We'll be joined by Postman's Joyce Lin, Head of Developer Relations, and Vultr's Developer Advocate, Walt Ribeiro.
NEW: A solution demo with Co-founder and CEO of Cycle, Jake Warner—see how fast spinning up a WordPress site is with our joint solution.
What Comes Next: Finally, hear what's next on the B2 Cloud Storage roadmap—and tell our head of product what you think should come next.
And so much more: We'll be posting updates on partners and friends that will be joining us, as well as information about getting SWAG from the inaugural Backblaze Developer Day. Keep an eye on this space… So register today for free to grab your spot and we'll see you on October 21st.