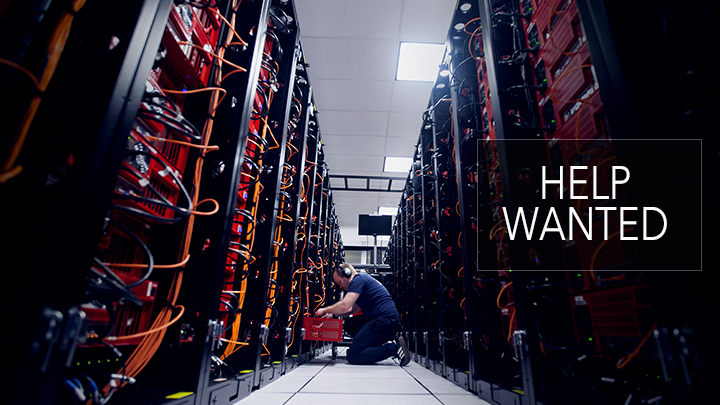 Thank you for your interest, but this position has been filled.
Please check out our
jobs page
for additional great opportunities at Backblaze.
Backblaze is hiring and we need a Senior Network Sys Admin to join our Operations team! Want to help us grow and continue on as a leader in cloud storage? Check out the job description and the steps to apply below:
Senior Network Sys Admin Responsibilities:
Own network infrastructure & services (routers, switches, VPNs, LBs, DNS, DHCP, PXE, etc.).
Automate deploying & updating network related configurations.
Lead efforts to monitor and troubleshoot network issues.
Improve network security (PCI compliance, firewalls, ACLs, HackerOne, Log Analysis, etc.).
Negotiate contracts with networking hardware and connectivity vendors.
Forecast bandwidth growth and manage ramp schedules with telcos.
Help model the cost of customer bandwidth usage.
Help administer/debug non-networking system (Debian Linux, Mac OS X, Windows, etc.).
Help with planning (improve performance, reduce cost, increase efficiency, mitigate risk).
Participate in the 24×7 on-call pager rotation and respond to alerts as needed.
Requirements:
Expert knowledge availability topologies in both routing and switching layers.
Expert knowledge with layer three technologies: IPv4, IPv6, OSPF, BGP, HSRP, VRRP, QoS.
Expert knowledge of Linux system administration.
6+ years of experience or equivalent.
Bash and/or Python scripting and Automation skills (Ansible experience preferred).
Position based in San Mateo, CA.
Required for All Backblaze Employees:
Good attitude and willingness to do whatever it takes to get the job done.
Strong desire to work for a small fast paced company.
Desire to learn and adapt to rapidly changing technologies and work environment.
Occasional visits to Backblaze data centers necessary.
Rigorous adherence to best practices.
Relentless attention to detail.
Excellent interpersonal skills and good oral/written communication.
Excellent troubleshooting and problem solving skills.
Interested in working at Backblaze? Follow these steps:
Send an email to jobscontact@backblaze.com with the position in the subject line.
Include your resume.
Tell us a bit about your networking experience.
Some interesting videos:
Backblaze is an Equal Opportunity Employer offering competitive salary and benefits.