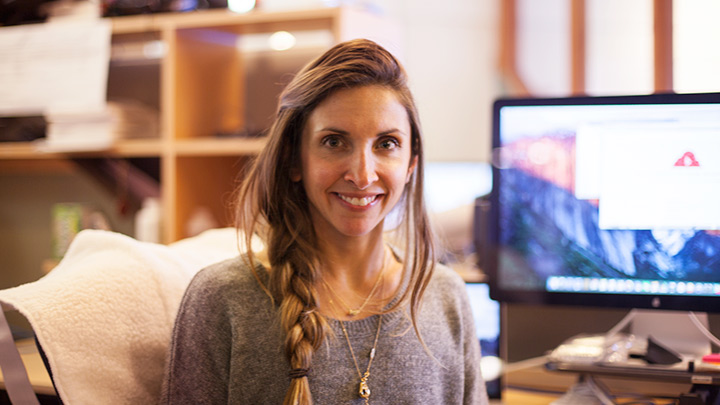 Backblaze continues to grow, and as companies grow and start hiring more and more folks (we're still hiring by the way: Backblaze.com/jobs) we need HR rockstars to help with that process. We're delighted to have Natalie join the team! She'll be helping with everything from benefit stuff to recruiting. Hurray! Lets learn a bit more about Natalie shall we?
What is your Backblaze Title?
Sr. HR Generalist
Where are you originally from?
Wall, NJ
What attracted you to Backblaze?
The company values. It is truly impressive how much the company cares and I am excited to contribute what I can to continue to keep Backblaze an incredible place to work.
What do you expect to learn while being at Backblaze?
A ton. I come from a fashion and fitness HR Background so the Tech industry is a new field for me!
Where else have you worked?
Diesel, Quiksilver, AllSaints Spitalfields UK, Equinox Fitness Clubs
Where did you go to school?
Simmons College, Boston MA Degree in Journalism and Communication
What's your dream job?
Launching and managing a Learning and Development program…and maybe competing in American Ninja Warrior.
Favorite place you've traveled?
Mal Pais, Costa Rica
 
Favorite hobby?
Surfing
Of what achievement are you most proud?
Proud mommy of an almost 3 yr old son, Beckett
Star Trek or Star Wars?
You don't want me to answer this.
Coke or Pepsi?
Nope, can't answer this one either ;) I worked in Fitness…
Favorite food?
Chicken Enchiladas and Meatballs (I'm Italian…)
Why do you like certain things?
Because I'm Type A…I blame being a middle child.
Anything else you'd like you'd like to tell us?
Love hip hop music, karaoke, friendly competitions, learning to cook new food, being challenged.
The good news is that we have plenty of non-Coke or Pepsi products too! We'll keep the water and coconut milk stocked up for you Natalie! Welcome to the team.